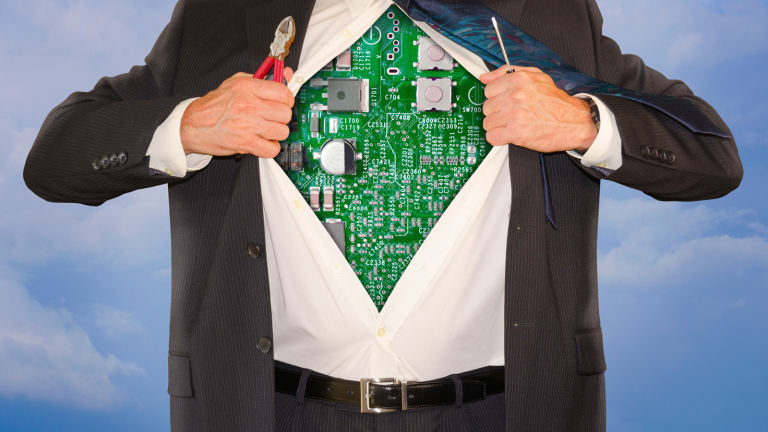 What to Do When You Are Replaced at Your Job by a Robot
More change is coming -- likely to your job, too -- so what do you do to survive and thrive when the robots take over?
NEW YORK (TheStreet) -- It seems inevitable. At some point in the foreseeable future, much of the work we do today may become obsolete.
When that date arrives is anyone's guess. Whether our jobs themselves are made obsolete or we are replaced by robots, you can be certain that one or the other will happen sooner than you think and its impact will be felt by virtually all of us. We have reason for concern. It is a topic that has beenblanketcovered by the media (one of the jobs slated for elimination) -- and we are reminded often of the impact and havoc it is causing. Just look at JPMorgan Chase (JPM) - Get Free Report, which announced its plans to cut thousands of jobs over the next year in areas like back-office support and retail banking as more customers use automated channels instead of tellers.
This article is commentary by an independent contributor. At the time of publication, the author held no positions in the stocks mentioned.
Roy Cohen is a career coach and the author of
The Wall Street Professional's Survival Guide: Success Secrets of a Career Coach
, the definitive book on building a career on Wall Street.