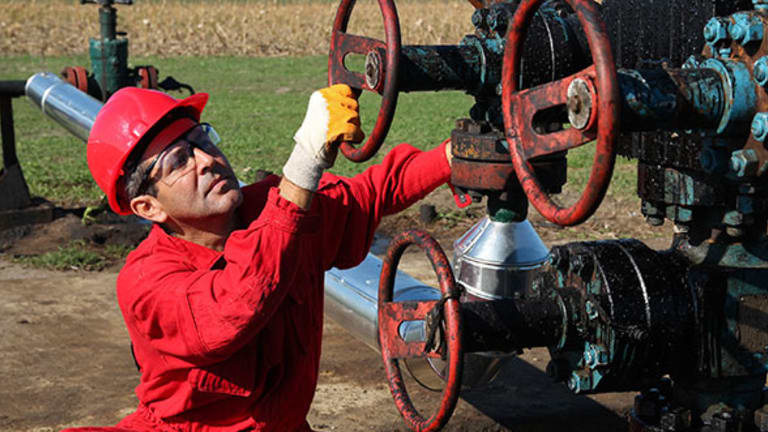 What to Buy and Sell if Oil Stays in the Gutter
Car manufacturers should have a tailwind, though not Tesla, which makes cars that people want to buy when oil is expensive.
Car manufacturers should have a tailwind, though not Tesla, which makes cars that people want to buy when oil is expensive.
NEW YORK (TheStreet) -- Since 2014, the price of a barrel of oil has lost almost half of its value and is now trading at around $40. That affects not only the oil industry itself, but also other businesses, such as green energy companies. So what industries benefit? Agriculture, retailers and car manufacturers for starters. 
Various factors effect the price of oil, but in the end it comes down to supply and demand. Global oil production, especially in the United States, has gone up significantly. However, the European and Japanese economies are stagnating and China's economy is slowing down. Hence, demand is not as strong as expected. These trends lead to a plunge in energy costs.
Small- and Medium-Sized Oil Companies Are Deep in Debt and Many Will Go Out of Business Soon
Low prices hurt oil producers. Therefore, companies cut investments, because new rigs are too costly and can't produce enough revenue anymore. From October to April, the American oil industry has laid off more than 35,000 workers.
Small- and medium-sized oil companies are in trouble. Some of them are heavily in debt and don't generate enough earnings anymore to pay back their loans. Many of these companies will go out of business as well. 
As a result, small- and medium-sized banks that provided large loans to oil businesses will face massive liquidity problems. In the U.S., it will hit hard on community banks in the major oil states like Alaska, Louisiana, Texas, North Dakota and Oklahoma.
Industries That Supply the Oil Industry as Well as Green Energy Companies Lose in Value
Oil and gas equipment manufacturers and construction and engineering companies are heavily affected by low oil prices. In general, all businesses that supply the oil industry are in trouble. Civeo (CVEO) - Get Report , a company that provides housing facilities used by oil workers, lost 53% in value last year.
Additionally, alternative energy suppliers lose their appeal to price-conscious consumers. That includes producers of renewable energy, and also companies that specialize in energy-efficient technologies. Tesla (TSLA) - Get Report Motors, which develops and manufactures battery-powered cars, has experienced a decline in value since the price of oil has started its plunge.
Moreover, low oil prices challenge oil producing countries such as Nigeria, Algeria, Venezuela, Libya and Iraq. RBC Capital Markets, a division of Royal Bank of Canada (RY) - Get Report , calls these countries the "Fragile Five," because low oil prices will not only hinder their economic development, but could also result in political unrest.
Agriculture, Retail, Tourism-Related Industries and Manufacturing Are Among the Big Winners
Agriculture is among the industries which benefits the most from cheap energy. Farms need about four to five times as much energy to produce one dollar of output compared to manufacturing plants.
Moreover, most households benefit from low oil prices. Consumer spending went up in the U.S. in the second quarter of 2015, which is advantageous to retail businesses. A lower price of oil acts as a tax cut; further, it means lower shipping costs for retailers. Furthermore, transportation companies, the tourism industry, the hospitality industry and car manufacturers will all benefit from lower oil prices for obvious reasons.
As oil production is still increasing in the U.S. and other countries, prices probably won't recover anytime soon. The net effect on the global economy is relatively positive, all factors considered.  
This article is commentary by an independent contributor. At the time of publication, the author held no positions in the stocks mentioned.