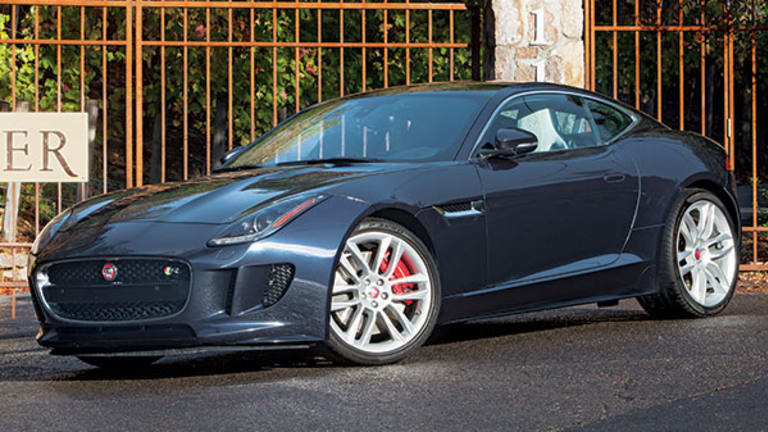 If voters in the United Kingdom choose to leave the European Union on Thursday, global automakers likely will face immediate additional costs to their European businesses and a probable loss of sales.
U.K. vehicle production is booming, with about three-quarters of the vehicles built for export, mostly to other European nations. Absent EU membership, a tariff on all British vehicles headed for the continent, perhaps 10%, would apply. The industry furnishes about 800,000 well-paying jobs.
Yet the "Brexit" decision is a touchy political matter as well, with some British citizens uncomfortable that commercial and other economic rules are decided in Brussels rather than London. Others oppose EU rules favoring immigration. Some Britons who favor leaving the EU argue that pro-business free trade treaties could be negotiated without belonging to the E.U.
Toyota (TM) - Get Toyota Motor Corp. Sponsored ADR Report , which builds cars in Burnaston, noted that the Japanese auto industry has invested $59 billion in the U.K. and has been a vocal supporter of the U.K. staying in the 28-nation trading bloc. Honda (HMC) - Get Honda Motor Co., Ltd. Sponsored ADR Report , Nissan (NSANY) and many Japanese suppliers also operate factories in the country.
"Continued British membership of the EU is best for our operations and our long-term competitiveness," Toyota said in a letter signed by two U.K. executives and a trade union representative, as reported by Bloomberg. "We will face significant business challenges as a result of a decision to withdraw from the EU."
On Monday, the value of the British pound sterling rose sharply as polls showed that voters were leaning, by a slight margin, toward remaining in the EU. A fall in the value of the pound could make exports, including cars, more competitive while hurting imports.
Ford (F) - Get Ford Motor Company Report , which operates three manufacturing plants in the country, recently enjoyed a turnaround from years of steep losses on the continent. The automaker sent letters to its 14,000 U.K. workers saying that remaining in the EU is preferable.
Jim Farley, head of Ford's European operations told Reuters that "if the U.K. left the EU, it could create economic instability and uncertainty, the full consequences of which are unknown generally and, specifically, to our business."
Farley warned "should a vote to leave lead to a significant deterioration in the U.K.'s business conditions and trade environment then that could impact business decision-making, including potential future investment."
The purchase, restructuring and refinancing of storied U.K. automakers Jaguar and Land Rover by India's Tata Motors (TTM) - Get Tata Motors Limited Sponsored ADR Report has led to a resurgence of the automotive luxury brands as well as continued employment. India's prime minister Narenda Modi has joined other Asian leaders in urging voters to stay in the EU.
Automakers and parts manufacturers have expressed "widespread concern" about leaving the EU, which could jeopardize jobs and investment, the Society of Motor Manufacturers and Traders said Monday. British citizens Ian Robertson, who serves as head of BMW sales and marketing; and Ken Gregor, chief financial officer of Jaguar Land Rover, have been serving as advocates on behalf of the trade organization.
Doron Levin is the host of "In the Driver Seat," broadcast on SiriusXM Insight 121, Saturday at noon, encore Sunday at 9 a.m.
This article is commentary by an independent contributor. At the time of publication, the author held no positions in the stocks mentioned.