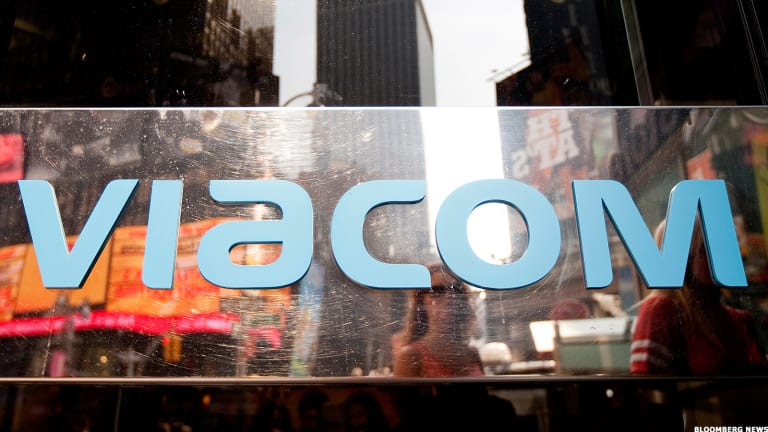 What's in Store for Troubled Viacom in 2016?
This media giant finds itself embroiled in several tough challenges. Can it turn things around or are the headwinds simply too fierce?
The drama at Viacom (VIA) just doesn't stop.
While world markets are reeling under crashing crude oil prices and weak global growth prospects, Viacom is also fighting its own demons.
The former media powerhouse saw its shares collapse over 40% in 2015, on the back of "cord-cutting" concerns. Increasingly more subscribers are shifting from traditional cable subscriptions to more on-demand and digital options like Netflix, thereby shrouding in uncertainty the road ahead for advertising revenues of companies like Viacom.
VIA
data by
Will 2016 bring more pain for Viacom or alleviate its worries? We take stock of what's happening at the company to help you decide if you should bother at all with the stock, or instead look at better growth opportunities.
After Manuela Herzer, girlfriend and caretaker of 92-year-old executive chairman Sumner Redstone, filed a lawsuit challenging the mental capacity of Redstone to sack her as his health-care agent, activist investor Eric Jackson of SpringOwl Asset Management is now making life difficult for Viacom in his 99-page performance review report.
Jackson has called for large scale changes at Viacom among which include replacing the 11-member board, one of the largest among media companies, and cutting operating expenses.
Perhaps the biggest grouse he has is the lax and overpaid leadership at Viacom.
The tenure of the average Viacom director has been eight years, reducing the possibility of fresh perspectives on the company's performance.
Also, the external directors' median pay in 2014 was higher than other media players such as The Walt Disney Co., Time Warner Inc., and Twenty-First Century Fox Inc. However, the pay has done nothing for the revenue of the company or its stock prices, both of which have significantly trailed that of peers over the years. It begs the question: are there other, more exciting places for your money in 2016?
Jackson further criticized Viacom management for turning a blind eye to the switch to digital and for its creatively bankrupt culture.
Meanwhile, Redstone has long been known for his eccentric behavior. His health has been a concern among shareholders for years, but he has not appeared willing to discuss succession plans.
Redstone lately has not been available on earnings calls or shareholder meetings, and as per Herzer's lawsuit, has been reduced to a "living ghost" who struggles to follow the thread of conversations.
With stock prices driven to the ground and uncertainty surrounding the company on future action, Canadian investment firm TRC Capital has set its sights on the company. The investment firm wishes to buy 2.5 million shares of Viacom and has made a "mini-tender" offer for Class B shares for $38.88 apiece. Viacom's management is urging investors to reject the discounted offer.
In its most recent quarter, Viacom's earnings-per-share (EPS) were in line with analyst estimates, but Viacom's total revenue fell 5% to $3.79 billion and also trailed analyst estimates.
According to the Thomson Reuters consensus, growth estimates for Viacom's EPS stand at 12.10% for the year and are expected to trail the industry figure of 19.80%. The trend is expected to continue into the next year too.
At 6.31 times forward price-to-earnings (P/E), the stock might look cheaper than Disney at 15.12-time, Fox at 11.59-time and Time Warner at 13.21-times, but before there is any semblance of serious corrective action being taken in the company, it would be prudent to wait before jumping into Viacom.
With the market not even good on some of the outperforming companies, companies like Viacom should definitely be low in priority for your investment portfolio.
Viacom doesn't look appealing right now, but I've found a small-cap tech stock that has the potential to surge 100% or more in the coming months. This is a growth story with major momentum, so it's important to learn the full details as soon as possible. The stock is trading at under $8 a share, and its long-term prospects have never been better, making it a great value. I expect this rocket could take off soon, so be sure to click here now and learn more.
This article is commentary by an independent contributor. At the time of publication, the author held no positions in the stocks mentioned.