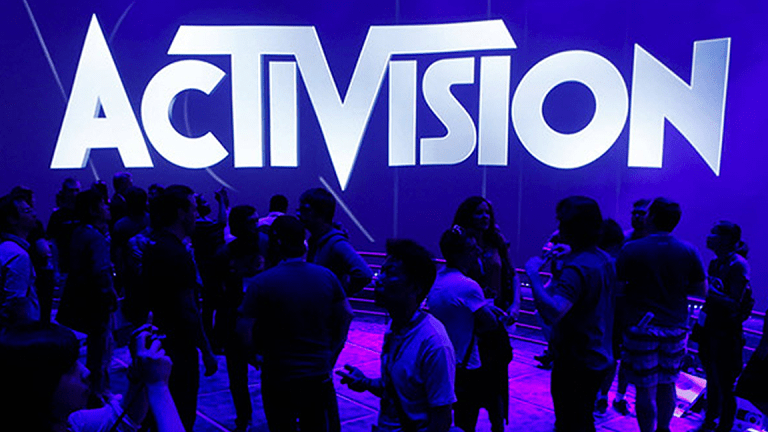 Publish date:
What's Happening in Video Games This Week: On the Road to E3
E3 is so close you can almost taste it.
E3 is so close you can almost taste it.
We're on the road to E3.
The gaming expo officially starts on June 12 in Los Angeles. 
There's a lot to be excited about, but these are the top takeaways from this week.
Call of Duty Looks Amazing
Activision Blizzard Inc. (ATVI) - Get Activision Blizzard, Inc. Report has really stepped its game up. It's been teasing the new "Call of Duty: Black Ops 4" game for a while.
The trailers are enough to convert even those who haven't enjoyed the past "Call of Duty" games.
The gaming giant scrapped the single player campaign mode in favor of a "Battle Royale" mode.
Sound familiar? Well, that's because "Battle Royale" is Fortnite's incredibly popular game mode.
Seems like Activision is saying "game on" to the insanely popular free-to-play game from Epic Games.
And it really seems to be working. The Black Ops 4 community reveal, which took place on Thursday, May 17, was allegedly the most watched reveal in COD's history.
Can't wait to see what other surprises Activision has up its sleeve at E3? Should Fortnite be afraid?
Playstation 5 is three years away
IGN teased every console player with a tweet about the next generation Playstation on Wednesday afternoon.
The tease is just enough to make video game players clutch at their hearts and wonder what the future console will look like and, more importantly, will it have space for all of the games that you want to play?
Personally, I'm praying for at least a terrabyte this time. Ahem, Sony.
EA and Gamefly
Hm. Electronic Arts Inc. (EA) - Get Electronic Arts Inc. Report announced that it bought Gamefly Inc., which is a cloud gaming technology company. 
"Cloud gaming is an exciting frontier that will help us to give even more players the ability to experience games on any device from anywhere," said Ken Moss, chief technology officer of Electronic Arts. "We're thrilled to bring this talented team's expertise into EA as we continue to innovate and expand the future of games and play."
Besides saying that cloud gaming "new possibilities to expand the reach of games by streaming high-quality entertainment to more players, on more devices, in more geographic regions of the world," EA kept mum about its plans. 
Is it too hopeful to wonder if EA will debut anything in time for E3?
Or, maybe it's trying to prep for the future. We all know that it can't be long until disks are a thing of the past. I mean if MacBooks don't need them, who does?
Need I remind everyone that we're three weeks away from E3?