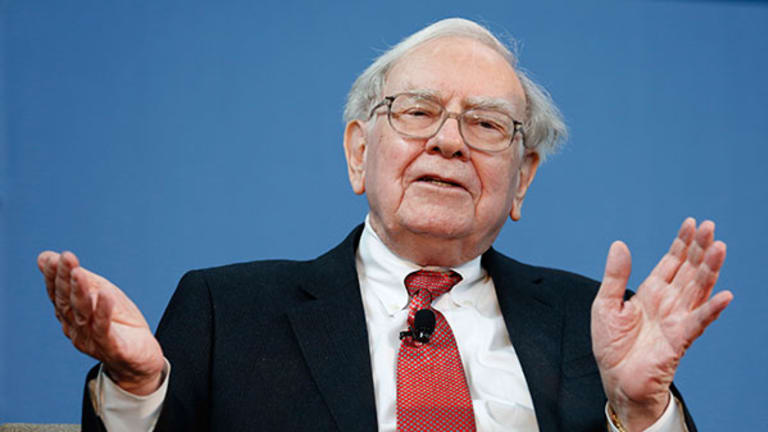 What Really Caused Tuesday's Stock Market Rally?
Was the Oracle of Omaha responsible for lifting the markets? And is now an especially good time to follow his strategy?
By the close of trading on Tuesday, Jan. 26, investors were able to take a collective sigh of relief. After weeks of mostly losses and gloom, the markets gained, and the S&P 500 index rose nearly 1.5%. The beleaguered Nasdaq Composite advanced 1.1%. And traders were active, with around 7.9 billion shares changing hands on the U.S. exchanges. Analysts are hailing stabilized crude oil prices and a plethora of positive blue-chip earnings announcements as the heroes of the day.
But Bill Gross, co-founder of investment firm PIMCO, identified another catalyst: Warren Buffett.
A legendary investor in his own right, Gross tweeted on Tuesday: "Buffett, not oil, likely cause of today's rally. $32.36 billion purchase of PCP closes Friday. Fresh $$."
Gross is referring to Buffett-helmed Berkshire Hathaway's (BRK.A) acquisition of Precision Castparts (PCP) . The Portland, Ore.-based company fabricates castings and components for the aerospace and defense industries. Buffett's purchase makes Precision Castparts Berkshire's largest-ever acquisition.
The deal was approved back in August but recently won approval from regulators and will close on Friday. Currently, Precision Castparts is trading just a few cents shy of its 52-week high of $234.87 per share.
The completion of the purchase would certainly boost investors' moods. By adding Precision Castparts, one of the biggest suppliers to the aerospace industry, to Berkshire's roster of 90-plus companies, the Oracle of Omaha will be seeing increased profits from the industrial sector. And with the deal finalized, Buffett will now be able to use capital to do what he does best: purchase stocks with the "fresh $$" Gross mentioned.
Berkshire Hathaway is down for the year so far. But its year-to-date decline of 3.5% is significantly less than the S&P 500's loss of 6.7%. Buffett's methodology is to purchase value stocks -- unsexy companies that trade at low prices relative to their fundamentals. These are stocks with high dividends, wide moats, and low debt, and they tend to perform relatively well in down markets.
Buffett's largest holdings include market stalwarts such as Walmart, Coca-Cola and Wells Fargo. They're not trendy stocks. But they've been around forever and show no sign of disappearing anytime soon. Most importantly, they're businesses that continue to make money, no matter what happens in the economy. Consumers will always purchase inexpensive products from Walmart stores, and people around the world -- even in the poorest countries -- drink Coke on a daily basis.
And the current market climate is perfect for Buffett to snap up more shares. He's famous for buying low and selling high, so the recent market downturn has made a lot of these sturdy value stocks look like good buys.
No matter the cause of Tuesday's stock rally -- be it Berkshire Hathaway's new colossal purchase or better-than-expected news coming from the U.S. stock market's biggest businesses -- Bill Gross's statement reminds us of the power of Warren Buffett's value investing strategy. Although the gains aren't immediate, it's the best strategy for steady gains, no matter which direction the markets are going.
One investor in a hundred may know the strategy Warren Buffett used to build his first million. Even fewer know the system can be followed by anyone. This strategy should (I'm quoting the great man himself here) earn you "50% a year in the stock market." There's no faster way to make your million; click here to learn more.
This article is commentary by an independent contributor. At the time of publication, the author held no positions in the stocks mentioned.