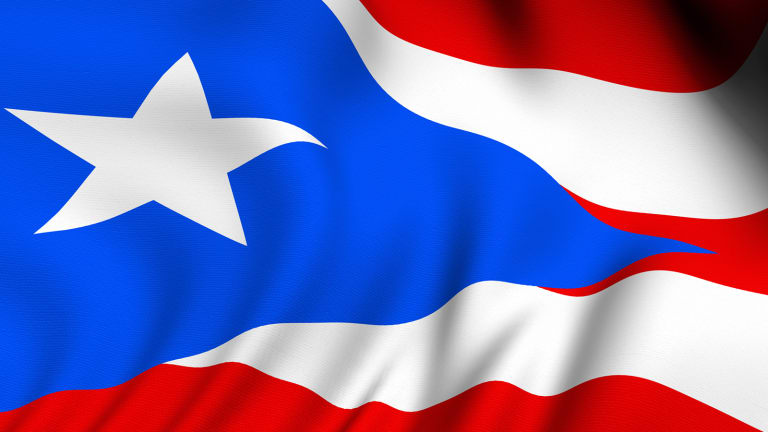 What Puerto Rico's Debt Crisis Means for Muni Investors
Puerto Rico's inability to repay $72 billion in debt may affect U.S. investors much more significantly than the Greek crisis. Here's what you need to know.
NEW YORK (TheStreet) -- While the financial world focused on the Greek debt drama, a problem with even bigger potential consequences has been brewing in the Caribbean.
Puerto Rico can't pay its $72 billion of debts, the governor of the island warned Sunday, just two days before a budget deal needs to be approved by the territory's legislature. It could affect U.S. investors such as mutual fund holders in a much larger manner than events in Greece. 
"[Puerto Rico] is close to home and getting messy," Peter Tchir of Brean Capital wrote in a recent research note. "We (or at least me) weren't focused on a problem much closer to home, with much larger P&L ramifications" than Greece.
Much, but not all, of the focus of the worry by investors is a very liquid tranche of Puerto Rican general obligation bonds due in 2035 that hold an 8% coupon. Investor reaction to the news that the territory cannot pay its debts sent prices for the securities down 8 points to 69 cents on the dollar overnight, according to bond fund powerhouse PIMCO.
"It means people think it will default," says David Hammer, a PIMCO municipal bond portfolio manager.
The amount is actually far worse than the $72 billion widely quoted, which doesn't include unfunded pension liabilities and expected health-care liabilities, he said. When you add those, the total cost is in excess of $100 billion, Hammer said.
"We've been looking at Puerto Rico's debt load as unsustainable for quite some time," he added. PIMCO sold the last of its Puerto Rican debt in early 2013.
For investment grade, or non-risky, mutual funds, there likely isn't a problem for investors as savvy fund managers will have followed Hammer's lead and dumped the securities. But that doesn't mean the bonds have ceased to exist. Some tranches ended up in so-called high-yield municipal debt funds.
"For your high-yield funds, you should know what they hold," said PIMCO's Hammer. That's easy enough to find out, using Morningstar's fund screener. 
A sampling of just a handful of the 192 funds that Morningstar listed showed tremendous variation:
-- The Dreyfus High Yield Municipal Bond Y held no Puerto Rican securities in its top 25 holdings as of April 30, Morningstar indicates.
-- The American Century High Yield Muni (AYMAX) - Get American Century High Yld Muni A Report held some 8% Puerto Rican bonds in its top 25 holdings as of March 31, but it was less than 1% of assets.

The Columbia High Yield Muni A Load Waived (LHIAX) - Get Columbia High Yield Muni A Report had the Puerto Rican 8% bonds as its top holding, but it was only 1.33% of the total value as of March 31.
None of those three funds seem to have exposed investors significantly to big Puerto Rican problems. The same cannot be said for the Franklin Double Tax-Free Incomeundefined. In just its top five holdings, it owned two Puerto Rican securities that together were worth more than 10% of the fund's assets as of March 31, and the Morningstar data shows more than 10 of the commonwealth's securities in the top 25 holdings as of March 31. 
Franklin Templeton is analyzing an independent June 29 report written by Anne Krueger, a former IMF official, called "Puerto Rico - A Way Forward" and waiting to hear more from the territory's governor on next steps, a spokeswoman said.
The Double-Tax Free Income Fund, originally named Franklin Puerto Rico Tax-Free Fund, was started in 1985 to provide double tax-free income to residents in various states and normally invests at least 80% of its net assets in securities whose interest is free from federal and state personal income taxes.
Because currently only U.S. territories such as Puerto Rico, Guam, the U.S. Virgin Islands, American Samoa and Northern Mariana Islands can issue bonds that are exempt from both federal and state income taxes in every state, the fund invests exclusively in bonds from those territories. 
PIMCO's Hammer said the ripple of marked-down debt prices will likely result in sales of high-yield debt that aren't related to Puerto Rico, with at least some through mutual fund redemptions. 
Through June 26, the high yield municipal bonds have been pulled downward by Puerto Rico but have still managed to eek out a positive return of 0.59%. Meanwhile, the SPDR Barclays High Yield (JNK), which tracks a high yield corporate bond index, was up 2.3% this year.
Investors may hold Puerto Rican debt through exchange-traded funds as well, Todd Rosenbluth of S&P Capital IQ noted in an e-mail. At the end of May, SPDR Nuveen S&P High Yield Municipal Bond (HYMB) - Get SPDR Nuveen Bloomberg High Yield Municipal Bond ETF Report had a 14% stake in Puerto Rico, the largest holding in the states and territories, ahead of both California at 13% and New York at 7%, he said.
The Market Vectors High Yield Municipal Bond (HYD) - Get VanEck High Yield Muni ETF Report had a 3.2% stake in Puerto Rico, and a newer ETF, Market Vectors Short High Yield Municipal Bond (SHYD) - Get VanEck Short High Yield Muni ETF Report has a 4.5% stake in Puerto Rico, Rosenbluth wrote. Meanwhile, Oppenheimer Rochester Fund Municipals (RMUNX) - Get Invesco Rochester NY Muni A Report, an actively managed mutual fund, has 77% of its assets in NY state bonds, but most of the rest in Puerto Rico bonds, he said. 
Puerto Rico's debt is also held by hedge funds. Almost a year ago TheStreet reported that 19 hedge-fund bondholders are "evaluating ways to provide financing and support to the commonwealth, including providing debtor-in-possession financing."
It was clear then that the exposure was serious enough to warrant a group effort. Now the situation appears to be even worse. Tachir said it could lead to such funds reducing their overall exposure to anything seen as potentially risky. 
This article is commentary by an independent contributor. At the time of publication, the author held no positions in the stocks mentioned.