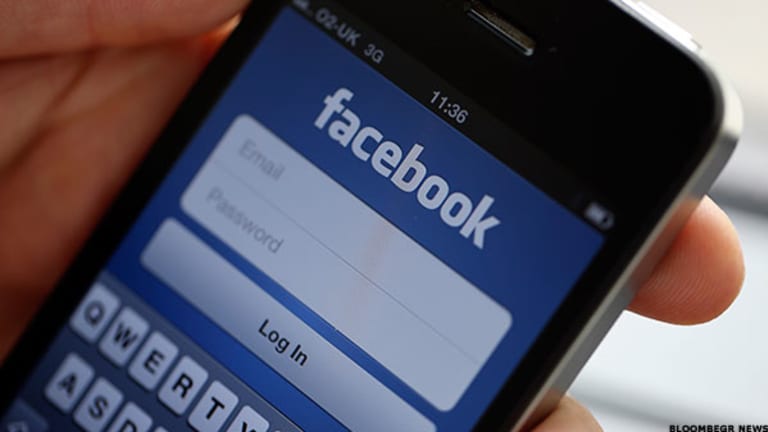 What Made Facebook's Earnings So Good
Three charts show the social network's increasing popularity among mobile users.
Shares of Facebook (FB) - Get Meta Platforms Inc. Class A Report have rallied the past several days following last week's solid earnings report. Facebook is now up about 9% for the month of July, while Google's  (GOOG) - Get Alphabet Inc. Class C Report has gained only 1.4%. Here are three charts to explain Facebook's progress in the second quarter.
Facebook mobile use 
The rise in mobile use continued as Facebook's earnings per monthly active users keep increasing, as indicated 
below.
Source of Data: Facebook's website
In the past quarter, the company's daily active users grew 3% from the previous quarter and 4% from a year earlier, resulting in the level of engagement remaining at 62.9%. 
Facebook's revenue per user grew along with increased engagemen by mobile users. The engagement in mobile rose from 57.3% a year ago to 61.1% in the recent quarter. Moreover, the number of mobile only MAUs spiked by 82% from a year ago. This means the share of users, who only use Facebook on its mobile platform, has grown substantially. The chart below demonstrates the rise in mobile only MAUs from total MAUs and the progress in mobile engagement.

Source of Data: Facebook's website
Asia leads the way in growth
In terms of revenue divided by geography, Asia continues to lead the way with a 75% growth in revenue and a 26% jump in daily active users or DAUs, year over year.
Source of Data: Facebook's website
As a result, Facebook's average revenue per user or ARPU rose to $1.08 and Asia's share out of total DAUs increased to 27.5% in the second quarter. Despite these encouraging figures, Asia still lags behind North America and Europe in terms of ARPU: Asia's ARPU is only 17% of Canada and U.S's ARPU, and this ratio hasn't changed in the past year. Thus, even though Asia is an important region for Facebook in expanding its operations, it still doesn't seem to close the gap with North America and Europe in terms of ARPU.
Facebook continues to find ways to increase its revenue and keep the level of engagement among its users high. The shift to mobile has yet to slowdown its growth in sales and thus makes Facebook a model for other ads orientated companies that there is a way to monetize mobile.
At the time of publication, the author held no positions in any of the stocks mentioned.