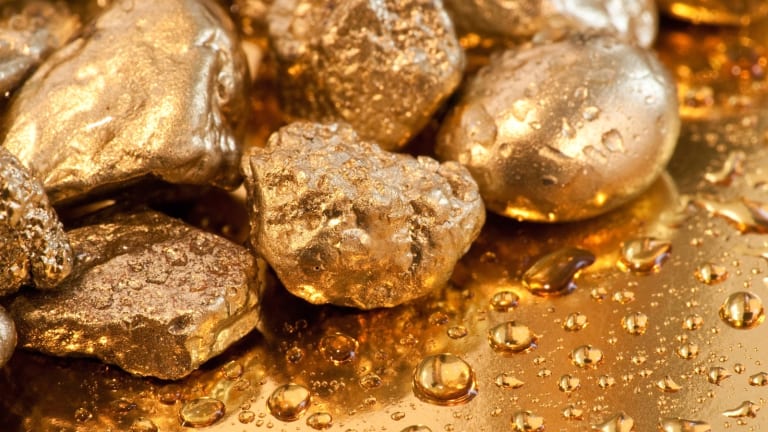 What Is Moving Gold Prices?
There are many adages as to what moves the price of gold, but this study finally provides an accurate solution.
Gold is currently trading at near $1,068, representing its lowest level since 2009. What exactly is determining the direction of gold prices right now?
Investors use two widely known adages to explain the movements of the valuable yellow metal. The first is that gold acts as an inflation hedge. Because gold is not an interest-bearing asset, and is generally priced in U.S. dollars, investors claim that buying gold during times of inflation is an appropriate hedge. 
Meanwhile, there is another school of thought that claims gold is an appropriate hedge against financial market volatility. When investors become fearful of declining assets that are perceived as riskier, a flight to safety occurs, driving the price of gold higher. The assets listed in the chart below are U.S. inflation, SPDR Gold Shares (GLD) - Get SPDR Gold Shares Report , and SPDR S&P 500 (SPY) - Get SPDR S&P 500 ETF Trust Report .
In the current trading environment, financial markets are experiencing increased volatility, but have yet to begin a trend lower. Conversely, inflation remains muted across the world as the global economy is depressingly weak. This has sparked debate whether gold will rally higher in coming months if equity markets collapse, or whether low inflation will keep the metal suppressed.
The solution is rooted in a regression study, looking at the stock market, U.S. inflation, and the price of gold since the year 2000. Using the annual percentage change of each factor, it looks as if both schools of thought ring true to differing degrees.
First, the stock market has been slightly negatively correlated to gold since 2000, but this relationship is not statistically significant. Furthermore, gold and inflation actually share an extremely close relationship, where a 0.3% change in the inflation measure in either direction, will move the price of gold 1% in the same direction. This relationship also holds up with a greater than 99% confidence interval.
So what does this mean for the future of gold? Considering that a strong U.S. dollar, low wage pressures, and weak energy prices will all continue to weigh on the headline inflation figure, disinflation should persist. Gold could thus continue to weaken in coming months, regardless of what transpires in equity markets.

This article is commentary by an independent contributor. At the time of publication, the author held no positions in the stocks mentioned.