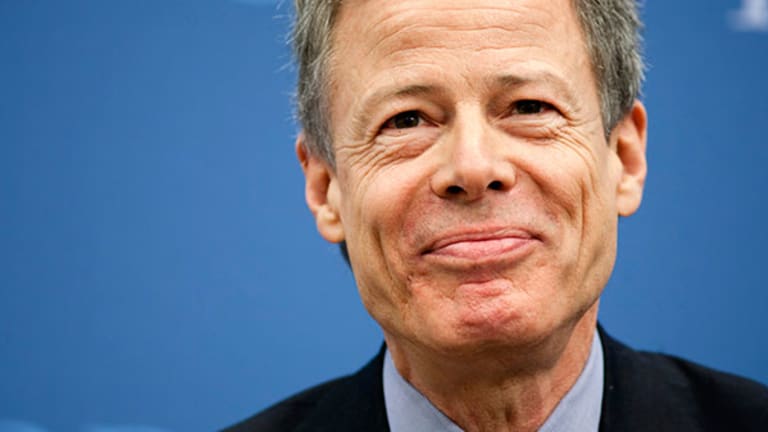 What if Time Warner Buys 21st Century Fox With Help From Lots of Friends?
Rupert Murdoch wants to buy Time Warner for $85 per share and some say he will eventually offer up to $105 per share but what if Time Warner buys Fox?
Rupert Murdoch has offered to buy Time Warner (TWX) , the world's fourth-most profitable broadcasting & cable company, for $85 per share and Marci Ryvicker, a senior media analyst at Wells Fargo Securities says the Australian-born media mogul will likely offer as much as $105 per share to get the deal done.
If Rupert Murdoch buys the entire company then Time Warner CEO Jeff Bewkes would likely be asked to leave the company at age 62. There can be only one CEO, and Murdoch is quite happy with Chase Carey running the day-to-day operations at Fox. Jeff Bewkes is not a billionaire, he is not one of the most powerful people in the world and he is not one of the largest shareholders of Time Warner.
He cannot win this war on his own.
It's time to call in the calvary and request assistant from these 12 wealthy business types who may harbor their own distaste for Mr. Murdoch or simply want to get in on the media industry merger movement. Almost all of them are billionaires and all of them are at least as wealthy as Rupert Murdoch, according to Forbes:
Here's what this crowd can offer Bewkes and the Time Warner board, eager to stave off Murdoch's mendling:
Exxon Mobil. The Irving, Texas-based oil and gas concern used to be the world's most profitable company though in recently years it has dropped to a modest fifth place excluding government-owned entities with annual profits of $32.6 billion.
Goldman Sachs Group and Deutsche Bank (DB) , meanwhile, hold the current world record for the largest bond sale ever with $17 billion which took place in 2013. They can easily sell $34 billion in Time Warner bonds without breaking a sweat.
Warren Buffet likes to save cash for a rainy day and use it as a Witchblade, if you have been too busy in the last 19 years to read David Wohl, Marc Silvestri, Brian Haberling and Ron Marz here is the 19 second explanation: The most powerful weapon in the world can save you from anybody but it can also abandon you when you need it the most.
If you need a quick loan of a $10 billion or more to save your company, the Wizard of Omaha is always open to an arrangement. The price may be as high as 10% and he usually takes preferred shares in your company, but you'll get your money.
Google, Microsoft, Yahoo! (YHOO) and InterActiveCorp (IACI) already control 50% of the world's advertising industry. Forbes 2000 companies spend half the advertising budget online and the other half on television. If the CEOs of these three companies get in the same room with Mark Zuckerberg and buy a controlling interest in Time Warner they would sell banners AND TV ads to the same global corporations at the same time and they would fire a lot of redundant employees.
Wal-Mart and General Electric spend billions on advertising each year. If they agree to a prepaid package of at least $10 billion in ads for the next few decades they would get a considerable discount. Obviously, the money is going to be used to buy the entire 21st Century Fox company. This strategy would impact profits for a few decades, but at least Time Warner would still remain as an independent company.
Jeff Bezos is a fundamental piece in the totally new and improved complicated machine which for now I am calling Fox Brothers but that is a topic for another day.
Jaime Dimon would just issue a new $10 billion credit card to Time Warner backed by Superman, Batman and eight more popular superheroes just like Marvel did a few years ago when they requested a $525 million loan from Merrill Lynch to make films and they used Captain America, Nick Fury and eight others as collateral.
Apple now has more cash than Canada, the United States of America and the United Kingdom combined, or about $159 billion which is enough to buy Time Warner AND Fox at the same time. Tim Cook may be open to a deal.
As you probably already know, you can't import the billions these companies have stored overseas back to the United States of America because Uncle Sam would hit you hard with a huge tax bill. This is where Li-Ka-shin and Carlos Slim Helu come in.
Preparing for a meeting in the same room with 12 of the most powerful people in the world is extremely complicated, but that is what Jeff Bewkes needs to do if he wants to rule the world someday.
Go out and find some friends.