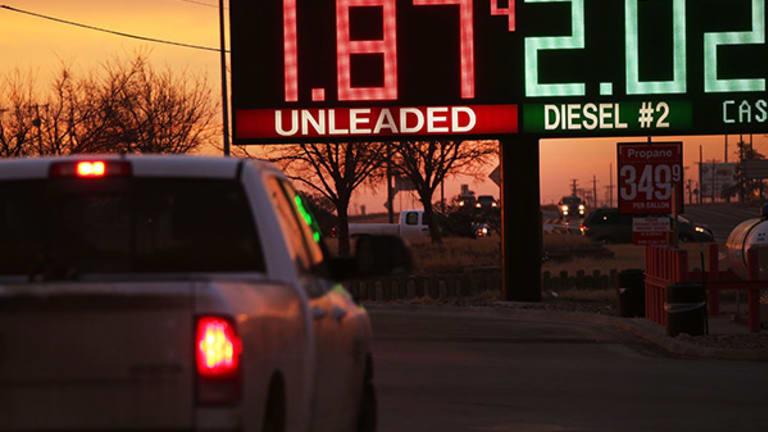 Publish date:
What If Oil Prices Stay Low for the Next Five Years?
The International Energy Agency just released a new report that oil prices may remain low for the next five years. What will this do to the world?
The International Energy Agency just released a new report that oil prices may remain low for the next five years. What will this do to the world?
What if the current world oil situation continues for at least five more years?
Reportedly, Saudi Arabia won't be making a deal to cut output; this due to mistrust between major producers, according to oil minister Ali al-Naimi. He went on to say that Saudi Arabia would advocate for a freeze in production intended to stabilize a crude oil market that has seen prices plummet from excess supply. The International Energy Agency is now projecting that "Oil Supply Glut to Last into 2017."
In fact, the IEA suggests that the oil glut will be deeper in five years with the United States making the "largest contribution to supply growth" while Iran "will lead supply growth from within" OPEC "over the six-year forecast period" bringing it into third place in this group behind Iraq, which is No. 2.
On the demand side, global oil consumption will continue to grow, but will lag behind the increase in supply leading IEA to say that it was "hard to see oil prices recovering significantly in the short run." And, the lower oil prices will continue "cutting into the world's oil production capacity, with spending curbs slowing growth in both OPEC and non-OPEC nations."
How does this affect one's view of the future?
If oil prices do not significantly return to higher levels, it is hard to see the inflation projection of the Federal Reserve being achieved. The Fed has constantly been assuming that commodity prices would return to levels somewhere around those of the past several years. This would help to bring the inflation rate in the US back to 2%.
If U.S. inflation does not return to the 2% percent level it is hard to see the Fed justifying raising short-term interest rates back to more "normal" levels. Currently, the Fed has signaled that it would like to raise its short-term policy interest rate four times in 2016 with each raise being 25 basis points.
This would put the Federal Reserve, and other policy makers, in a bind with the economy struggling to grow much higher than 2% per year and with inflation remaining substantially below 2%. Even if unemployment drops remains below 5%, the labor force participation rate is below 63%, a level last achieved in the late 1970s.
There are two problems that directly spin off from this possibility. First, the capital investments of the energy industry will be severely hurt within such a scenario. Thus, the cumulative impact on the producers of capital goods for energy production could be quite substantial.
Second, there is the debt that energy companies built up in previous years. Companies are having to restructure debt and face rating downgrades and bank nervousness. Banks could experience a rise in bad loans and the energy-related bonds could face higher rates.
But, this is only in the United States.
Emerging nations might really find themselves on the edge. Many are reeling right now.
Interest rates on the bonds of emerging, commodity-producing countries are rising as bond ratings fall. The exchange rates of emerging nations are falling as funds leave these countries. The fiscal conditions of these nations are constantly deteriorating.
If you want to look for a possible financial collapse that would set off a global recession, there is perhaps no better place to look than low oil prices. And, it could be contagious. No one, right now, has more influence over global economic health than Saudi Arabia.
It seems as if many people, especially policymakers like those at the Federal Reserve, have made the assumption that oil prices will recover sufficiently from their lows and allow prices to return to somewhere around a 2% rate of inflation.
The IEA, in the report cited above, admitted that "the prevailing wisdom of a few years ago" that "peak oil supply would cause prices to rise relentlessly was wrong."
The report added "Today we are seeing not just an abundance of resources in the ground but also tremendous technical innovation that enables companies to bring oil to the market."
In other words, the world has changed. Maybe the Federal Reserve, and others, need to start considering this in their policy making.
This article is commentary by an independent contributor. At the time of publication, the author held no positions in the stocks mentioned.