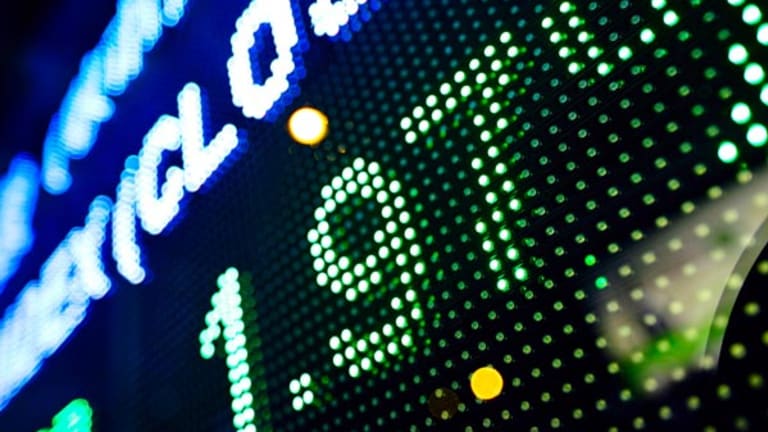 What I Have Learned From Exelon's Deal
Utility operator's nearly $7 billion move for Pepco Holdings may have topped headlines this morning, but the real news may be how this energy deal creates a race to embrace change among rivals.
NEW YORK (TheStreet) -- Listening to Exelon's (EXC) Pepco Holdings (POM) merger conference call, I kept thinking the future of the utility industry will increasingly be focused on the customer experience. For all intent and purposes, it really has to, and that's what makes this deal of particular interest.
Why? It highlights how technological advancement is causing utilities to consolidate in order to offset lower power consumption by consumers as a result of, drum roll please, energy efficiency. 
If energy efficiency is lowering the amount of power consumed by consumers, it only stands to reason that providers like Exelon need to evolve or, like many coal players, it  will be faced with a challenged future. 
For investors, the real utility winners will be the ones who embrace change. So for that reason I like the Pepco move by Exelon. That means rivals, such as Duke Energy (DUK) , American Electric Power  (AEP) and Southern Co. (SO) , a company that just delayed by one year the much hyped $5.2 billion Kemper County, Mississippi, clean coal test thanks to rising costs, must follow Exelon's lead and hunt for value as a means to recover from the uppercut the Supreme Court hit them with by ruling to regulate air pollution from coal-buring power plants.
Keep in mind Exelon said its deal for Pepco was "opportunistic" and it sees a continued recovery in the power prices and overall power markets.
So does that mean that other utility players must now be even more proactive to acquire cheaper energy assets? I think the answer is yes, considering Exelon did pay a 24.7% premium for Pepco. Therefore, the hunt for value may foster social Darwinism, a survival of the fittest for utilities. Considering 25% of American's electric generation capacity comes from older coal plants that will be retired in the next two years, I'm expecting them to be most willing to move next and make acquisitions, which help achieve better energy efficiency and grid resiliency.
The Exelon merger call only solidified for me, the idea that utilities should no longer be invested in solely because of their attractive dividends. I say this despite the fact Exelon itself may actually be in a position to raise its div, when it closes the Pepco deal sometime in mid 2015.
Rather, the sector is one in complete transformation and in desperate need of disruption. This could make the utility space more volatile than in years past for investors. I would go as far as to say the sector could be considered more of a value-play opportunity in today's marketplace, thanks to advances in technology, looming stricter emissions standards, increased efficiency efforts and on the heels of the recent Polar Vortex showing all of us just how reliant the country is on older infrastructure to supply our energy. This is something that should cause the U.S. to reconsider the role of nuclear power, something Exelon leads the nation in supplying. 
Reviewing the details of the Pepco deal, which will likely be approved by legislators, Exelon now has better scale to invest in infrastructure and system reliability and storm response. Some may be saying the customer, someone with a growing number of more affordable distributed power choices and storage solutions these days, will want -- no, demand -- even better system reliability and quicker storm response from utility players. That has me excited about PSE&G's development of solar energy and combined heat and power systems, which actually maintained power in areas of New Jersey during Sandy.
As Marshall Mathers, aka Eminem, rapped in the song "Lose Yourself", this opportunity only comes once in a lifetime. Hopefully utility players don't lose themselves, their customers and even their investors by not seizing the moment and investing in infrastructure.
Kudos, Exelon! 

John Licata, Chief Energy Strategist of Blue Phoenix Inc., does not own shares in any of the above mentioned companies.
You can follow John on Twitter @bluephoenixinc.
This article represents the opinion of a contributor and not necessarily that of TheStreet or its editorial staff.