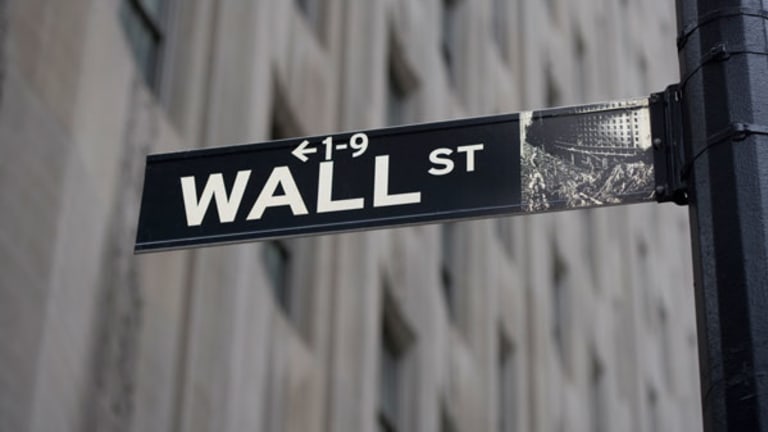 What Happened to 'Sell In May and Go Away'?
The DJIA and S&&P 500 ended the month of May bullish. What does June hold for the markets?
The DJIA and S&&P 500 ended the month of May bullish. What does June hold for the markets?
NEW YORK (TheStreet) -- Today was one fun day of trading in the stock market as the month of May came to a close. Since April 11 the S&P 500 has been on a tear to the upside, gaining 6%. Hats off to the bulls.
The DJIA on Friday finished up 18.43 points to close at 16717.17 while the S&P 500 closed up 3.54 to finish at 1923.57 after being in the red all day until the last 30 minutes of trading. The hedge funds programmed machines sure do know how to put on a show when they are in total control.
The Nasdaq closed down 5.33 at 4242.62 and the Russell 2000 finished down 5.57 at 1134.50. As we closed the books on May, the Russell 2000 index is the only index that is in "Trend Bearish" territory.
So, where do we go from here? The S&P 500 and the Nasdaq are both well into overbought territory. On a green open Monday both indexes will again be approaching extreme overbought conditions. This market is a trader's market and is not for the buy and hold crowd.
If you believe that it is a buy and hold market because the indexes have been climbing steadily higher, you have no risk management process.  In sum, this market is coming down from these levels.  Make sure you, as a trader, are positioned on the correct side or it can be painful.  Chasing mo mo is a no-no for me.
To be more specific, the PowerShares QQQTrust (QQQ) - Get Report will be in extreme overbought territory on a green Monday. The Market Vectors Semiconductor ETF (SMH) - Get Report closed Friday with an extreme overbought signal and will be approaching extraordinarily overbought with a green open on Monday. How do I know this? Visit www.strategicstocktrades.com to find out.
Why am I mentioning this? Because this market continues to be manipulated, not by the small retail trader or investor but by the hedge fund-programmed machines.
You must understand what we are up against in this stock market. It is critical to succeed in this game.
I totally understand the risk that is involved in this market as we continue higher. As a trader I do not have to participate in the buying spree. As a matter of fact I have been shorting specific positions during this ramp higher. Friday was a big payday as I covered those shorts when the market was red.
When a Wall Street company such as Goldman Sachs comes out and raises the price target on Apple (AAPL) - Get Report on Friday when my internal algorithm number shows extreme overbought, I ask the question, "Where is the value added in that? Can you not at least wait until it is oversold for a better entry?" AAPL closed down on the day after being up big early on.
On Friday, I closed most of my short position in EPAM Systems (EPAM) - Get Report for a nice 2% gain. I am still short my AmerisourceBergen (ABC) - Get Report. I also started a long position in Barrick Gold (ABX) .
At the time of publication the author was short ABC and long ABX.
This article represents the opinion of a contributor and not necessarily that of TheStreet or its editorial staff.
>>Read more: 5 Value Stocks With Low Price-to-Earnings Ratios: Chevron, Unum, Aflac, More