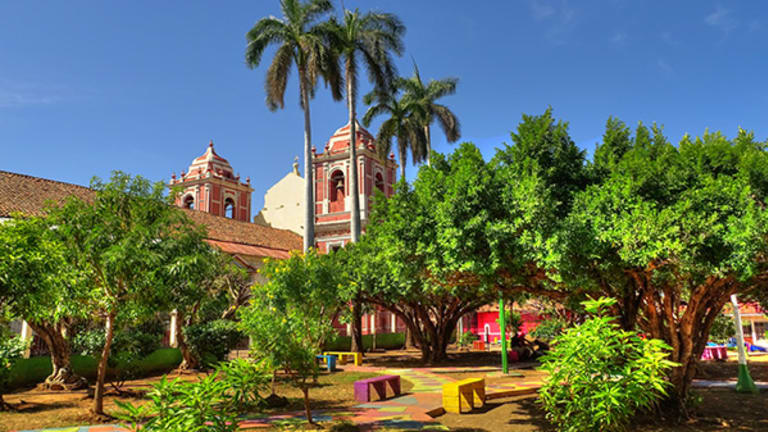 What Expats Are Really Like
Those who move overseas also tend to be community-oriented, charitably minded, more accepting and less class-conscious
One of the most important questions for Americans who move to another country is, "What would my potential expatriate friends be like?"
To answer that question, Best Places in the World to Retire asked expats and native-born locals in Belize, Mexico, Nicaragua and Panama what qualities the expats who live near them tend to have. The answers varied somewhat by country and community, although a number of common threads emerged. 
The most common observation was made by Ryan Wrobel, a native of Buffalo, N.Y., who practices law and has lived on Ambergris Caye in Belize for 10 years. "The commonality amongst expats is that they have moved to a developing country, so they're a bit more adventurous," he said.
One of the dynamics we noted was that, as an expat community becomes more established, certain traits emerge that are compatible with the expat experience in that area.
Juan Carlos Espinosa, a Nicaraguan who has businesses in his country and the United States, said, "The expats in Nicaragua are friendly. They have to be, because the native Nicaraguans are very friendly. Either the friendliness of the native Nicaraguans rubs off on you as an expat or you don't like it and you leave."
Sandi Vandiver, who moved from Texas to Mazatlan, Mexico, in 2009, spoke for many retired expats when she said that expats tend to be more non-conformist than non-expats.
She related a story of when she visited a friend at a U.S. planned development and how it was different than her expat experience.
"I went to her cute little house that looked like everybody else's cute little house, and I said to her, 'This looks like Stepfordville to me. It's all the same little squares, and everybody's got to fit in the same little peg,'" Vandiver said.
Younger expats struck the same chord.
Jason Waller, who has a young family and lives in Playa del Carmen, in the Yucatan Peninsula of Mexico, pointed out that expats have all left the safety and security of their homes to try something different, which makes them different.
"People told us we were crazy for moving to Mexico, but these are people who never go anywhere," he said.
"They don't experience life. They don't do anything," Waller said.
By contrast, "the people who come here are experiencing life. They're experiencing different cultures. They meet new people. They're seeing different things. And to be that kind of person, typically, you're going to be a good person," Waller said.
Although expat attitudes and temperament converge along some similar traits, in other ways, they are quite diverse.
Macarena Rose, a Floridian who runs a real estate firm in Cayo, Belize, said, "There are expats who are Harley riders. There are those who want to hang out, visit and have cocktails with the fruity drinks or drink beer. We have expats who are naturalists who like to practice organic farming and use organic materials. We also have expats who have moved here with their families and are raising their young children."
Although expats are diverse in terms of political affiliation, they do tend to speak of having a strong desire for freedom. Some are self-described Libertarians, including one who ran successfully for office in Canada.
With all this diversity and desire for freedom, expats tend to be less critical of others and less class-conscious than non-expats.
Linda Jensen moved to Boquete, Panama, from Texas, and said that she and her husband live on a modest income.
"It just doesn't matter how much money you have in Boquete like it would in the U.S.," she said. "There are a lot of people here who have a lot of money, but they mix with less wealthy people and they're just an 'Ordinary Joe.'"
The dynamics of becoming an expat lends itself to these communities being more socially cohesive. "The expats around town become your family and you become very close to them," Waller said, adding that expats typically don't have their extended families nearby.
"They've all done the same thing as you," he said.
"They've all picked up, sold their house, changed their lives completely and moved to a different country," Waller said. "Generally speaking, if you are someone who is not interested in meeting new people, you're not going to move to another country where you don't know anybody."
Melissa Darnay, who moved from Texas to Coronado, Panama, said, "The expats in Coronado, Panama, are very friendly, very open. Everyone has moved here. So when you you're new, people understand that. 'They've been there.' If you walk into a place at cocktail hour, you're going to have 10 people come up and say hello, ask you your name and swap stories with you."
Dave Whittington, who moved from Toronto and now lives near Panama City, said that expats living in Panama are friendlier toward other expats than they would have been if both of them had been in their home country.
"The reason is that expats living in Panama feel that they're part of a small group with common experience, so they will tend to stick together," he said.
Expats tend to be extremely generous with their time and money, with local charities many times becoming the focus of expat community life. Very often, charitable and community activities mix.
Bob Hamilton, formerly of Canada, said that he wouldn't call Ambergris Caye, Belize, a bar culture, but, "Most of the events that happen here such as the fundraisers occur at the bars. You can spend two weeks here in Ambergris Caye and go home with a dozen new friends."
In many developing countries, there are many stray cats and dogs, and some expats want to help alleviate that problem.
"There are veterinarians who work with the expats who spay and neuter hundreds of animals over a weekend. Everything is voluntary," said Sarah Booth, who moved from Canada to Coronado, Panama.
"We are all involved in community activities one way or another," she said. "We do our part, and we give back."
This article is commentary by an independent contributor.