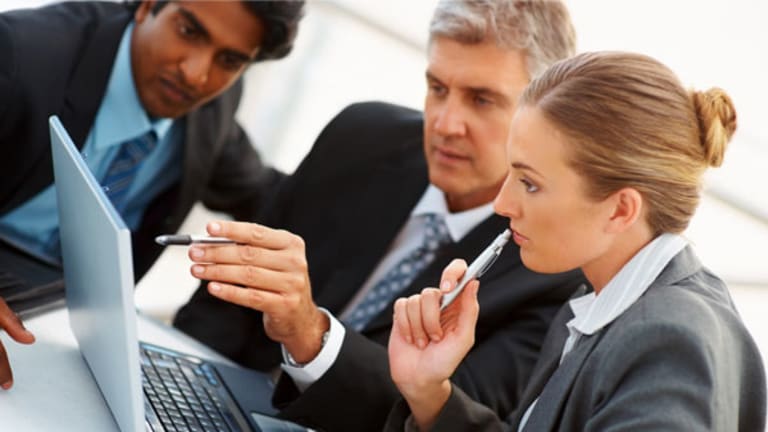 What Collaboration Is and Isn't
Excerpted from <I>Collaboratei: The Art of We</I> by Dan Sanker.
Reprinted by permission of the publisher, John Wiley & Sons, Inc., from Collaborate!: The Art of We, by Dan Sanker. Copyright (c) 2012 by John Wiley & Sons, Inc. All rights reserved.
None of us is as good as all of us. -- Ray Kroc
We have become accustomed to the idea of winning through fierce competition. Simple concept: if you do something better than someone else, you win their market share. You eat their lunch. Collaborating with "competitors" is outside of our comfort zone; it seems alien and self-defeating. It feels as if we are helping "them" beat us at our own game.
We know successful competitors to be those who invest time, effort, and resources to win as big a piece of the pie as possible. The traditional wisdom holds that it is worth investing in these things to beat the competition, but the transaction costs of competing are high; higher than many realize.
As traditional competitive business practices have evolved and spread deeper and wider throughout the world, and as new technology has made all competitors knowledgeable, there are diminishing marginal benefits available for the winners. The cost of stealing crumbs back and forth between competitors barely justifies the process as it whittles away at the small margin that does still exist. In many instances, collaboration will give us a greater return on our investment.
When successful collaborators invest time, effort, and resources, they capture a piece of pie that didn't exist before. Of the 765 CEOs surveyed in the IBM Global CEO Study 2006, 75 percent of respondents ranked collaboration as a "very important" part of innovation. The study also found higher revenue growth was reported by companies that collaborated with external resources than by those who did not (IBM Global Business Services, 2006).
All parties increase their chance of success when they work together to create value that has never before existed. The old way of thinking traps competitors in a futile effort to steal pieces of an ever shrinking pie back and forth from each other; in the new way of thinking, collaborators are moving forward by working together to find ways to make the current pie larger or even to make an entirely new pie.
"Collaboration" is not a new buzzword to everyone. Over a decade ago Disney and McDonald's mastered the art of business collaboration and cross promotion. While waiting for Disney's release of a major new animated film, consumers of all ages knew that Happy Meal toys related to the movie as well as cross-promotional ads were on the way.
The idea to form the relationship was brilliant and clearly a win-win for both organizations, because both companies are icons in America with built-in public goodwill. Although the Happy Meal probably needs another round of collaborative thought that involves advocacy groups, it still generates over $3 billion of annual revenue and represents about 20 percent of all McDonald's meals sold.
Many companies do cross-promotion, but these two worked at a strategic level to attempt to increase each of their capabilities. They shared risks, rewards, and responsibilities by planning events before, during, and after a movie release. In addition, they have used movie advertising to sell food and food ads to sell more movies. The same principles apply for businesses seeking to grow or be more efficient in their business practices (Print Place Blog, 2009).
MUJI, a Japanese retailer, recently teamed up with legendary toy manufacturer LEGO to develop a product that adds an extra dimension to LEGO toys. If all MUJI did was make an add-on product that worked with LEGO, that could possibly be considered cooperation, but collaboration requires a high level of strategic work that can yield bigger results. In this case, MUJI and LEGO collaborated in the creation of a new series of toys that combine LEGO's plastic blocks with paper elements.
The result: four play sets that feature a collection of redesigned LEGO parts, paper, and hole-punching tools that allow the user to combine them. Animals, characters, and a number of other shapes can be created using the sets, or they can be customized with a little imagination and additional paper (Robinson, 2009).
Consider the effect on the two brands. MUJI is an award-winner for its simplistic design work; it sells a lot of ready-to-assemble furniture in its stores and seeks a creative and family-oriented image. LEGO's reputation for simplicity and family fun assembly complements the MUJI brand. LEGO reinforces its brand message that its designs are serious enough, yet simple enough, to be considered by a design leader like MUJI. Meanwhile, the new product receives increased exposure and sales in over 180 MUJI stores.
LEGO also collaborated with the UK shoe manufacturer Kickers to create a high-quality leather boot that is fun for children. This 2010 premium shoe collection uses the bright colors that typify the LEGO brand. The rubber trim on the Velcro version is an exact copy of a LEGO brick, so the child can attach an actual brick to the end of the straps, and a rubber fleurette is designed to be attached to the eyelets of the lace-up style. When the boots were first released, a free ticket to LEGOLand was included with each pair. And because Kickers is a stylish youth brand (created in 1968 in France), the association even gave LEGO some panache.
This commentary comes from an independent investor or market observer as part of TheStreet guest contributor program. The views expressed are those of the author and do not necessarily represent the views of TheStreet or its management.