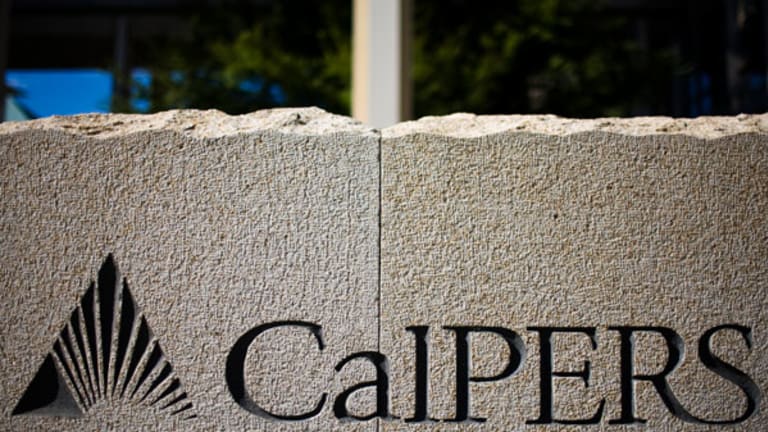 NEW YORK (TheStreet) -- The decision by the California Public Employee's Retirement System, known as Calpers, to dump its $4 billion in hedge fund holdings reflects the abysmal returns hedge funds have posted this year. The question isn't why Calpers elected to get rid of its hedge fund holdings, it's what took them so long.

Calpers and other institutional investors such as pensions, endowments, and sovereign wealth funds have long been ignoring all sorts of data showing that their manager selection criteria is flawed. Hedge Fund Intelligence estimates that on average hedge funds have returned 3.7% to date. Yet, the S&P 500 (SPY) - Get SPDR S&P 500 ETF Trust Report  has returned over 8% over that period. And all those funds had to pay high fees to have the "smartest guys in the room manage their manage."
Obviously, most of these guys aren't so smart, they just wear expensive suits.
Most institutions and their consultants implicitly or explicitly limit their manager selection criteria to hedge funds with a multi-year track record, three years or more, and assets under management in excess of $250 million. Most manage well over $1 billion in total assets. Unfortunately, all the evidence shows that choosing hedge funds with long track records and large holdings is exactly the way to be rewarded sub-par returns.
A recent study by eVestment found that the best absolute and risk adjusted returns came from young, 10 months to 23 months of performance, and small, AUM less than $250 million, hedge funds. My anecdotal evidence is consistent with this fact, my young and small fund, Oxriver Captial, organized under the new JOBS Act regulations, is outperforming the bigger more established funds.
This is not the only study showing that young managers outperform old ones. (Young managers refer to young hedge fund management companies not the age of the human manager.) One study eventually published in the Journal of Financial Economics found that for every year a hedge fund is open, its performance declines by 0.42%. The implication is that hedge fund investors should be gravitating to the new managers if they want high returns.
Yet, another study by Prequin found that even when established managers launch new funds those funds under-perform launches by new managers. The Prequin study found that managers with three years or less of track record outperformed older managers in all but one of seven strategy categories. The median strategy had the new managers beating the older ones by 1.92% per year. Yet, that same study found that almost half of institutional investors would not consider investing in a manager with less than three years of returns.
Big established managers under-perform small and new managers because big AUM makes life difficult. With bigger assets each trade has a bigger market impact. The big manager's trades move prices in ways that hurt returns. When the big hedge fund is buying, prices move up. When the big hedge fund is selling, the prices go down. This is a point emphasized by Jim Cramer in his book Stay Mad For Life, small investors can beat big ones to the extent they don't move the bid or ask.
Sometimes managers are even fooled by their own trades. Both Long Term Capital Management (LTCM) and Amaranth thought the market was validating their trades when prices moved in the directions of their forecast as they eased into their positions. Yet, the giant funds both blew up when they had to exit their positions in the face of mounting losses. In many cases, investing in a hedge fund with more than $10 billion AUM is like going to a movie theater with exits sealed up. There is no place to go when the fire breaks out. In contrast, small managers in liquid instruments can easily exit their fund positions.
I think other factors explain the better performance of new managers. I only started my hedge fund after I had a strategy tested that I believed would consistently beat the market. I think the story is similar for most emerging managers. In contrast, the large manager has long since seen his original strategies' potential diminish as more and more market participants realize that the established manager's strategy has worked in the past. The established manager has more assets than he or she knows what to do with, but he does not turn away those management fees. Thus, performance suffers as assets not good investment ideas drive the manager's investments.
Institutional investors need to stop allocating $100 million plus to a single huge hedge fund and start putting a few million in many small managers if they want to benefit from the excess returns and diversification that can be generated by investing in hedge funds.
At the time of publication, the author was long SPY.
This article is commentary by an independent contributor, separate from TheStreet's regular news coverage.