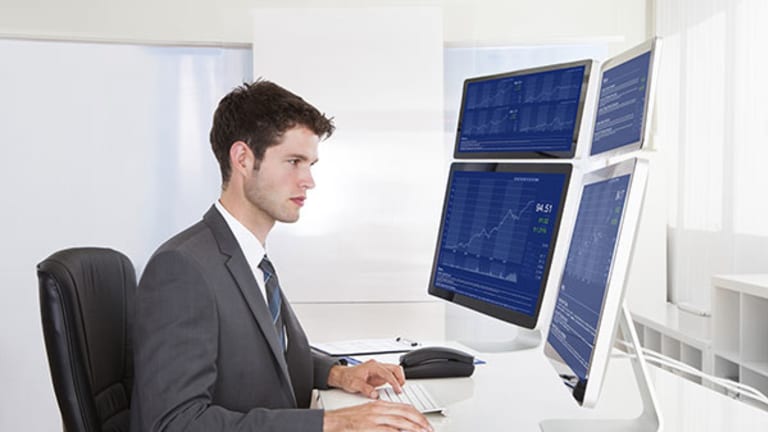 Publish date:
What Broker-Dealers Need to Know About the Changing Role of Compliance Officers
Two major trends are reshaping the role of capital markets compliance officers. Make sure your company understands them.
Two major trends are reshaping the role of capital markets compliance officers. Make sure your company understands them.
From emerging technology to increased regulations to an unprecedented focus on company culture, there are major changes underway in the capital markets. These developments highlight the need for better compliance and for compliance officers who are up to the task.
These days, the role of broker-dealer compliance officer is expanding alongside the industry's evolving tech and regulatory landscape. In order to remain competitive -- not to mention compliant -- broker-dealers need skilled chief compliance officers (CCOs) who can meet the particular demands of this redefined role. But ensuring compliance doesn't end with more qualified officers; firms also have to provide these experts with the tools and support to make them successful.
In the highly regulated trading world, firms are always looking for compliance officers to ensure they play by the ever-expanding rulebook. In recent years, mounting regulations and fines have fueled an industry-wide push for compliance professionals, which has led to increased career opportunities and compensation. But while compliance experts have good career prospects, they can also expect a more challenging and expanded role -- one that reflects the new compliance factors driving firms forward. 
Culture is one of these factors. Today, all brokerages must build and maintain a firm-wide culture of compliance, and it's up to compliance officers to lead that effort. The industry focus on firm compliance culture was solidified in January, when the Financial Industry Regulatory Authority announced that it would begin formally evaluating company culture. One of the key things FINRA is looking for in its reviews is a top-down culture of compliance, in which a firm's compliance standards permeate all levels of the organization. CCOs must assume an instructive role in this process by actively helping firm employees to develop good compliance practices. While compliance may have been a role that was put in a "silo" in the past, it can't be anymore; today's officers need to work across a firm's levels to cultivate a rule-abiding workforce.
Technology is the other key factor that's reshaping the role compliance officers play. As financial technology continues to transform the way brokerages operate, it also opens up new vulnerabilities that compliance officers must face. As Accenture's 2016 Compliance Risk Study found, half of the compliance officers feel that cyber-risk will be a key compliance challenge over the next year. While emerging technologies and digital solutions are improving the experience of brokerage employees and customers, they're also expanding the platforms that compliance officers must actively patrol.
Now that expectations are higher for compliance, firms have to be more discerning about who they bring to these roles. They must identify individuals who can flourish in a position that's undergoing significant change. Here are three key qualities firms should look for in a successful compliance officer:
Technological aptitude: While tech innovations present a new learning curve for compliance patrolling, they can provide a solution as well. Compliance officers can capitalize on emerging technology by harnessing tech tools that help firms navigate market rules and adhere to industry regulations. Without such tools in place, compliance officers risk being overburdened by all the regulations and channels they must follow. Therefore, a firm's leaders need to look for compliance experts who are apt at using compliance and surveillance technology to optimize their roles.
Good communication skills: Today's compliance officers aren't just monitors, they're teachers as well. As purveyors of a firm-wide compliance culture, compliance leaders must be skilled communicators who can effectively instruct employees across all levels of a firm. Broker-dealers vetting compliance leaders should prioritize prospects who can convey their knowledge in a way that's digestible to the average employee.
An adaptable and collaborative mindset: Compliance isn't a static, one-person effort; it's an integrated and constantly evolving process. As compliance becomes more central to firm operations, CCOs will need to establish effective collaborative relationships with their leadership peers -- particularly with senior data officials, whose ability to distill and make sense of data is pivotal to effective compliance.
A firm's compliance responsibilities don't end with finding the perfect CCO. Once firms recruit the talent, they need to provide support by ensuring an optimal working environment for compliance. That begins with establishing an open channel of communication between CEOs and CCOs. This will require a more concerted effort on the part of firm leaders, since as Accenture's survey found, the percentage of CCOs reporting to CEOs has declined since last year.
In addition to strengthening direct communication with CCOs, firm leaders need to ensure that compliance officers have access to surveillance tools that will enable more collaborative and more efficient work. With the compliance role expanding, firm leaders must expand their support for the position accordingly.
This article is commentary by an independent contributor. At the time of publication, the author held no positions in the stocks mentioned.