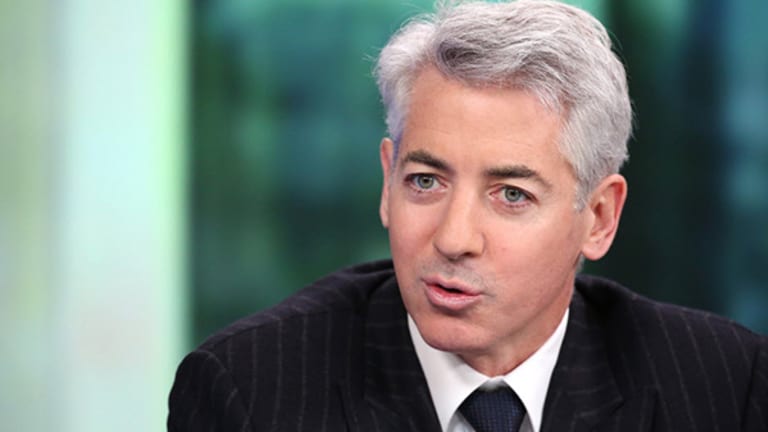 What Activist Hedge Funds Are, Part 2 -- Picking the Best Strategies
What kind of activist campaigns tend to be successful? Here's the distilled wisdom of several fund managers.
NEW YORK (TheStreet) -- Activist investing is a successful and fast-growing investment strategy among hedge funds. 
Part 1 of this series examined how other investors can benefit from this strategy, the mechanics behind the headlines about activist investing and the macro drivers that are pushing the trend.
Now let's distill the insights from several fund manager interviews and focus on the details necessary to separate successful campaigns that unlock value from those that drain resources and benefit no one.
What makes a good target for activism? Which activist strategies tend to result in increased value for shareholders? What are typical management responses to campaigns, and how do investors fare in the dynamic between activists and management?
Understanding answers to these questions is critical to successfully following, anticipating and even initiating activist campaigns. It is also important for corporate boards and management when formulating a plan of action to respond to potential shareholder activism.
How Do Activists Select Their Campaigns?
In high-profile cases of activism in the media, the sometimes colorful conversations often focus on entrenched boards and overpaid management. But although issues such as corporate governance and management compensation appear prominently in activist communications, they are relatively unimportant to most activists in identifying the right target, according to a 2015 J.P. Morgan research note.
The fundamental weakness that make a company susceptible to activism is underperformance of its stock relative to a basket of comparable peers. Although such raw numeric assessments doesn't tell the whole story, it's a performance benchmark that's easy to communicate to other shareholders and is often central to campaigns. The bottom line for shareholders, after all, is the share price.
Beyond the low price, however, correctly identifying the reason for poor performance is crucial to formulating a compelling story and getting management and other shareholders on board. Not all causes of an undervalued stock translate equally well into potential activism; some proposals tend to be received better by management and the market, and therefore lead to smoother campaigns and better outcomes.
According to the J.P. Morgan note, the two by far most commonly successful core demands made over the last five years were (1) to seek a sale, merger, or liquidation, and (2) to review strategic alternatives.
While these two considerations are the main drivers of activism in a strategic sense, corporate governance issues can nevertheless prove tactically important when it comes to anticipating management responses. "Analysis of management's contracts helps," says Augustus Oliver, founder of Oliver Press Partners. "Sometimes we can find indications that a CEO may be incentivized to consider a sale, for example."
Management and Shareholder Response
As Part 1 discussed, the relationship between activists and corporate management has tended to be more collaborative and less combative in recent years. Managers interviewed for this article unanimously agreed on the change relative to the '80s and '90s. "In recent times, a majority of activists' targets choose to negotiate rather than engage in costly proxy battles," Augustus Oliver says. "The trend definitely has been towards decreased hostility and increased cooperation."
This consensus is backed by the numbers. Law firm SRZ, which frequently works with activists, observed in a 2015 research note that the number of campaigns that are initiated and settled without public hostilities is high and on the rise.
Growing social media coverage of campaigns may have played a role in the gradual transformation. The social media visibility of prominent activists not only makes for good news, it has also made shareholders more aware of the immediate tangible benefit they reap when a Carl Icahn enters a trade alongside them. When SRZ asked fund managers and corporate leaders about the impact of media, 88% said they expect its role in activism to grow more.
Management is also increasingly open to the benefits of finding common ground with the activists. Even in Icahn's relatively hostile 2014 campaign to try to spin off PayPal from eBay (EBAY) - Get Report , CEO John Donahoe said that from the beginning, Icahn wanted "peace, not war." And when eBay eventually saw the light and announced its plan to spin off the payment processor, shareholders responded positively.
As selecting the wrong target for activism can lead to a failure to release value, so too can a wrong approach to the management relationship. To bring home the importance of both disciplined target selection and a balanced approach to dealing with management, we look at two contrasting case studies: one a successful campaign, and the other a failed one.
Canadian Pacific Railway -- A Compelling Campaign
Bill Ackman's Pershing Square acquired about 14% of Canadian Pacific Railway's (CP) - Get Report common stock in 2011, eventually resulting in a high-profile proxy fight that drove the stock's price from $44 to more than $200 in a little over three years.
Pershing can't boast of this kind of success in many of its recent campaigns, so it's worthwhile to understand the features that made the Canadian Pacific undertaking successful.
As is true of many successful activist campaigns, Canadian Pacific's industry is stable and well-defined. The railroad industry's performance benchmarks are transparent and uniform, which reduces the likelihood that an activist will incorrectly identify the nature, source, and magnitude of the target's inefficiencies. Pershing was able to use industry benchmarks to make a bulletproof case of mismanagement and win over shareholders, opening the door to eventual leadership change.
The uniformity of the railroad industry also made it easy to identify effective leadership to bring in once a change became necessary. While a successful executive of, say, a tech business might not necessarily be able to transfer that expertise to a different business (for example, Ronald Johnson's failed tenure at J.C. Penney (JCP) - Get Report ), the CEO of a successful railroad -- in this case, Canadian National Railways (CNI) - Get Report -- could transfer lessons learned to the struggling Canadian Pacific.
Rand Logic -- No Compelling Story, A Volatile Industry
"When management with a reputation for brilliance tackles a business with a reputation for bad economics, it is the reputation of the business that remains intact." -- Warren Buffett
Without a doubt, the colorful presentation made by JWEST against Rand Logistic's (RLOG) management is a very entertaining read. Unfortunately, it doesn't make for a compelling case that the problems identified were the cause of stock underperformance, much less for the case that a change in direction would be a turn for the better. The scathing public ridicule of Rand Logistic's management also left little room for future constructive dialogue.
JWEST did manage to secure one board seat in a settlement with Rand, but that's where the activist's victories end. Since the settlement in September 2014, the stock is down more than 40%.
Although management attributes the continued poor performance to external factors beyond the company's control, the campaign was ill-advised from the beginning because of the volatile nature of the underlying business.
Fund managers said they didn't absolutely write off any industry or market as a potential campaign target, but some did express hesitation at approaching inherently volatile or complex businesses. Oliver Press, for example, avoids "companies with excessive leverage, commodity plays, and the retail food business."
As these case studies show, an aggressive management shake-up is not, in and of itself, a sure-fire way to release value from an underperforming company. The activist campaign is a nuanced strategy that hinges on careful value analysis, a well-reasoned courting of other shareholders, and balanced interaction with management and the board. Identifying the players who consistently excel at all three aspects of this game is key to following, or engaging in, successful activism.
The next installment of this series will zero in on a relatively less-covered, but often very profitable, subsegment of activism: small- and micro-cap campaigns.
This article is commentary by independent contributors. At the time of publication, the authors held no positions in the stocks mentioned.