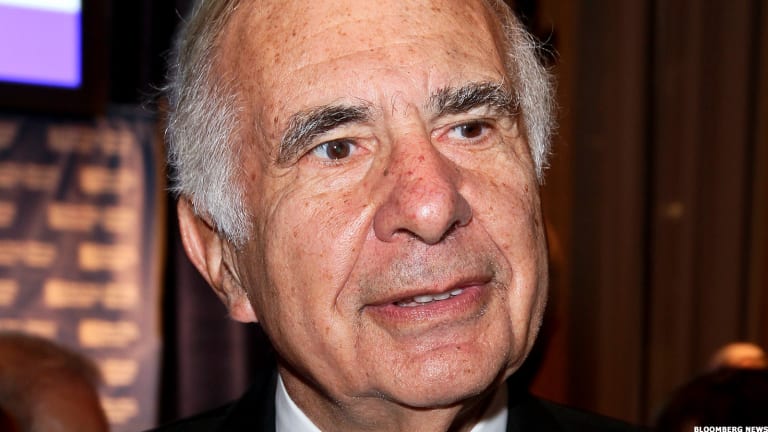 What Activist Hedge Funds Are and How You Can Benefit
With activist hedge funds' assets under management growing at a fast clip, it pays to know what they are and how they operate.
NEW YORK (TheStreet) -- In the last decade, activist investment has emerged as one of the most successful and fastest growing strategies in the hedge fund space. Over the last five years, assets under management (AUM) for activist funds have grown at over twice the rate of other hedge funds and consistently outperformed the S&P 500, according to a recent report from Schulte Roth & Zabel, a law firm that tracks the hedge fund industry.
While most investors are at least vaguely aware of activist hedge funds, seeing high profile coverage of Carl Icahn going after Apple (AAPL) and Bill Ackman's play on Allergan (AGN) , many may not know exactly what most activist funds do, who they are or the sheer number of them out there. But for each loud campaign covered in the media, there are a dozen quiet ones happening at any given time. Beyond the sensational headlines, the activist space represents a rapidly growing strategy.
Further, there are both direct and indirect ways for shareholders to benefit from activist strategies, so the savvy investor would do well to pay attention. For a series of articles, of which this is the first, we sat down with activists of various sizes to get a sense of their views on the macro landscape, how the business is evolving, and how investors can benefit. This first article delves into how activism works behind the headlines, examines its real impact on shareholders, and distills practitioners' insights into actionable investment ideas.
What Is Activism?
At a high level the idea is simple: The activist identifies a company with unrealized value that it believes can be unlocked, and seeks to release that value by working with management and other shareholders, or in some cases advocates for a change in management direction. The activist profits from the appreciation of shares that it acquires leading up to its campaign.
The strategy is, at its core, a value investment strategy. The key difference that has made activist funds increasingly popular is that it not only identifies undervalued public companies, but moreover expends its own resources to actively unlock that value to the benefit of all shareholders.
Tailwinds Pushing the trend
This latter point -- that the value unlocked by activists is enjoyed by all shareholders and not just the fund -- has made activists a natural ally of institutional and individual investors alike.
So much have investors embraced the trend, that activists report being frequently contacted by investors and institutions trying to encourage a campaign. Because passive investors are typically the largest holders of stock, increased acceptance of activism by these key players has been critical to its growing success.
According to the Schulte Roth & Zabel report, Among the institutions that most consistently backed activists in proxy contests in 2014: BlackRock (BLK) ($4.655 trillion AUM), AllianceBernstein (AB) ($474 billion AUM), TIAA-CREF ($840 billion AUM), and Florida State Board of Administration ($177 billion AUM).
Regulators, too, are aware of and receptive to the shareholder democratization trend that activists represent. In 2013, SEC chair Mary Jo White noted that activism has led boards to make "...a concerted effort to persuade shareholders of the wisdom of management's choices and practices." The SEC chari characterized this as a good thing, and investors pushing up activists' AUM seem to agree.
How Does Activism Work?
The details and execution of activist campaigns vary widely. To begin with, identifying undervalued or mismanaged targets is an art and science that can fill a library. We'll devote part of a later article in this series to value identification from the activists' perspective. Effecting positive change is also a complex undertaking that can involve nuanced negotiations and legal tactics, which we'll touch on in this and later articles.
A good way to get a sense for what activists do is to look at a specific case study.
Case Study: JANA Partners
JANA Partners, a hedge fund founded by Barry Rosenstein, looks for three requirements to be met before launching a campaign: value, a well-defined catalyst, and a variety of ways to win.
One of JANA's largest current investments is in Walgreens Boots Alliance (WBA) . The company has a solid brand, but has significantly underperformed its peers, according to JANA. Margins at Walgreens were significantly below industry averages, and too many middle-management layers made the company inflexible and inefficient.
JANA proposed broad management, board, and operational changes to improve the retailer's performance. In light of Walgreens' merger with European chain Boots, the fund also suggested an inversion to headquarter the company in Europe to reduce its tax burden. Since September 2014, when Walgreens Boots Alliance announced that it would give JANA seats on the board, the stock is up significantly. 
The strength of the underlying brand's market presence was the value. The catalyst was Walgreens' bumpy progress on the Boots deal, and the fund saw multiple ways to win in both a managerial overhaul and a new tax strategy.
Why Should Investors Care?
Anyone who had money invested with JANA in the above case study would have done well. But the larger point is that even you had never heard of JANA, but owned Walgreens stock either directly or as part of an index fund, you would have benefited from activist's efforts.
Funds that engage in activism do so to the general benefit of shareholders, which separates them from other types of funds. If you invested with JANA in the three years ending in 2014 you would have earned an average 17% return on your investment. And if you followed its campaigns, you could do nearly as well, effectively leveraging expertly executed (and sometimes expensive) campaigns at no direct cost.
In our upcoming articles, we delve deeper into how funds identify targets, look at different styles and their historical returns, and look at case studies of activism targeting companies of different sizes.
This article is commentary by an independent contributor. At the time of publication, the author held no positions in the stocks mentioned.