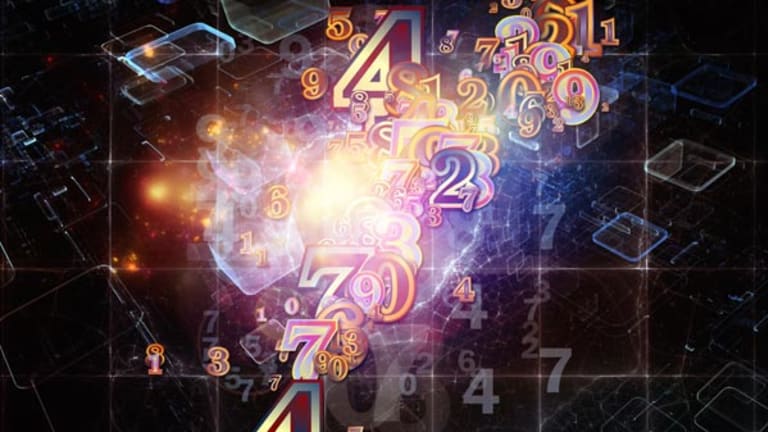 Wells Fargo is Safer than JPMorgan: Poll
Readers would prefer to buy Wells Fargo at current levels.
NEW YORK (
) -- The stock of
Wells Fargo
(WFC) - Get Report
will be a safer bet in 2012 than that of
JPMorgan Chase
(JPM) - Get Report
, despite its higher valuation, according to readers of
TheStreet.
In a poll run earlier this week, readers were asked which stock they would prefer to buy at current levels. Both Wells Fargo and JPMorgan are considered the healthiest among U.S. banks and often figure in the top buy list of analysts.
In the case of JPMorgan, the analyst love is overwhelming, with 29 out of 32 analysts rating the stock a buy according to Reuters data. The other three analysts have a hold rating.
Analysts remain positive on Wells, but with the stock trading at a premium to the sector and to the other big banks, it seems to come second to JPMorgan.
Still, readers are probably more nervous about JPMorgan's exposure to capital markets in light of the European crisis and the threat of a Euro collapse. 60% of the 277 voters in the poll said they would buy Wells Fargo.
It does appear that investors are comfortable paying up for Wells. The stock has only given up 10% in 2011 while JPMorgan's shares have shed more than 20%.
While investment banking is among the fastest growing businesses for Wells Fargo , analysts say it is still little more than a "rounding error" for the bank.
CFO Tim Sloan told TheStreet in
a recent interview that the reason the stock commanded a premium over JPMorgan was because of its diversified business model. "I think one of the reasons we're trading at a premium--and I don't want to bad mouth JPMorgan because I think it's a very well- run firm and a very effective competitor--but I think that one of the reasons we trade at a premium is we have a very diversified model, meaning that we've got a lot of businesses. None in particular is so great or so large that it creates a lot of volatility in our earnings stream," he said.
"When you look at our loan portfolio, it's about 50/50--well maybe 55/45 consumer to wholesale. You look at how we generate income it's about 50/50 between loan spread and securities spread and fees. You look at our fee income and it's very diversified across different fee types. That's why I think we are viewed as trading at a premium versus others," he said.
Both banks have expressed a desire to return more capital to shareholders in 2012 even as they continue to build capital levels in keeping with Basel III levels. Both banks will also have to hold capital buffers over and above the Basel II standards as they are deemed "Global Systemically Important Financial Institutions" - those too big to fail.
Still, JPMorgan will likely be forced to hold much higher capital because of its more global and complex business model compared to Wells, which is more of a traditional bank focused predominantly in the U.S. That could put Wells at an advantage as it has relatively more flexibility when it comes to deploying capital and snapping up assets.
Wells would also be best placed to take advantage of a turnaround in housing, according to Fred Cannon at KBW, as it has maintained its presence in the mortgage origination business while
Bank of America
(BAC) - Get Report
and JPMorgan have been curtailing their activity in the space.
Lastly, Wells also seems to have the unwavering confidence of legendary investor Warren Buffett.
Of course, if the U.S. recovery were to stumble, Wells would come under pressure as it is even more closely linked to the U.S. economy than JPMorgan which is more diversified globally.
Some readers indicated to TheStreet via Twitter that they would buy neither stock.
"Bank stocks still make me nervous," Keda88 said.
Chris Tillet also said on Twitter that he would buy neither stock. "Run don't walk from the entire global banking industry. They are all a mess."
So, while Wells might be a preferred pick over JPMorgan, some readers still remain uncertain whether banks are worth the risk at all in 2012.
--Written by Shanthi Bharatwaj in New York
>To contact the writer of this article, click here:
Shanthi Bharatwaj
.
>To follow the writer on Twitter, go to
.
>To submit a news tip, send an email to:
.
Disclosure: TheStreet's editorial policy prohibits staff editors and reporters from holding positions in any individual stocks.