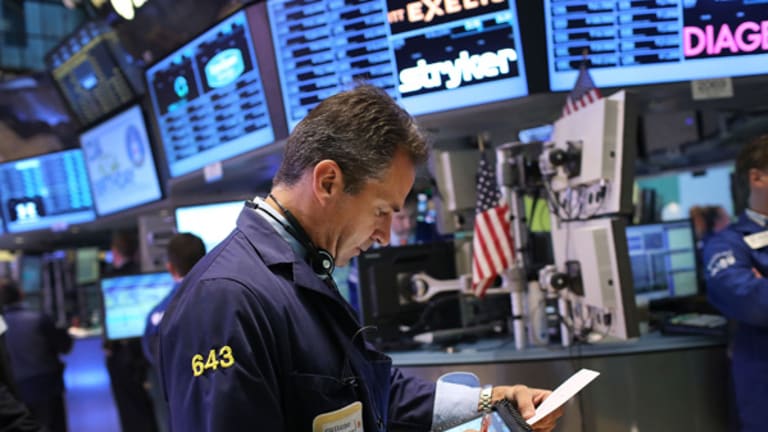 Welcome to the 'Summer of Volatility'
Joe Kinahan, TD Ameritrade's chief strategist, says investors should prepare for more wild market swings and be cautious with Telsa and Netflix.
NEW YORK (TheStreet) -- TheStreet's Gregg Greenberg spoke to Joe Kinahan, chief strategist at TD Ameritrade, about the potential market swings we may encounter in the coming months after a relatively easy rise in stocks over the past four months.
With the recent volatility the market has experienced in the last week, Greenberg wanted to know if we'll continue to see similar price action in the weeks and months ahead. Kinahan believes we will, especially now that rates on the 10-year notes are over 2%.
With yields above 2%, he believes we might see 2.5% rather soon. With the
Federal Reserve
having a massive influence on all of the markets, "things can get out of whack in a hurry," Kinahan said.
One way to protect against further volatility -- as well as a possible plunge -- would be to purchase protective puts. Kinahan thinks you can let stocks move a bit, but if you go 8% to 10% out-of-the-money, you will be well protected against a significant decline in stocks.
Greenberg asked for some possible plays on
Tesla
(TSLA) - Get Report
and
Netflix
(NFLX) - Get Report
, which have experienced massive volatility of late.
While puts work well on a decline, Kinahan also noted that people are likely suffering massive losses on these positions due to "time decay" and stubbornly high stock prices. He added, "the valuations are insane."
According to Kinahan, one way to help finance the cost of the put options is to sell some out-of-the-money call spreads. This allows the trader to collect a credit from the call options, which can be used to pay for the debit of the put options.
While also helping to finance the cost of the puts, the short call spreads also mitigate risk, since the trader has their maximum loss capped by purchasing higher strike calls while simultaneously selling lower strike calls.
In regards to retailers trading high-flying stocks, Kinahan's words of wisdom are simple: Keep it small. He added, "Markets are about making money. Go to Vegas to have fun, get the free drink."
-- Written by Bret Kenwell in Petoskey, Mich.
.
Bret Kenwell currently writes, blogs and also contributes to Rocco Pendola's Weekly Options Newsletter. Focuses on short- to intermediate-term trading opportunities that can be exposed via options. He prefers to use debit trades on momentum setups and credit trades on support/resistance setups. He also focuses on building long-term wealth by searching for consistent, quality dividend paying companies and long-term growth companies. He considers himself the surfer, not the wave, in relation to the market and himself. He has no allegiance to either the bull side or the bear side.