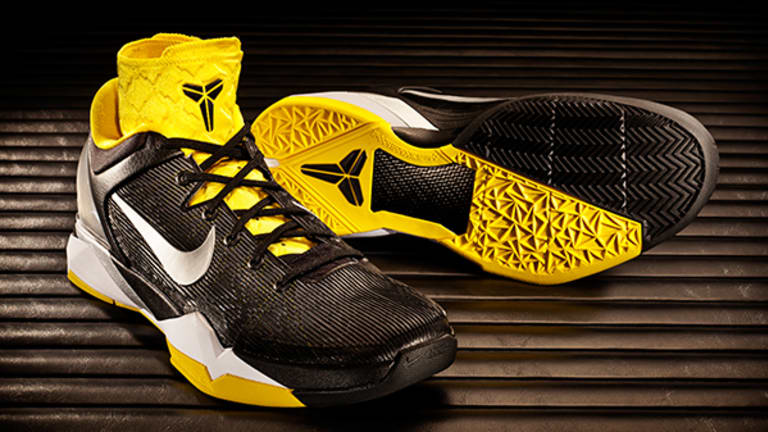 Weighing Nike's Pros and Cons: What Is the Verdict for Investors?
The athletic-apparel and footwear giant offers many contradictions, so it is a stock to buy or one to avoid?
The athletic-apparel and footwear giant offers many contradictions, so it is a stock to buy or one to avoid?
Sportswear maker Nike (NKE) - Get Report is offers many contradictions.
It was left for dead after its fourth-quarter revenue miss, and yet, the stock has recovered from its post-earnings bashing.
It is difficult to ignore the stock's appeal as a dividend income opportunity, but newer competitors such as Under Armour have proved to be more growth friendly.
So what is the inside story on Nike? Is it a smart investment opportunity or a stock to shun?
On the positive side, Nike's annual average earnings growth for the past five years was15.18%. As a dominant player in the athletic-apparel market, Nike has seen annual sales increase to $30 billion from $20 million in five years, while retaining its 45% gross margin.
The only problem is that rivals such as Under Armour have grown faster. This smaller company has practically tripled sales over the past five years and more than doubled earnings per share, which on the surface makes it an enticing growth prospect in a risky overall market.
Sportswear and footwear retailer Foot Locker has also demonstrated commendable growth.
Meanwhile, Nike is projected to slow down, with annual earnings growth expected at an average 13.83% over the next five years, compared with more than 25% for Under Armour and 13% for the industry as a whole.
With Nike not growing as fast as some want it to, its valuation is also under the scanner. The stock is down more than 11% for the year to date.
Still, the stock trades at 19.2 times forward earnings. In addition, Nike's women's business has been thriving, the company has a bevy of brands and products, a long track record and it offers a solid dividend.
And yet, Nike's disappointing quarterly earnings report is a concern.
Future orders worldwide for branded footwear/apparel were up 8%, but they fell short of expectations. Nike's inventories were up a troubling 12%.
Although the stock market is ready to pay an astounding 51 times forward earnings for Under Armour, Nike's growth problem has made investors edgy.
However, Nike's stock is cheap relative to its growth potential. Using the five-year expected price-earnings-growth ratio, Nike shares trade at 1.50, compared with 2.37 for Under Armour and an eye-popping 9.57 for Adidas.
With Nike's stock having seen a correction, the 12-month upside potential is 30%-plus, according to the consensus analyst estimate. That represents robust capital appreciation in a broader market that is expected to be flat this year, at best.
Nike is a diversified business, and so it is always has a few irons in the fire, reducing risk.
The company's executive team comprises a bunch of veterans. By comparison, Under Armour's fortunes are tied to one man, Chief Executive Kevin Plank.
Also, Nike has an army of brand ambassadors, but Under Armour is heavily dependent on Stephen Curry, who defected from Nike in 2013.
Nike likes to take measurable bets, and unlike many others, it isn't making huge jumps into applications or smart watches.
But it is a global company that capitalizes on big events. Be it Euro 2016, the Copa America, the upcoming Olympic games in Rio de Janeiro, Brazil, or LeBron James leading the Cleveland Cavaliers to victory, Nike is in a unique position to benefit.
Meanwhile, Nike's gross margins have grown over the past 10 years. The company is cash-rich and net debt-free company, by contrast to Adidas and Under Armour.
The verdict? Nike is an under-appreciated gem that investors should scoop up.
---
For those who would rather avoid stocks, bonds and funds altogether during this period of extraordinary volatility, here is a way to make a guaranteed $67,548 over the next 12 months. In fact, this moneymaking technique is so successful and simple, those who try it might want to give up conventional investing. Click here to learn more.
This article is commentary by an independent contributor. At the time of publication, the author held no positions in the stocks mentioned.