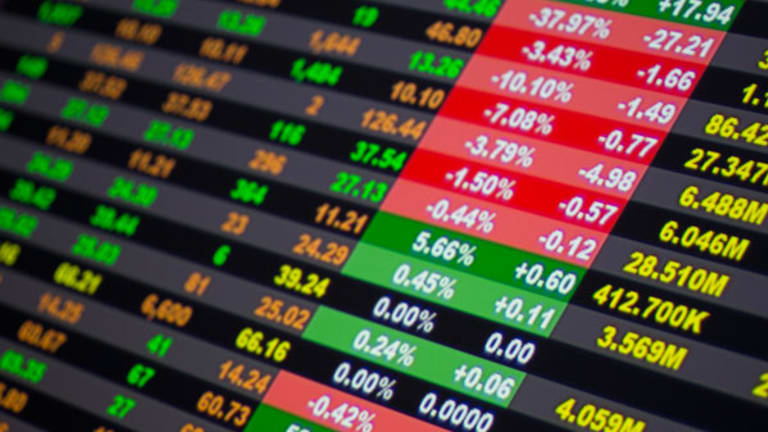 Weekly Forex Market Price Action Forecast for July 28-Aug. 1
Here are some levels to watch for this week on the forex and gold markets.
NEW YORK (TheStreet) -- EURUSD -- Eurodollar continues to lose ground
As we can see in the weekly chart below, the EURUSD lost ground again last week, for the second week in a row. This market is bearish for the near term, and so we want to look for sell signals this week in line with that bearish momentum.
However, we also need to keep an eye on the upcoming key support levels marked on the chart below, as these levels could lead to significant bounces higher in the coming days if we get some bullish price action near them.
FDA Rejects AcelRx Painkiller Dispensing Device
GM Isn't Alone in the Race to the 200-Mile Electric Car
GBPUSD -- Sterling/dollar falling toward key support area
The GBPUSD lost significant ground last week as it continues retracing lower within the broader/longer-term uptrend. We see a key support zone coming in down between 1.6920-1.6820 that we will watch this week for price-action buying opportunities if price moves down into it. Beyond that, we see another key support near 1.6690 that traders should keep their eyes on for buy signals if price approaches it in the days and weeks ahead.
AUDUSD - Aussie/dollar trading range continues

The AUDUSD fell lower over the last two days, and we can see it's stuck in a trading range (when price oscillates between two horizontal levels) between about 0.9450 resistance and 0.9330 support.
If the market moves down and retests 0.9330-0.9300 this week, we will watch for a pric/e-action buying opportunity there to trade back up toward resistance.
How Walmart Can Get the Well-Off Customers It Needs to Grow
NZDUSD -- Kiwi/dollar falling down toward key support area

The NZDUSD has been retracing lower over the last two weeks, as we can see in the chart below. There are some key support levels coming in close below, near 0.8500 and then a bit further down near 0.8400. If price moves down into these key support levels this week, we will watch the daily and four-hour chart time frames closely for price action buy signals.


Gold - Gold tests 50% level and support
The spot gold market recently completed a 50% retrace of its last major up move, which brought it down to support near $1,290/$1,285 area, as we can see in the chart below. Note, the market bounced up from this 50% level and key support near $1,285 on Friday.
If prices can hold above this support area this week, we could see price continue pushing higher in the coming days. But, if it moves back below $1,285, the door would be open for more losses.
Copyright 2014 -- LeanToTradeTheMarket.com
Read more about Nial Fuller, or follow him on Google + , Twitter or Facebook.
This article represents the opinion of a contributor and not necessarily that of TheStreet or its editorial staff.