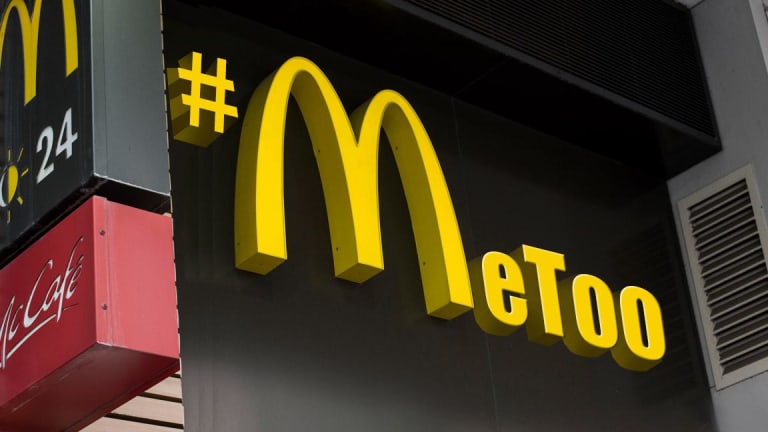 From Finance to Fast Food: Women are Dominating this Week
From finance to politics to putting an end to sexual harassment at work (again), women are dominating the news this week.
It's been a good week.
On Wednesday, May 23, Revlon Inc. (REV) - Get Report appointed its first female CEO in its 86-year history. Debra Perelman will take the reigns of the company that is majority-owned by her billionaire father, Ronald Perleman
On Tuesday, May 22, The New York Stock Exchange appointed Stacey Cunningham as its first female president in its 226-year history.
In Georgia, there was a tale of two Staceys as Stacey Abrams and Stacey Evans battled it out to see who would become the Democratic nominee for governor. Abrams, the former state House minority leader won, making history as the first black woman to win a gubernatorial primary in Georgia, and the first black woman to be a major party nominee for governor. 
In Kentucky, Amy McGrath, a former Marine pilot, took the cake against a well-known Democratic figure in Kentucky politics—Jim Gray, mayor of Lexington, KY. McGrath will go up against a Republican for Kentucky's 6th district congressional seat. 
And Gina Ortiz Jones won the Democratic primary in Texas. She will go up against a Republican in Texas' 23rd District.
McDonald's Corp. (MCD) - Get Report is having its #MeToo moment as workers across the U.S. speak out against the rampant sexual violence that occurs in the fast food giant's restaurants. The workers are being funded by the Time's Up movement, which is a legal defense fund that was started by Hollywood actresses after the Harvey Weinstein allegations.
On Monday, May 21, Gina Haspel was sworn in as the CIA's first female director. 
Need I remind you that it's only Wednesday?
From politics to finance, women are showing up in spaces that have been dominated largely by men.
And it's about time.
For more inspiring stories from the Women of Wall Street, watch these videos below: