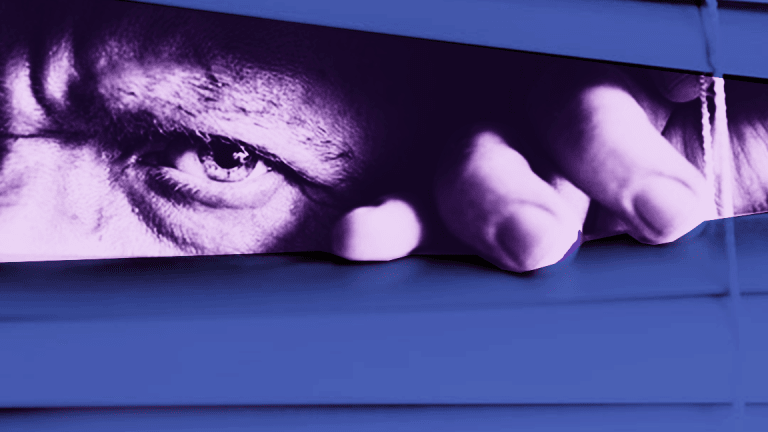 Wednesday Wrap-Up: Tripping Up Tesla
Here's what you're missing on TheStreet.
Happy hump day. 
We are so close to Friday, you can almost taste it. Just kidding -- but hey, it is on the horizon. 
It's been another busy news day with the ADP announcing 230,000 jobs in the financial sector in September and the Dow hitting (yet another) record high.
Here are the top stories on TheStreet.
Oh, Tesla
So, which do you want to hear most? The good or the bad?
Well, here's both:
Tesla (TSLA) - Get Tesla Inc Report has made a lot of headlines since early last week when the Securities and Exchange Commission announced that it was fining the automaker and its founder and CEO, Elon Musk.
Shares fluctuated Wednesday morning following yet another set of negative headlines surrounding the clean-energy carmaker, including revelations that Musk threatened to leave the group if he was forced to settle fraud charges with the SEC, reported TheStreet's Martin Baccardax. 
The New York Times reported Tuesday that Musk first told Tesla's board that he would resign his position if he was made to accept the SEC's Sept. 28 charge that his now infamous "take private" Tweet from Aug. 7 was fraudulent. However, in the wake of Tesla's 14% plunge the following day, and the more than $6 billion hived from the company's market value, Musk acquiesced to the SEC's demands and accepted a $20 million fine that was matched by an equal amount from Tesla itself.
Tesla did manage to capture some positive headline flow Tuesday when it said it produced 53,239 Model 3s over the third quarter, a substantial gain from 28,578 Model 3 output in the previous three months and within company forecasts of 50,000 to 55,000.
Model 3 production hit 5,300 in the last week of the quarter, the company said, while deliveries of 55,840 Model 3s were slightly below expectations of 56,000.
However, the group also warned the new tariffs on U.S. auto exports to China, which hit 40% over the summer amid the ongoing trade war between Washington and Beijing, would hammer sales in the world's biggest market for clean-energy vehicles.
The Tencent Showdown With Spotify
Though China's Tencent Music has naturally drawn comparisons to Spotify (SPOT) , which has a large presence in Europe, North America and Latin America, there are some pretty big differences between the two online music platforms.
And in many ways, the differences reflect favorably on Tencent Music -- perhaps enough so to ultimately give the company a post-IPO valuation that's above Spotify's current $32 billion market cap.
TheStreet's Eric Jhonsa broke down the two music streaming companies. 
In one obvious respect, Spotify's story is stronger than Tencent Music's: Whereas Tencent Music is focused on China, Spotify is targeting nearly every major internet market except for China, where its exposure largely consists of a 9% stake in Tencent Music. Revenue-wise, even after accounting for some differences in their business models, that spells a larger long-term addressable market.
Don't take my word for it, you really should go straight to the source. After all, Jhonsa knows his stuff. 
Endless Possibilities for IGC
The cannabis company, India Globalization Global, has come out of the gates strong. 
TheStreet contributor Stephen Guilfoyle wrestles with (IGC) - Get India Globalization Capital, Inc. Report . 
"I tried to short India Globalization Capital (IGC) Wednesday morning, as my Evel Knievel side started to show," wrote Guilfoyle."Guess what? Prohibited. Me? Where I house my accounts? No idea. Call and raise a stink? No, that would be stupid."
"Perhaps, this "not being able to short IGC" ends up being a lucky thing," je added. 
Last week IGC stock suddenly left the realm of the penny stock universe when the firm announced its intention to enter the CBD-infused energy drink market. At that point, Canaccord Genuity analyst Bobby Burleson indicated high expectation that revenues for such beverages should "expand meaningfully over the next several years." In fact, Burleson believes that retail demand should grow faster than for that of marijuana itself.
Oh boy, oh boy, sounds like IGC is entering the big leagues now. Probably time to check out what Guilfoyle has to say, hm?
Alright, that's it for Wednesday. Two more days to go until the weekend. We can do this!
Want to Buy $1 Worth of Stock for 90 Cents or Less? You can with certain "closed-end" mutual funds -- an often overlooked investment class. Click here to register for a free online video in which TheStreet's retirement expert Robert Powell and an all-star panel tell you all you need to know. URL = https://webinar.thestreet.com/20180917/index.html?signup=true/channel=edit