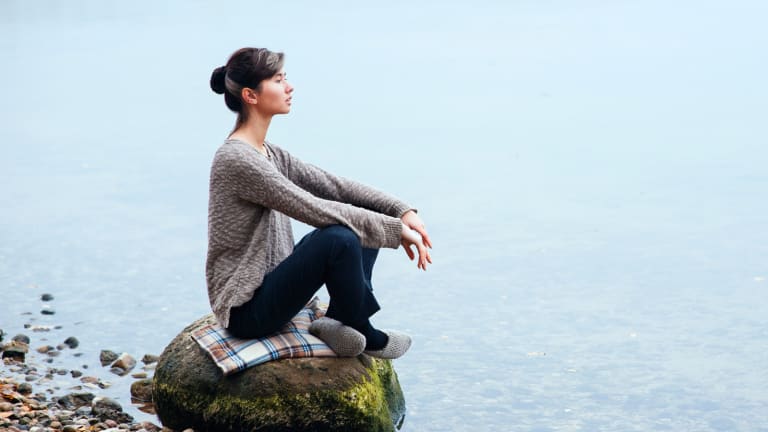 Wednesday Wrap-Up: The Cannabis Craze
Here's what you're missing on TheStreet.
Happy hump day.
Here's what you need to know on TheStreet on Wednesday, Sept. 5.
Are you ready to roll?
TheStreet's Tony Owusu reported on Citron Research when it took some shots at Tilray (TLRY) - Get Report via Twitter.
Tilray shares jumped 6.8% on Wednesday, Sept. 5, one session after the stock jumped 18% despite recent criticism from short-seller Citron Research.
Citron's social media team tweeted out Tuesday that Tilray is "by far" the "most expensive in the space."
In an interview last week, Citron head Andrew Left called the stock overvalued. In a subsequent tweet, Citron pointed out that Tilray is more expensive than fellow Canadian pot producer Canopy Growth Corp. (CGC) , despite the former not currently having a deal with a beverage maker.
JD.com CEO Takes Flight
JD.com (JD - Get Report) shares were marked sharply lower Wednesday amid reports that CEO Richard Liu, who was arrested and released last week in Minneapolis, faces an allegation of rape that could bring formal charges as early as Friday when a police investigation is complete.
TheStreet's Martin Baccardax reported, should Liu be asked to return to the United States from China to face charges, however, the impact of his absence from the online retailing giant would be severe, given that he owns around 15% of the group's outstanding stock and controls around 80% of its voting rights. His presence is also required at board meetings in order to sign-off on any major strategic initiatives.
Liu, 45, had been completing the final stages of an MBA program for international students at the University of Minnesota's Carlson School of Management when he was arrested late Saturday. The billionaire founder of JD.com was released without having to pay bail, according to police records, and left the U.S. shortly afterward. At present, there is no formal method of extradition between the U.S. and China that would compel him to return to face charges if they were ultimately brought by the states's District Attorney.
Can Tesla Keep Up?
Tesla (TSLA) - Get Report fell to around $280 in midday trading on Wednesday. 
After suspending coverage because Goldman Sachs was going to advise on the go-private deal, analyst David Tamberrino resumed his coverage of Tesla this week. He slapped a $210 price target and sell rating on the automaker, with one of his arguments being an increase in competition, TheStreet's Bret Kenwell reported. 
That may have shot an arrow of worry through the bulls' thesis, given that Mercedes (an extension of Daimler (DDAIF) unveiled the EQC all-electric SUV on the same day.
The intro shouldn't come as a surprise, particularly as Mercedes has said it plans to introduce 10 all-electric models globally by 2022, while adding electric and/or hybrid options for vehicles in its current lineup. Even between Mercedes and Tesla, that could evolve into a tough matchup for the latter, but throw in General Motors (GM - Get Report), which plans to have 13 all-electric offerings by 2023, and the race gets even tighter.
Don't forget Porsche, which plans to introduce the very sexy Taycan in late-2019. Porsche, part of Volkswagen (VLKAY) , could be just one of the latter's brands to offer electric models in a few years. Bentley is already offering its vehicles with hybrid options and is a leader in the electrification of super high-end vehicles. Audi will not be far behind, with the e-Tron slated for an early 2019 debut. Jaguar, an extension of Tata Motors, has the I-Pace coming out soon, too.
Sounds like Tesla has some tough competition. 
That's it for today, folks. Stick with TheStreet through the rest of the week.