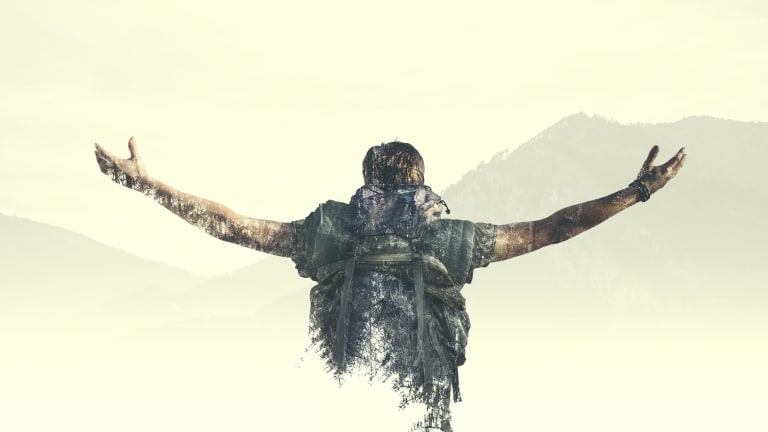 This Stock Market Phenomenon Could Trigger Trading Hell on Monday: Market Recon
Many types of funds have a mandated balance between debt and equity that must be adjusted.
"The world may end up under a Sword of Damocles on a tightrope over the abyss." -- Andrei A. Gromyko
Balancing Act
The 10-year Treasury Note opened July at a yield of 2.348%. This morning that note yields 2.293%. Treasuries have put in gains for the month, but not like stocks. The S&P 500 has gained 2% month to date, while the tech-laden Nasdaq Composite has absolutely run with the bulls. That index, with one trading session left in the month, closed out Friday's session sporting an increase of 3.8% for July. The small-caps? A tougher road to travel, of course, but still gaining an approximate 1% for the month. What does it all mean when equities outperform debt securities to such a degree over the course of a month? Well, many types of funds, particularly pension funds, have a mandated balance between debt and equity investment that must be adjusted every month or quarter. That depends on the rules that said fund has laid out for itself. It also means that the broader markets may have to swim upstream today in order to hold the early gains sported this morning by equity index futures markets.
I have seen several estimates for equity outflows going into month's end. There seems to be no consensus on an aggregate dollar amount. Major investment banks that I have looked at suggest outflows of anywhere between $5 billion and $17 billion from equities and into, for the most part ... fixed income. Now, these funds generally do not have to wait until the last day to get started on these moves, so the ones facing the harshest rebalancing act may have gotten started last week. There has been no fire sale, but there has been some weakness in the tech sector, as well as materials and health care. This would suggest organized profit taking, which does make some sense. The question for us today will be just how much pressure will be placed upon the market broadly, and these sectors specifically, this afternoon? Will that "artificial" supply develop into a trading opportunity?
P.S. How much does a North Korea with the ability to strike inland U.S. cities change things? Got gold?
Tis' the Season
Earnings! The second quarter is running even hotter than expected. More than half of the S&P 500 has now reported quarterly numbers. The beat rate is running at 72.3% for actual earnings per share versus expectations. Earnings growth? Hot. Cruising at a growth rate of 10.3%. The pre-season consensus hovered around 9.5%, and many analysts are now ratcheting up their expectations to something closer to 11%. Revenue? Broadly positive. Growth there is coming in at 5% versus a consensus view of 4.6%.
What gives? Well, gang, a weaker U.S. dollar doesn't hurt, especially when external economies seem to be stabilizing and doing a lot better across Europe and Asia. On top of that, borrowing costs have remained low, as has overhead, due to a lack of significant wage growth and capital spending. You will notice the underperformance of both the transports, and the small-caps versus the large multinational firms. That's no coincidence. GDP growth does appear to be getting back on track after a rough first quarter. (We say that every year). Personal consumption may be climbing out of its hole. Much work still needs to be done within this domestic economy. Much tougher comparisons face corporate performance going into the second half of the year. That softer U.S. dollar is going to be a significant tailwind, just when it is needed most.
The Obvious
Anyone else notice the news posted by the International Monetary Fund (IMF) on Friday? In the Fund's never ending attempt to warn the world of developments that everyone else has long been well aware of, and already started reacting to, the IMF warned that trade imbalances risk undermining global economic growth. Yes, somebody actually draws a salary to warn us of something that has been an economic reality since I was a toddler.
The IMF warns that large current account imbalances are the force behind rising protectionist policies across the globe. Really? You don't say? Protectionist policies should be avoided, they say. Perhaps then, we should just ask nicely. They point to the risk of a trade war between the U.S. and China, as if we're not going to need them to buy our debt, and they're not going to need us to buy their stuff. It's a symbiotic relationship. Of course, both sides will threaten a trade war, and there may be some actions taken. All-out trade war? Not likely, says this guy.
The bottom line is that this is an ongoing situation that appears to have no end in sight. Tariffs are the result of trade imbalances that themselves are an extension of currency wars. Currency wars started years, even decades ago. Haruhiko Kuroda knows full well that he's involved in a currency war. So does Janet Yellen. That's why she uses all of the finesse that she can muster as she tries to normalize policy. For now, Mario Draghi appears to me to be the one who might not find a chair when the music stops. Maestro?
TheStreet's BIGGEST Story of the Morning
By: Annie Palmer
Just when it seemed that Snap Inc.'s (SNAP) - Get Snap, Inc. Class A Report wild post-IPO ride couldn't get any worse, Wall Street is bracing for another big move in the shares beginning on Monday.
That's when the Snapchat parent company's 150-day lockup period expires and up to 400 million shares are eligible flood the market, which is expected to put the stock under pressure (Snap's current float is 188 million shares). Those 400 million shares are primarily owned by early investors and insiders such as CEO Evan Spiegel and CTO Bobby Murphy, as well as venture capital firms Lightspeed Venture Partners and Benchmark Capital, among others. Snap has another lock-up period set to expire at the end of August, when as many as 800 million shares owned by employees, directors and other parties are eligible to be sold.
Lockup periods are a standard part of the initial public offering process, with most ending after 180 days, although they can last anywhere from 90 days to more than a year. Once the lockup expires, company insiders who bought into the stock early (usually at a discount to the IPO price) are allowed to sell their shares. A lockup period exists to prevent a flood of shares from hitting the market right after an IPO, as well as to support the price of a stock, reducing volatility.
While much of Wall Street agrees that the lock-up expiration is a short-term concern, the potential stock move is hardly welcome news given Snap's recent plunges. The stock has fallen nearly 23% over the month of July (drifting below its $17 IPO price for the first time), and is down 44% since Snap's IPO in March. On Friday, shares of Snap fell 1.4% to $13.81, close to an all-time low.
Read full story here.
Macro
09:45 - Chicago PMI (July):Expecting 61.4, June 65.7. This data-point has become the Wild West in the world of economic numbers. Consensus expectations usually have very little to do with outcome, meaning that nobody really has a handle on the state of business conditions in the Chicago region. How interesting is that. June was a stronger month than expected. How will July play out? Spin the wheel. Everyone leaves with a prize. Oh, by the way, the markets don't care about this one like they used to.
10:00 - Pending Home Sales (June):Expecting 0.9%, May -0.8% m/m. Expectations are for growth in this space after three consecutive months of contraction. If realized, this would bode well for existing home sales, which have stagnated somewhat over the last year and a half, albeit at a decent level.
10:30 - Dallas Fed Manufacturing Index (July):Expecting 14.1, June 15.0. Dallas looks to complete the sweep today and put all five of the major regional Fed district manufacturing surveys into a state of headline expansion for the second month in a row since New York fell out of bed in May. The truth is that all five of these districts have reported headline level expansion in seven of the last eight months.
Sarge's Trading Levels
These are my levels to watch today for where I think that the S&P 500, and the Russell 2000 might either pause or turn.
SPX: 2492, 2483, 2475, 2466, 2459, 2449
RUT: 1446, 1439, 1433, 1426, 1418, 1407
Today's Earnings Highlights (Consensus EPS Expectations)
Before the Open: (DAN) - Get Dana Incorporated Report ($0.51), (DO) - Get Diamond Offshore Drilling, Inc. Report ($0.24), (L) - Get Loews Corporation Report ($0.71), (ROP) - Get Roper Technologies, Inc. Report ($2.22), (SERV) - Get ServiceMaster Global Holdings, Inc. Report ($0.68)
After the Close: (HLS) ($0.68), (OI) - Get O-I Glass Inc Report ($0.67), (P) (-$0.24)
Get Morning Recon delivered directly to your inbox each market day. Click here to sign up for e-mail delivery of Stephen "Sarge" Guilfoyle's Morning Recon, Jim Cramer's Daily Booyah! or other great free newsletters from TheStreet.
More of What's Trending on TheStreet:
At the time of publication, Stephen Guilfoyle had no positions in the stocks mentioned.