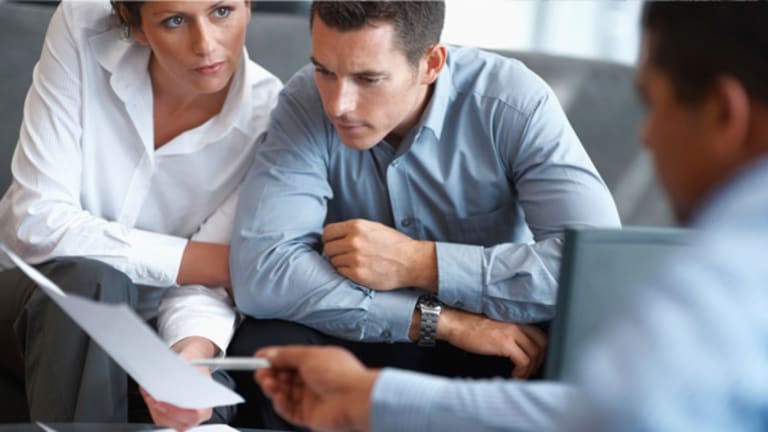 Washington's Hypocrisy: Firing Line
The Obama administration and Congress need to be more in tune to the mindset of their constituents.
WASHINGTON (
) -- Just when we think the hypocrisy in Washington can't get any worse, we're proven wrong. Again. One of the worst traits a leader can possess is the "do- as-I- say, not-as-I-do" mindset.
Last month, I discussed in an
the battle in Congress over additional funding for the F-22 Raptor. The Raptor is a fifth- generation, state-of -the art fighter/attack aircraft that will give the US air superiority for years to come.
Congress and the administration succeeded in killing the additional funding. It should be noted that Secretary of Defense Robert Gates opposed the additional funding as well, although many current and former high ranking Air Force officials strongly supported the program. Former Air Force Chief of Staff Gen. Merrill McPeak wrote an
in the
Wall Street Journal
last week criticizing the decision.
Congress recently doubled the amount requested by the Pentagon in the 2010 defense appropriations bill to purchase executive jets that are used for special transport missions. The Pentagon originally requested $220 million to purchase three
Boeing
(BA) - Get Boeing Company Report
C-40 aircraft, the military version of the 737, and one C-37, the military version of the Gulfstream V. Gulfstream is owned by
General Dynamics
(GD) - Get General Dynamics Corporation Report
. The mission of the aircraft, flown by the 89th Airlift Wing, is to "transport our nation's senior civilian and military leaders to locations around the globe...during peace, crisis, and conflict... and providing combat ready forces to theater combatant commanders."
Buried deep in the massive defense bill was a line of funding for eight additional VIP aircraft costing $550 million. This is the same Congress that excoriated the CEOs of General Motors,
Ford
(F) - Get Ford Motor Company Report
, and Chrysler for flying to Washington on their corporate jets to seek bailout money for their companies.
At a time of unprecedented deficits, rising unemployment, and rampant government spending, this was a perfect example of our leaders failing to set the example. A good leader knows that in order to inspire and lead they must know and understand what motivates their followers and what is important to them. Leaders who are tone deaf to these issues will find their ability to execute severely hampered. As Washington seeks more money from taxpayers, this was a classic failure of leadership.
As a Navy officer, my sailors and Marines came first. My primary concern was to ensure any issue that impacted their morale and ability to perform the mission was dealt with and resolved. They had a bed to sleep in, the chow was good, and they were getting paid. My issues were secondary. If they were going without, I was going without. The morale of my troops was paramount; otherwise we would not be able to execute our objective and my ability to lead would've been impacted.
I'd rather my congresswoman fly coach in order to purchase a couple more F-22s or increase the re-enlistment bonus for our special forces. But apparently some leaders in Washington are more concerned about the speaker of the house flying in "Air Pork One" back to San Francisco than the American people and our nation's defense. The administration and Congress removed the request for additional funds this week after the media shined a light on the issue.
Businesses have shareholders. If you don't think the CEO should fly in a corporate jet and that the money should be used elsewhere, speak up or sell your stock. Shareholders have the ability to act and so do voters. If Washington were an exchange I'd be a seller of congress and I'd be buying the Nov 2010 puts.
Firing line: As a leader, you can hold your employees only as accountable as you hold yourself. "Do I say, not as I do" is the philosophy of a poor leader soon to be out of business or leading a business of folks who will "do as you do, not as you say."
-- Written by Matthew Buckley in Chicago
Matthew "Whiz" Buckley is the Managing Partner of
, a business-consulting firm specializing in leadership development, risk management, and strategic planning for Fortune 500 companies and related organizations. Whiz flew the F-18 Hornet for the U.S. Navy. He's a graduate of TOPGUN, has close to 400 carrier landings, and flew 44 combat sorties over Iraq. He transitioned to the business world after he was scheduled to fly his first flight as an airline pilot on 9/11. Instead, he ended up flying combat air patrol over the U.S. He rose rapidly though corporate America, starting as Managing Director of Strategy at a Wall Street firm, to CEO of a financial media company. He is an internationally recognized speaker and combined his unprecedented experiences in the military and corporate America in the writing of From Sea Level to C Level.