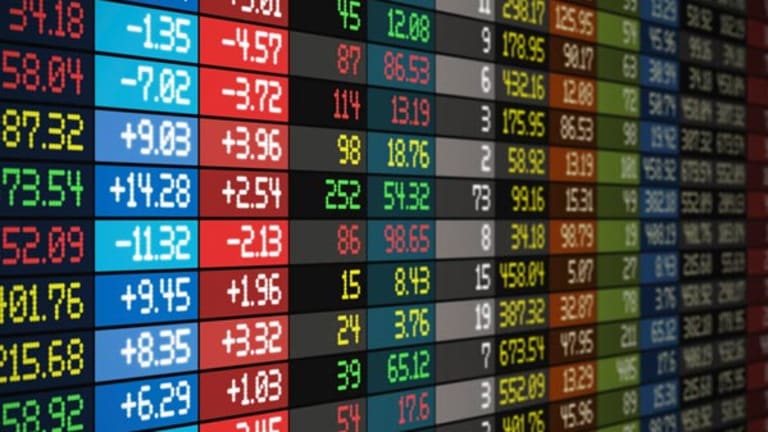 Warren Buffett Should Love Spirit Airlines!
Spirit Airlines does poorly in customer satisfaction surveys, but its stock has richly rewarded its shareholders.
Spirit Airlines does poorly in customer satisfaction surveys, but its stock has richly rewarded its shareholders.
NEW YORK (TheStreet) -- Spirit Airlines (SAVE) - Get Report could be the most hated passenger air carrier in the United States.
It always fares poorly in customer satisfaction surveys.  When "I hate Spirit Airlines" is Googled with no quotes, there are 821,000 entries returned in 0.30 of a second. There is even a "Boycott Spirit Airlines" Facebook page for the haters (with over 36,000 "likes" -- how ironic). But if anyone should love Spirit Airlines as an investment, it is Warren Buffett.
There are many reasons why "The Oracle of Omaha" should be showing Spirit Airlines the love. Spirit has all the attributes that Buffett finds appealing for an investment. 
Warren Buffett favors the best-performing company in a sector, which has great management. Spirit Airlines has a profit margin is 9.80%, compared to the industry average of 0.03%. Southwest Airlines (LUV) - Get Report, considered to be well managed, has a profit margin of 3.60%. US Airways Group  (LCC) , which Buffett did invest in and lost heavily, has a profit margin of 4.10%. The world's largest carrier, United Continental  (UAL) - Get Report, is losing money with a negative 0.50% profit margin.
Not having any debt should help Spirit Airlines maintain that superior profit margin.
The industry average is a debt-to-equity ratio of 3.41 with United Continental at 6.98, U.S. Airways having one of 3.93 and 0.45 for Southwest Airlines.
Buffett avoids debt, once noting in a shareholders letter that, "Good business or investment decisions will eventually produce quite satisfactory economic results, with no aid from leverage. It seems to us both foolish and improper to risk what is important (including, necessarily, the welfare of innocent bystanders such as policyholders and employees) for some extra returns that are relatively unimportant."
What Buffett does seek in a company is an economic moat, as he stated in a letter to shareholders long ago: "A truly great business must have an enduring 'moat' that protects excellent returns on invested capital. The dynamics of capitalism guarantee that competitors will repeatedly assault any business 'castle' that is earning high returns."
Spirit's unique position as the dominant deep-discount carrier results in the economic moat that Buffett seeks. If the economy improves, Spirit Airlines will benefit from more flying and more expensive tickets.
Should the economy sputter, the cheap airfares of Spirit Airlines serves as its economic moat. As CEO Ben Baldanza stated in a CBS "Morning News" interview earlier this year, "What we say is what we care about is what our customers care about, which is price... but the total price that customers pay on Spirit Airlines is less than they pay on anyone else and that's why they love us." 
In its "protecting excellent returns on invested capital," Spirit Airlines has a return-on-assets of 13.60%.The industry average is 2.50%. It is twice that at 5% for US Airways (whose merger with American was just approved). Southwest Airlines has a return-on-assets of 3.20%. For United Continental, it is a negative 0.50%.
Buffett was burned by his investment in US Airways Group, losing heavily, and writing about the experience in a shareholder letter, "USAir's revenues would increasingly feel the effects of an unregulated, fiercely competitive market, whereas its cost structure was a holdover from the days when regulation protected profits. These costs, if left unchecked, portended disaster, however reassuring the airline's past record might be."
It is exactly the opposite for Spirit Airlines.
Its cost structure is the best in the industry, as shown by the highest profit margin, the lowest debt, and the best return-on-assets. According to Baldanza in a television interview, "We're number-one in margin performance for our investors. We're growing faster than any other airline in the U.S., so we're employing more people. We're the lowest fare in the industry, so we're number-one in the things that matter most to our employees, our customers and our shareholders."
Over the last year of market action, Spirit Airlines has soared by nearly 160%. Owning Spirit Airlines stock over that period would have done much to ease the pain of Buffett's losses from US Airways. He should have bought a stake in it, if he already hasn't.
At the time of publication the author held no positions in any of the stocks mentioned.
This article is commentary by an independent contributor, separate from TheStreet's regular news coverage.
Jonathan Yates is a financial writer who has had thousands of articles appear in periodicals and Web sites such as TheStreet, Newsweek, The Washington Post and many others. He has degrees from Harvard University, Georgetown University Law Center and The Johns Hopkins University.