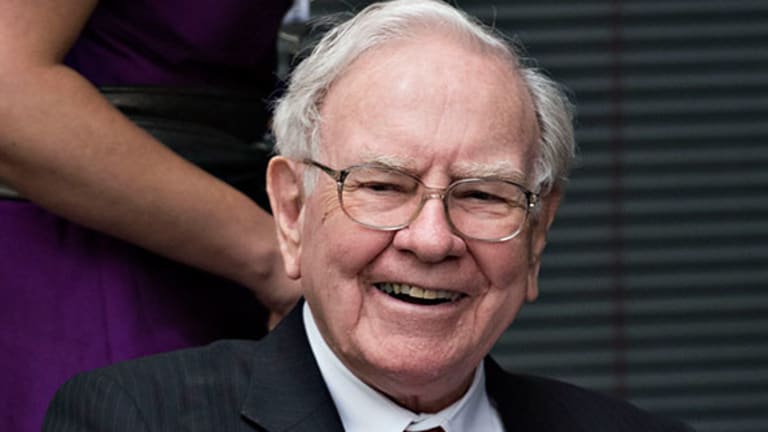 Publish date:
Warren Buffett Is Bullish on America -- and You Should Be, Too
Warren E. Buffett makes the case for optimism about the United States in his annual letter to shareholders.
Warren E. Buffett makes the case for optimism about the United States in his annual letter to shareholders.
As a longtime Berkshire Hathaway (BRK.A) - Get Report shareholder and Omaha, Neb., native, I have always enjoyed reading Warren E. Buffett's annual letter to shareholders.
The combination of wit and wisdom is unparalleled in the economic arena. This year, the Oracle of Omaha delivered a message that should serve to buoy investors who are trying to figure out if betting on American industry is a sound wager.
This year's installment arrived on the web at just the right time, amid a political season in which nearly every candidate is trying to convince us that we are heading down the wrong path and that our very way of life is being threatened, unless, of course, we vote for them. Buffett's letter reminded us how fortunate we all are to have been born in this country at this particular time in history.
He pointed out that U.S. per-capita income has increased in real terms, not nominal terms, by a factor of six times since 1933.
Our annual real gross domestic product growth rate may only be 2%, but our population growth is just 0.8%. And, the demographic data show that we are living longer and healthier lives than past generations, primarily due to health care that is more widely available to citizens.
Buffett has often referred to his fortune of birth as "winning the ovarian lottery."
When judged against all seven billion-plus people on the planet, a high proportion of citizens in the United States comprise that illusive "1%," and they aren't all hedge fund managers and Wall Street titans, as some would have you believe. The ovarian lottery has a high proportion of winners in the United States.
The intensity of the rhetoric of what is wrong with America will rise around Super Tuesday this week and will continue to intensify near the November election. Buffett's message is that we don't need to make America great again because it still is pretty great.
Thanks, Warren. See you in April.
This article is commentary by an independent contributor. At the time of publication, the author held positions in Berkshire Hathaway.

Robert R. Johnson is president and chief executive of the American College of Financial Services.