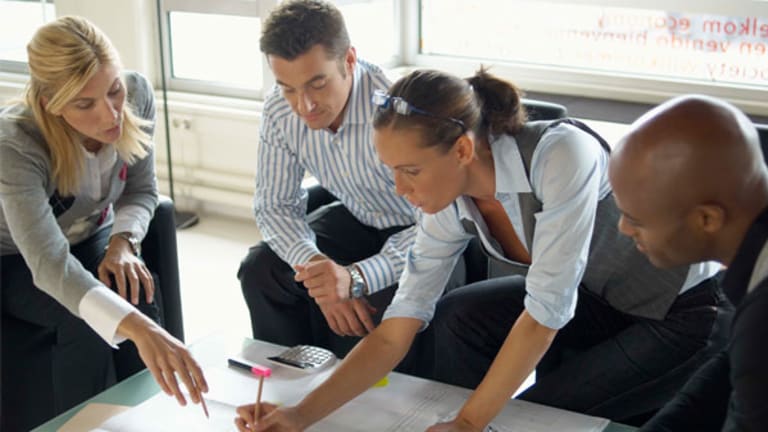 Warren Buffett Is a Hypocrite
Warren Buffett's about-face on derivatives smacks of a rich, spoiled brat, not the sage, sensible investor the market adores.
OMAHA, Neb. (
) --
is a hypocrite.
For at least eight years, the Oracle of Omaha had been grousing about the derivatives business: In
2002, he made the famous assertion that derivatives are "financial weapons of mass destruction"; in
2003, he called derivatives "unattractive" and moaned about related losses; in
2004, he compared the derivatives market to hell; in
2005, he mocked the way contracts are structured and compared the dangers of derivatives trading to Hurricane Katrina.
In
2006 and
2007 , Buffett's tone softened a bit, if only because
Berkshire Hathaway
( BRK-A) had almost entirely wound down a derivatives business it took on when acquiring Gen Re. He breathed a sigh of relief on that front, and assured investors that all remaining derivatives contracts that Berkshire held were personally managed by Buffett himself and contained "
no
counterparty risk."
He provided perhaps the most stunning rebuke of derivatives and their supporters in 2008. He began by simply stating: "Derivatives are dangerous," but went on to compare them to contracting a venereal disease with a philandering sexual partner.
"It's not just whom you sleep with, but also whom they are sleeping with," Buffett warned.
But in 2010, Buffett is lobbying hard against any attempt to rein in the "dangerous" and unregulated derivatives market. He would like a pass on any rule that would require broker-dealers to clear such deals in an open market, or post higher capital to cover related losses. It's not that Buffett doesn't necessarily support the broader measures. He just thinks Berkshire shouldn't be required to pay up for contracts it already brokered.
His argument -- or his campaign donations -- was apparently so convincing that the senator from his home state of Nebraska, Ben Nelson, was the only Democrat to join Republicans to help block debate on financial-reform legislation. Nelson also succeeded in getting the Agriculture Committee to exclude existing contracts from the derivatives bill it approved.
At Berkshire's annual shareholder meeting over the weekend, Buffett also issued a muscular defense of
Goldman Sachs
(GS) - Get Goldman Sachs Group, Inc. (GS) Report
and its CEO Lloyd Blankfein. It's ironic because the firm is facing fraud charges from the SEC, and a reported Justice Department investigation of criminal wrongdoing for structuring just the type of derivative contracts that gave a lot of investors metaphorical genital warts. One wonders whether Buffett would be so supportive of Goldman and its behavior if he didn't hold a $5 billion preferred stake in the firm.
To continue the Oracle's own metaphor, it appears that Buffett has been having unprotected sex - and doesn't want to stop.
No one doubts Buffett's ability to invest wisely. His hand-picked, self-structured and closely monitored derivatives contracts have been "significantly" profitable, according to last year's annual report. He expects them to continue to earn money over the life of the contracts, though he acknowledges the potential for "wild swings" on a short-term basis.
Nonetheless, Buffett's self-serving actions and blatant hypocrisy are disappointing. It tarnishes his reputation as a sagacious philanthropist -- albeit a capitalist one -- who supports sensible measures for ordinary investors. Buffett's annual letters read like guides for the Average Joe investor, but his recent actions smack of a wealthy, spoiled brat: It's okay to hammer everyone else with reforms that will help the system; just don't hammer Berkshire.
"We are delighted that we hold the derivatives contracts that we do," Buffett said in his 2009 letter to Berkshire investors. "To date we have significantly profited from the float they provide. We expect also to earn further investment income over the life of our contracts."
Indeed he does. The rest of the market be damned.
-- Written by Lauren Tara LaCapra in New York
.