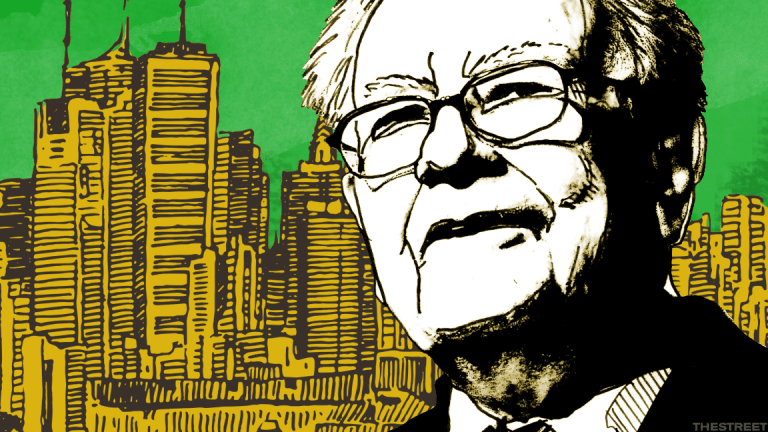 Warren Buffett's Favorite Investment Advice Is Ideal Right Now
With the stock market in a bit of turmoil, it pays to listen to the historical advice of Warren Buffett.
If you respect the investing legend that is Warren Buffett, then you bought stocks hand over fist on Monday's market beat-down. 
"Be fearful when others are greedy, and greedy when others are fearful" is among the Oracle of Omaha's most legendary investing mantras. And the data shows that it's not a bunch of BS meant to drive internet buzz. 
Historically, a spike in market volatility is a bullish sign looking ahead points out UBS Wealth Management chief strategist Jeremy Zirin.
"Since 1990, a VIX [key volatility index] reading above 28.6 (the 90th percentile) is associated with an average forward 12-month return of 19% with an 87% probability of stocks rising over the 12-month period," Zirin says. "Stocks rise by an average of 18% over the next twelve months after back-to-back days of declines of more than 2%."
Zirin concludes, "Remain calm and perhaps use the market volatility to accelerate any planned dollar cost averaging programs."
Warren Buffett would be proud.
Don't want to listen to Warren Buffett during this market mayhem? Then listen to TheStreet's top minds below.