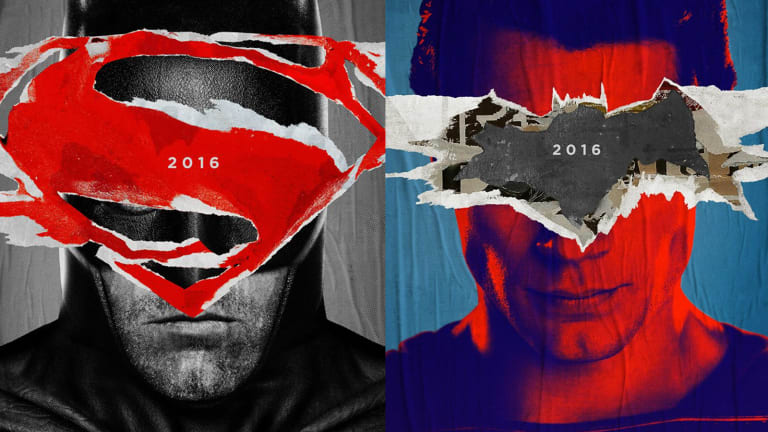 Warner Bros.' Batman v. Superman Is Headed to Comic-Con
While Disney and Comcast's Universal prepare to fight for box-office supremacy this year, Warner Bros. heads to Comic-Con this week with designs on a big 2016.
LOS ANGELES (TheStreet) -- Stuck in third place at the box office this year, Warner Bros. will be at this week's Comic-Con International convention for a publicity push for what could be a record 2016 on the back of DC Comics superhero film Batman v. Superman: Dawn of Justice.
The Time Warner (TWX) -owned studio, which has yet to have a runaway hit at the box office so far this summer, will also use the annual fan gathering in San Diego to squeeze out some extra juice from its upcoming slate after comedy sequel Magic Mike XXL underwhelmed during the July 4th holiday weekend.
"An event like Comic-Con is so very crucial because every little bit of early publicity you generate means so much more than it used to," said Phil Contrino, chief analyst at Boxoffice.com. "You can have a movie live or die based on a sneak peek or an initial trailer."
The studio's top promotional panel at Comic-Con on Saturday will include the Batman v. Superman cast, including stars Ben Affleck and Henry Cavill, and director Zack Snyder.
Comic-Con, which was originally a convention for comic books and popular culture, has become a key date on the film calendar with the rise of superhero movies and social media.
"Comic-Con provides us a fantastic opportunity to interact with the fans, and this year, as with every year, our aim is to surpass their expectations," Sue Kroll, Warner Bros.' president of marketing and international distribution, said in a statement ahead of the convention, which is scheduled to take place Thursday through Sunday.
Studios like to use Comic-Con as a way to test future films with surprise clips. 
Warner Bros. is poised to finish third for a second consecutive year at the domestic box office, where studios are able to collect higher margins on ticket sales. Any chance to make up ground against Comcast's (CMCSA) - Get Comcast Corporation Class A Report Universal Studios and Disney (DIS) - Get Walt Disney Company Report took a blow this past weekend when R-rated Magic Mike XXL struggled with an estimated $27 million in box-office receipts since its release last Wednesday, which would be below the $45 million to $48 million box-office watchers had expected the movie to gross.
But 2015, pegged by many to be a record box office year, has not been a free fall for Warner Bros. The studio still has taken in more than $1 billion domestically halfway through the year, according to Boxofficemojo.com, and Clint Eastwood's mid-budget juggernaut American Sniper grossed almost all of its $350 million North American ticket sales since Jan. 1.
Warner Bros., which was last the top-grossing Hollywood studio in 2013's record year, is in the midst of restocking its slate, Contrino said.
"When you analyze the strength of specific studios, some studios have really great years when their most valuable properties cycle through and then they have an off year," the analyst said. "Warner Bros. is in something of a slower year."
Aside from American Sniper, the studio's biggest films have been disaster film San Andreas ($447 million globally) and action-adventure reboot Mad Max: Fury Road ($358 million globally).
"They're also building new properties this year, which is really important," Contrino said. "Mad Max is a franchise it'll have going for it, and it's crucial to do that some years in the same way a sports team goes through a rebuilding year."
In February, Warner Bros. suffered notable flop Jupiter Ascending, which sold only $181.9 million in tickets worldwide on a reported budget ranging from $176 million to $210 million.
Warner Bros. will also use Comic-Con to squeeze as much promotion as it can for its remaining 2015 slate. The studio has panels set for The Man from U.N.C.L.E., an action-adventure from director Guy Ritchie, and big-budget Peter Pan tale Pan.
Nevertheless, the key is 2016 when Warner Bros. has large bets on several films, including Tarzan, King Arthur, Kevin Hart comedy Central Intelligence, Harry Potter spinoff Fantastic Beasts and Where to Find Them and Suicide Squad, the third of more than a dozen DC Comics films the studio says it will eventually produce. The studio will be gunning for its 2009 domestic box-office record of $2.1 billion, which was boosted by Harry Potter and the Half-Blood Prince, comedy The Hangover and family drama The Blind Side.
Wall Street will also be looking to find more value in Time Warner's film business. Warner Bros. was boosted last quarter by its TV unit and American Sniper, but operating income was hurt by higher film and advertising costs, the company said.
Shares of Time Warner were down 65 cents on Monday to $87.84, trimming their 2015 advance to 0.6%. The benchmark S&P 500 has gained 0.3% so far this year.
This article is commentary by an independent contributor. At the time of publication, the author held no positions in the stocks mentioned.