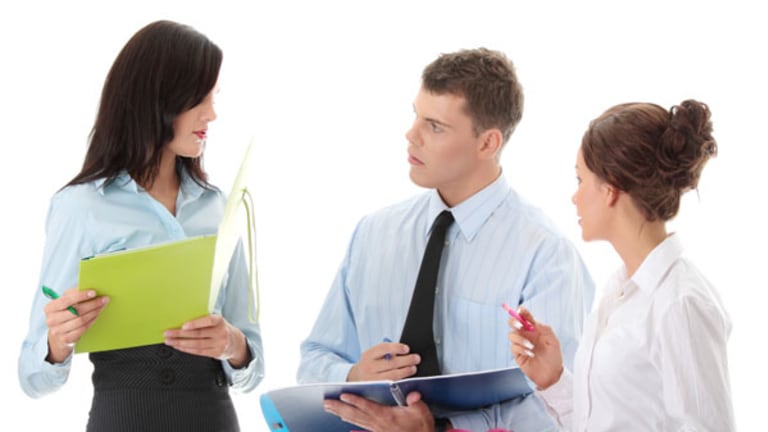 Warm Weather Helps Lowe's & Home Depot Sales
Marek Fuchs, senior contributing analyst at TheStreet, talks weather and Lowe's.
NEW YORK (TheStreet) -- Companies are quick to claim weather as an excuse for all manner of financial trial and suffering, but they are slow to credit it for good fortune. That's because weather is fleeting. Today's warmth is tomorrow's rain. Weather induced good times won't necessarily last.That's why it's doubly important for the media to recognize when weather has played a role in good earnings.
In the joint case of Lowe's and Home Depot, a sunny and warm winter in many regions boosted earnings considerably. A bit of improvement in the housing market played a role too, but homeowners had the opportunity to do more improvement projects, with the weather cooperative and a bit of extra cash saved from those lower home heating bills.
To some in the business media, this factor was all defining. To others--regrettably-- it did not even merit a mention. Reuters got it right in a headline: "Like Home Depot, Lowe's gains from warm winter."
Right away, they zeroed in on the central issue: "The results echoed those from larger rival
Home Depot
(HD) - Get Home Depot, Inc. Report
, which also reported stellar sales due to strong demand for everything from paint to concrete in the unseasonably warm quarter."
Forbes mentions Home Depot, but no collective link with the warm weather. In fact, Forbes did not mention weather, warm or otherwise. Ditto for Zacks, which manages to bridge the subjects of the global economy, reformatted stores and even a new advertising tag line.
But not word one on the warmer weather. Regrettable.
At the time of publication, Fuchs had no positions in any of the stocks mentioned in this column.
Marek Fuchs was a stockbroker for Shearson Lehman Brothers and a money manager before becoming a journalist who wrote The New York Times' "County Lines" column for six years. He also did back-up beat coverage of The New York Knicks for the paper's Sports section for two seasons and covered other professional and collegiate sports. He has contributed frequently to many of the Times' other sections, including National, Metro, Escapes, Style, Real Estate, Arts & Leisure, Travel, Money & Business, Circuits and the Op-Ed Page.
For his "Business Press Maven" column on how business and finance are covered by the media, Fuchs was named best business journalist critic in the nation by the Talking Biz website at The University of North Carolina School of Journalism and Mass Communication. Fuchs is a frequent speaker on the business media, in venues ranging from National Public Radio to the annual conference of the Society of American Business Editors and Writers.
Fuchs appreciates your feedback;
to send him an email.