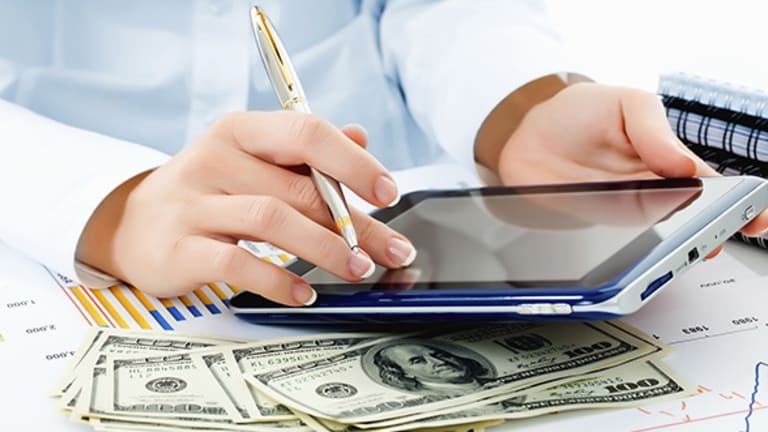 Want to Invest in the Next Facebook Before It Goes Public? Soon You Can
Crowdfunding now extends from charitable and artistic endeavors to providing equity capital for growth companies. Is this for your portfolio?
By January 2016, you'll be able to invest in start-up companies even if you don't have a lot of money to invest.
Earlier this month, the SEC adopted new rules allowing Internet-based equity crowdfunding as a way for companies to raise funding from would-be individual investors to support the companies' growth. The move was required by the 2012 Jumpstart Our Business Startups Act ("JOBS"). They will take effect in six months. 
At that point, individuals with annual income or net worth of less than $100,000 can invest in small-company equity offerings up to a maximum of 5% of their yearly income or net worth (or $2,000 if that is greater). Those with higher incomes can invest up to 10%, but an individual is restricted from investing any more than $100,000 in all offerings during a 12-month period. Various restrictions also apply on the companies making the equity offering.
Previously, participation in an equity crowdfunding program was generally limited to "accredited investors." These are individuals with income of more than $200,000 per year, or a joint income of $300,000 in each of the last two years. In addition, the prospective investor must have a net worth exceeding $1 million excluding the value of one's primary residence. Other restrictions also applied.
The inclusion of individual non-accredited investors likely means expanded access to equity funding for companies. Under the former rules, equity crowdfunding collected only $300 million in 2014. By comparison, angel investing was estimated to be $24 billion in 2014. Total venture capital funding accounted for $66 billion in the same year. A more relevant comparison, however, would be first-time venture capital funding for early-stage companies. This funding totaled $7 billion in 2014, significantly less than equity crowdfunding and a better apples-to-apples comparison. Reliable estimates for 2015 and beyond are unavailable at press time.
Clearly, equity crowdfunding has a long way to go to catch up to other funding sources. It is safe to say, however, that crowdfunding will play an increasing role in funding early-stage companies. But, despite the new SEC rules, the evolution of regulatory oversight remains unclear. Given the the JOBS act originally emerged in 2012, and the new SEC rules were finalized just earlier this month, regulators have been slow to react. Industry players attribute the delay as indicative of latent concern among regulators for the individual equity crowdfunding investor.
"It's a matter of 'when' -- not 'if' -- individual investors will be harmed by losses associated with unsuccessful crowdfunding. How regulators will respond to the resulting outcry remains to be seen," said Brian Dunn, CEO of broker-dealer Growth Capital Services.
While these new rules have the potential of creating an alternative way to finance small, start-up, or community-driven businesses, it's likely they will increase the total market amount of funding rather than replacing or reducing more established ways to raise capital. Although this may be the objective of legislators, the prospective success of individual investors and the resulting reaction of regulators is yet to come.
Brooks Crankshaw is the Founder and Managing Director of Highland Ridge Capital, an investment banking firm experienced in capital raise and ownership transition transactions for growth companies. Visit www.HighlandRidge.Capital. Securities issued through Growth Capital Services, Inc., member FINRA/SIPC, 582 Market Street, Suite 300, San Francisco CA 94104.