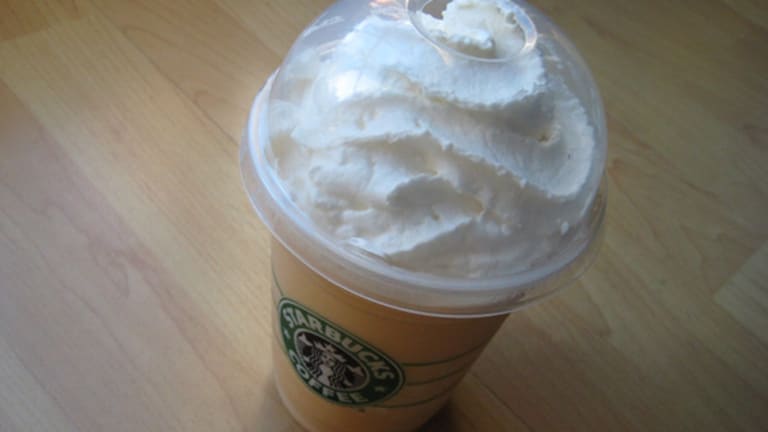 Want Dividend Growth? Look No Further Than These 3 Global Brands
Check out Nasdaq Inc., Home Depot and Starbucks for superior dividend growth.
Dividends matter, and dividend growth matters even more.
Over the past few years, dividend growth has been a major theme for investors and a significant amount of assets have been raised in the category. I sorted my top 200 brands universe into those with top dividend growth on a year-over-year basis, and there were some serious dividend-growers on the list.
It is no surprise that the stocks have been stellar performers over time as well. Remember, the fundamental stories are great, but the stock charts have to warrant an investment now.
The first example is NasdaqI:IXIC . The slide below shows the company's commitment to dividends and increasing them since 2011.
Source: Nasdaq Investor Day Presentation, March 31
Here are three of the top brands, including Nasdaq, and their stock charts.
1. Nasdaq
Dividend growth year over year: More than 30%
Everyone knows that the Nasdaq is where many innovative companies list their public shares. The Nasdaq 100 Index has been a stellar performer for years as well.
But the Nasdaq is more than just a stock market. It is also a technology company with tentacles across multiple business models within financial services such as clearing, corporate services, index calculation, index creation and trading.
The stock has been a monster, and the dividend has been a consistent grower.
The stock is in an orderly uptrend and working off its recent overbought reading. A strong stock tends to bottom when its relative strength index pulls back to the 50s, which is where Nasdaq is.
2. Home Depot (HD) - Get Report
Dividend growth year over year: More than 20%
The company has many levers to pull and is performing well in a steady but slow economy. With low interest rates, the housing market stays strong, which means that construction stays predictable and the home improvement market seems even stronger.
If the economy ever breaks out, look for Home Depot's stock to be a major beneficiary. The company is heavily investing in better customer service techniques to get customers in and out quicker.
Home Depot's chart looks powerful, if not overbought. Ideally, a pullback to the 25 exponential moving average around 130 would provide a strong entry point, but for those with long-term horizons, they can certainly nibble here and add on pullbacks.
A relative strength index pullback into the 50s would also be ideal, but momentum is a fickle beast, and sometimes when it is strong, it never lets you in.
3. Starbucks (SBUX) - Get Report

Dividend growth year over year: More than 20%

If I had to pick five companies to own for the next 10 years, Starbucks would be one of them. It is one of the most iconic brands on the planet, it has an exceptional management team including Chief Executive Howard Schultz with tremendous brand vision, and it has highly attractive growth opportunities around the globe.
Yes the stock is expensive, but get over it because great growth brands are almost always expensive. But as long as there is great growth ahead, investors shouldn't have a problem paying up for stable and predictable growth of dividends and earnings.
Starbucks also has multiple levers to pull, given its expansion into prepared foods, mobile payments, ready-to-drink beverages and single-serve cups. The Starbucks brand is everywhere, including local grocery stores.
The company had a record year in 2015, including net revenue up 17%, operating income up 19%, non-generally accepted accounting principles earnings per share up 19%, $1 billion in dividends paid and $1.4 billion in share buybacks.
Everyone always jokes about there being a Starbucks on every corner in the United States, but make no mistake, the company wants a Starbucks on every corner of the globe. The opportunity in China is a great example. 
China is the second-largest economy in the world, and Starbucks projects the middle class there will grow from 300 million people this year to 600 million people in 2022.
With gross domestic product growth of 6% to 7% per year from 2016 to 2020, that is a projected consumer economy of $6.5 trillion by 2020. To put that into perspective, the U.S. is a roughly $11.3 trillion consumer economy, and China is catching up fast.
As of the first quarter, Starbucks had 24,000 stores in 70 countries and more than 300,000 partners.
Looking at Starbucks' stock chart, it looks like a big move higher is on the horizon.
The stock has outperformed the market over the past nine months, but it has generally been consolidating the big move it had last year. The stock's technicals look positive, with the relative strength index breaking the downtrend, and the moving average convergence divergence looks ready to move over the signal line, giving it the momentum it needs for the next move higher.
The bottom line is that strong fundamentals and high cash flow generation offer a potent combination of dividend income and growth of income at a time when interest rates are low and bond income is dreadful. Is it any wonder that people are opting for buying top global brands with better income than most bonds these days?
Heck, most corporate bonds yield less than their stocks.
These three companies are iconic brands with very attractive dividend growth that are worth owning now.
The bond market is at least twice as large as the stock market. If investors are worried about bonds because they yield very little, will likely offer less total return than we are accustomed to and will surely suffer when rates rise, why won't massive amounts of money continue to flow into dividend stocks?
The search for dividend income is a very large wave indeed.
Starbucks is a holding in Jim Cramer's Action Alerts PLUS Charitable Trust Portfolio. Want to be alerted before Cramer buys or sells SBUX? Learn more now.
This article is commentary by an independent contributor. At the time of publication, the author held no positions in the stocks mentioned.