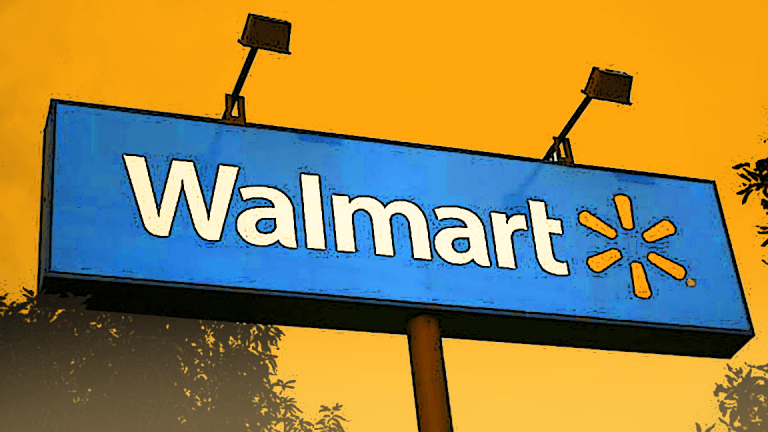 Walmart's Stock Just Violated Two Important Technical Analysis Indicators
Walmart investors endured a tough session Tuesday after fourth quarter earnings came up short vs. Wall Street estimates.
Walmart (WMT) - Get Free Report investors have to be happy the closing bell finally rang on Tuesday. 
Shares of the world's largest retailer plunged 10.2% to $94.11 on the session after fourth quarter earnings came up short of Wall Street's estimates. Walmart's full year profit outlook of $4.75 to $5.00 a share also fell shy of analyst forecasts of $5.00 a share.
"It was a good quarter, a good year," Walmart Chief Financial Officer Brett Biggs told TheStreet in an interview.
Hard to argue with that.
In 2017, Walmart U.S. eCommerce sales rose 44% and same-store sales increased 2.1%, ahead of 2016's 1.4% growth rate. Still, Biggs acknowledged Walmart will be investing more this year to boost its capabilities across eCommerce and other areas of the business. And that comes at price, one that Wall Street probably fully didn't understand headed into the announcement.
With Tuesday's tumble, Walmart's stock violated both the 50 and 100-day moving averages (see arrows below). For fans of stock charts, the breach could signal more selling for Walmart's shares. The stock's 200-day moving average is $86.11, or roughly 8.5% from Tuesday's closing price.