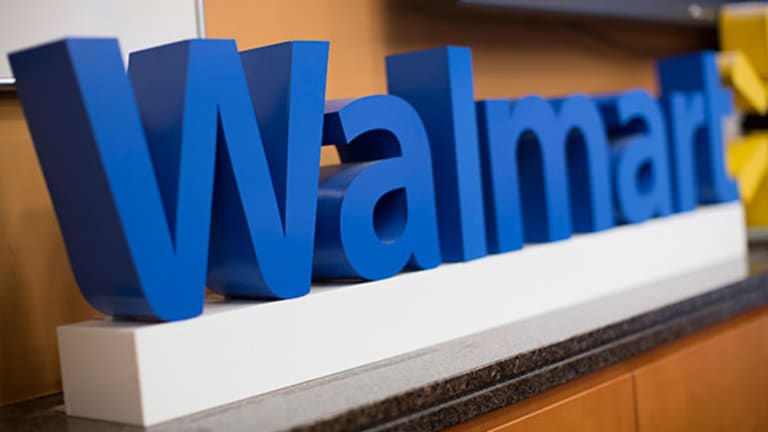 Walmart Axes Its Fumbling U.S. Chief
Walmart replaces its U.S. leader, Bill Simon, just weeks before second-quarter earnings.
NEW YORK (TheStreet) -- Bill Simon won't be on the earnings call following the release of Walmart's (WMT) - Get Walmart Inc. Report second-quarter earnings on Aug. 14. Simon, the giant retailer's U.S. president and CEO, has been replaced.
In a decision long overdue given five straight quarters of declining U.S. same-store sales, and elevated inventory levels amid falling sales, Walmart named Greg Foran as chief of the U.S. division, just as the company enters the key back-to-school and holiday selling seasons. Foran joined Walmart in October 2011, and became president and CEO of Walmart China in March 2012. He was promoted to president and CEO of Walmart Asia earlier this year.
Walmart credited Foran with improving pricing, store operations and compliance in China. 
Video Interview Exclusive: Domino's Pizza CEO Says Big Ideas are in the Oven
Video Interview Exclusive: The State of the Cruise Industry, as Seen by Norwegian's CEO
Are Starbucks and BluePrintCleanse About to Engage in a Green Juice War?
The appointment by Walmart comes at an intriguing time, and suggests the company had a more challenging second quarter than is implied by its current earnings  guidance. My firm, Belus Capital Advisors, currently rates Walmart shares at a sell with a $71 price target due in large part to the fundamental weaknesses of the U.S. business, such as lowering prices at the expense of margins. 
Simon (pictured) told Reuters in an interview earlier this month that Walmart hasn't been a beneficiary of the upturn in the U.S. labor market. "It's really hard to see in our business today .. that it's gotten any better," Simon said at the time, when asked about the improving labor market. "We've reached a point where it's not getting any better, but it's not getting any worse, at least for the middle class and down."
When reached for comment by TheStreet on whether Simon's comments were tantamount to an earnings warning about the second quarter, Walmart's vice president of investor relations, Carol Schumacher, said: "You can take the comments at face value, as Bill was talking about the employment picture for our customer, not specifically about second-quarter sales for Walmart U.S. The guidance that we provided on Thursday, May 15, for Walmart U.S. comps for the second quarter was 'relatively flat.' We have not updated that guidance."
At the time of publication, Sozzi was long XXX, although positions may change at any time.
At the time of publication, Sozzi held no position in the stocks mentioned.
Brian Sozzi is the CEO and Chief Equities Strategist of
. He is responsible for developing and managing an equities portfolio of mid- and large-cap positions, in addition to leading the firm's digital content initiatives. He is also a personal finance columnist for
Men's Health
magazine.