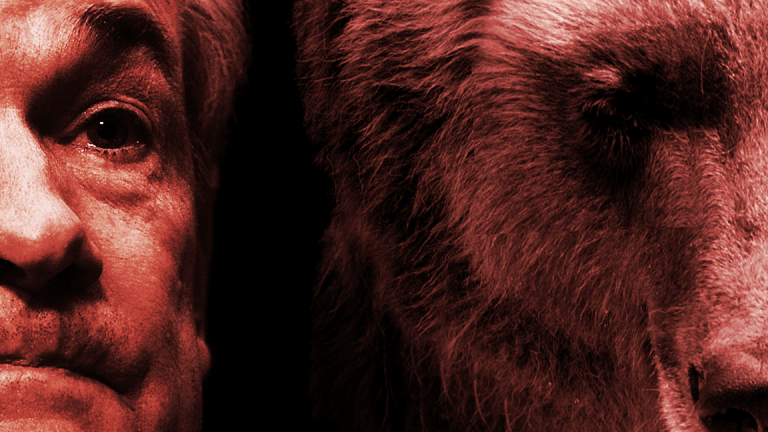 Only Wall Street's Dumbest Will Blame Fed Chair Powell for This Market Downturn
It seems Jerome Powell simply found himself in the wrong place at the wrong time -- leading this nation's central bank in a hot economy.
Stop picking on Fed chair Jerome Powell, Wall Street.
Sure, his first congressional testimony this week weighed heavily on markets. But, it's not his fault that his Fed is now tasked with increasing interest rates. 
It was his first real day on the job as Fed chairman, and he had to answer the questions all of Wall Street wanted to know: when are more rate hikes coming, and what will be the pace of hikes thereafter. He gave the answers everyone expected, yet the market still responded negatively.
The use of hawkish language is not necessarily Powell's doing. Powell doesn't control the increasingly inflationary core consumer pricing statistics. That could partially be blamed on the Janet Yellen led Fed. Powell doesn't dictate strong employment statistics. Those numbers are one part the byproduct of the Obama administration, one part efforts by the Trump administration to jump-start the economy. 
"There was nothing at all surprising about what Powell said. He wasn't unusually hawkish or dovish, but his appearance before Congress was a trigger for movement.," wrote long-time Real Money columnist James Deporre.
A particularly resonant piece in The Economist compared Powell's position atop the Fed as an unlucky turn in Kerplunk.
You remember Kerplunk -- the game in which players took turns drawing straws from a cylinder, trying to minimize the number of marbles that fell through with each removal, until suddenly one straw was pulled and all the marbles rushed out in a frenzy.
It's not like Powell tried to pull a bad straw or apply pressure to the market. He's simply doing his job, as mandated by Congress. Had Yellen, her predecessor Ben Bernanke, or anyone else been leading the Fed this far into an economic expansion he or she would certainly be tasked with a similar job. That job: not letting inflation get out of control. 
So who can we blame for the market's downturn this week? Maybe Bernanke.
At the helm of the Fed during the 2008 financial crisis, Bernanke implemented the quantitative easing that allowed the Fed to simultaneously inject liquidity into the market and pull down interest rates. The Fed wound up with a more than $4.5 trillion balance sheet (Jan. 2015) at its peak and interest rates near zero. That made sense when the economy was in the dumps -- an over $4.4 trillion balance sheet and still ultra low rates currently makes little sense.
The U.S. economy grew 2.3% in 2017, unemployment was at 4.1% and headline inflation was 2.1%. An economy that strong -- and signaled to only grow stronger per Powell's comments to lawmakers -- doesn't sound like one that needs a 1.25% to 1.5% short-term interest rate.
In effect, Powell is just undoing the extraordinary monetary efforts put in place by the Bernanke/Yellen Fed.
So why have stocks tanked every time Powell has made an appearance (on his first official day, the Dow dropped as much as 1,500 points)?
"I think it's more the market looking at inflation data," says James Cox, Managing Partner at Harris Financial Group. Cox says the market is anticipating an increased pace of monetary policy to accommodate more inflationary data. And stocks don't like higher interest rates.
On Tuesday when Powell first spoke to Congress, the Dow finished down 1.16% and the S&P 500 shed 1.27%. Thursday's moves were far less pronounced when Powell spoke, with stocks shedding a marginal amount before the promise of steel tariffs tanked the market.
"The higher rates go, the harder it is for stocks to justify their high price to earnings ratios," Cox says.
It's true Powell presented a much more polished Fed chair on Thursday than he did on Tuesday -- and the market subsequently reacted in a less nuclear way during his commentary.
"Like any good head of an organization he went back and reviewed his testimony," Cox explains, "and realized his words matter."
You know you can't miss the Dumbest Thing on Wall Street every weekend. Check out more here: