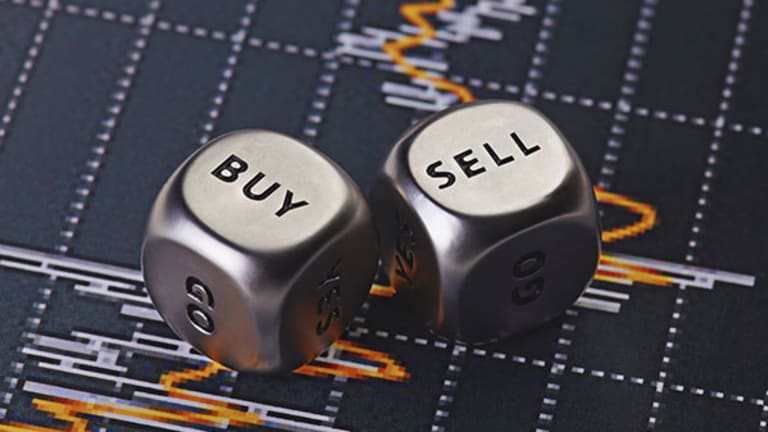 Wall Street Waging War Against Making Brokers Accountable to Investors
"These guys advertise like doctors and lawyers and litigate like used car salesman," says the head of a group of lawyers who represent investors in securities arbitration.
NEW YORK (TheStreet) -- Wall Street and the political hacks beholden to it have been throwing an extended temper tantrum over a push to raise the standards expected of stockbrokers.
The brash opposition to what's known as a "fiduciary duty" is but the latest reminder that the attentive advisers portrayed in the industry's marketing are the stuff of fairy tales.
For investors who have faced off against their brokers in arbitration, the arguments have a familiar ring. A common position brokers take in litigation is that they have no obligation to put customers first.
"These guys advertise like doctors and lawyers and litigate like used car salesman," said Joseph C. Peiffer, president of the Public Investors Arbitration Bar Association, or Piaba, a group of lawyers who represent investors in securities arbitration.
As things stand today, brokers need only sell "suitable" investments that match a client's investment profile. But they needn't act as fiduciaries who are duty-bound to put clients' interests ahead of their own, as investment advisers are expected to do.
Thus, a global equity fund weighed down with fat commissions and high management fees might make the cut as suitable for a client. But a similar fund with rock-bottom fees could be the pick that's in that customer's best interest. In the absence of a regulation demanding it, there's little motivation for a broker to peddle the latter.
The unsightly fiduciary battle that has Wall Street waging war against the idea of doing the right thing for its customers is being fought on two fronts.
There is, for starters, a squabble over creating a uniform standard that would apply to both the brokers and advisers overseen by the Securities and Exchange Commission. Mary Jo White, the SEC's chair, said March 17 that she supports the idea of putting the same demands on brokers and advisers. She reiterated that idea in testimony before the House Financial Services Committee today, adding that there will be "many challenges" in pulling it off.
One of those challenges will be dealing with the industry. Lobbyists at the Securities Industry and Financial Markets Association, or Sifma, have been plugging a dual standard that would be less strict than the requirements of the Investment Advisers Act of 1940 that governs advisers today. White has a choice: She can force brokers to meet advisers' current standards -- and incur the wrath and lobbying power of the brokerage industry -- or she can lower the standards required of advisers. An SEC spokeswoman declined to elaborate on White's plans.
The industry also has raised its hackles over a proposal endorsed by President Barack Obama on Feb. 23 to require a fiduciary standard for brokers who give advice on retirement accounts. Sifma has said that the president's proposal would cut off customers "on the lower end of the scale" from education and advice, which has a certain "We can't afford the pipsqueak investors if we can't sell them overpriced products" tone to it.
It's a laughable threat when you consider how competitive Wall Street firms are. Have you ever heard of a time when the financial industry didn't find a new way to peddle its wares after market conditions changed?
You can understand that the public might be confused about their brokers' roles. Firms large and small portray a caring image -- and studiously avoid using the word "broker" in their marketing.
Amid a page full of customer testimonials, Merrill Lynch & Co., refers to its "financial strategy that puts your needs and priorities front and center."
UBS says "with the right Financial Advisor standing beside you, you can have the peace of mind and confidence to pursue your financial future -- no matter what the markets or your life may bring. UBS also refers to the "trusted advice of Financial Advisors."
JP Turner Associates says its representatives give the insight and expertise investors need to achieve their goals. "Find out what being number one feels like," they write on their website. "At J.P. Turner our number one priority is you."
Wedbush Securities says "Clients come first."
It all sounds so warm and fuzzy, but get in a legal battle and your broker is likely to tell you that promises like that don't mean anything.
"They come back and say 'Yeah, yeah, that's what we say in our advertising, but the law is the law and we have no fiduciary duty'" said Peiffer, the Piaba president, who was referring in general to his legal wranglings with brokers, and not to any particular firm.
Piaba is expected to release a report tomorrow that "will show that America's leading brokerage firms claim in advertisements to put the interests of investors ahead of their own, but all deny any such duty to avoid conflicted advice when it comes to arbitration cases filed by investors," according to a press release.
I contacted some Piaba lawyers recently and asked if they'd share copies of the answers and pre-hearing briefs that firms filed with Finra in the course of arbitration proceedings. Here are some of the defenses I came across:
Unless a broker exercises discretion in an account, his or her only obligation is to execute the trades a customer requests.
Even if the customer had been mentally impaired at the time an investment went south, it was not the firm's obligation to know he had a health problem and needed guidance.
The customer might have been put in an inappropriate investment, but it was already in his portfolio when the broker moved to the firm. So it wasn't the new firm's problem to be sure the portfolio matched the customer's profile.
A customer who accesses his or her account regularly is by definition sophisticated and on top of things, and thus has nothing to complain about. (This is a particularly popular argument).
The customer made money on balance, so who cares if one of his investments was inappropriate and blew up on him?
Check out the website of the broker you do business with, and read through the platitudes about sticking with you over the long haul, paying attention to necessary changes as your needs evolve, and -- amazingly -- always putting your interests first. That may not be what you hear if you wind up across the table from him or her in an arbitration hearing.
The fact that a financial person might be expected to operate in the best interest of his customers doesn't mean he or she is actually going to meet that standard, of course. Bad investment advisers can be just as sleazy as bad brokers.
What you really need to understand about this fight is that the bottom line is about legal liability. Based on the obligations of the Investment Advisers Act, an investment adviser today can lose a case because he didn't put a client's interest ahead of his own. And brokers just don't want that level of responsibility to their customers.