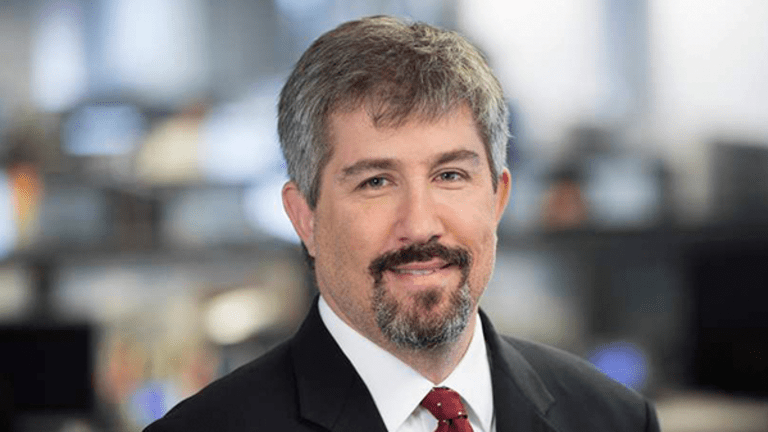 A Wall Street Journal Reporter Was Just Fired for Something Straight Out of a Le Carre Novel
The newspaper fired Jay Solomon for his alleged participation in a deal involving arms sales to foreign governments.
Truth is stranger than fiction.
Jay Solomon, a longtime reporter for The Wall Street Journal, a unit of Rupert Murdoch's News Corp. (NWSA) - Get Report , was fired on Wednesday, June 21, for his alleged participation in a commercial deal involving arms sales to foreign governments, according to a report from the Associated Press. Solomon, a foreign affairs correspondent and recent author of a book on Iran, was said to have been offered a stake in a company by Farhad Azima, an Iranian who has transported weapons for the CIA through his aviation business, the AP reported.
What sounded like a chapter in a novel by John le Carre turned out to be reason enough for the Journal to dismiss one of its best-known reporters. In a statement, the Journal said that Solomon was fired for failing to follow the newspaper's code of ethics.
"We are dismayed by the actions and poor judgment of Jay Solomon," Wall Street Journal spokesman Steve Severinghaus said via email. "The allegations raised in this reporting are serious. While our own investigation continues, we have concluded that Mr. Solomon violated his ethical obligations as a reporter, as well as our standards. He has not been forthcoming about his actions or his reporting practices, and he has forfeited our trust."
According to the report, Azima offered Solomon a 10% stake in a company, Denx LLC. It wasn't clear if Solomon ever received money or formally accepted Azima's offer, the AP said.
Solomon's firing comes as Murdoch's sister company Twenty-First Century Fox Inc. (FOXA) - Get Report awaits a ruling by a U.K. regulatory agency that has jurisdiction over its proposed $13.6 billion acquisition of the shares in European pay-TV provider Sky plc that it doesn't already own. Representatives of women who have sued Fox for sexual and racial discrimination have lobbied U.K. regulators urging them to reject Fox's plan to take full ownership of Sky.
Solomon's reporting on the negotiations that culminated in a comprehensive nuclear accord with Iran led to the publishing in 2015 of "The Iran Wars: Spy Games, Bank Battles and the Secret Deals That Reshaped the Middle East."
The Associated Press uncovered Solomon's connection to Azima while reporting an investigative story that was published on Tuesday. The AP said it obtained emails and text messages between Azima and Solomon and a document that appeared to be a March 2015 agreement creating Denx listing Solomon as a stakeholder.
Solomon apologized for his actions in a statement to the AP.
"I clearly made mistakes in my reporting and entered into a world I didn't understand," Solomon said. "I never entered into any business with Farhad Azima, nor did I ever intend to. But I understand why the emails and the conversations I had with Mr. Azima may look like I was involved in some seriously troubling activities. I apologize to my bosses and colleagues at the Journal, who were nothing but great to me."
Visit here for the latest business headlines.