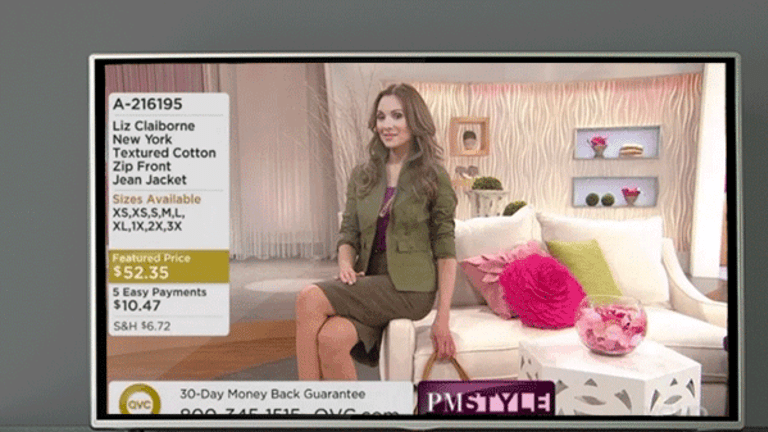 Thursday morning QVC parent company Liberty Interactive (QVCA)  finalized a deal to purchase the remaining 62% stake of long-time rival HSN Inc. (HSNI)  that it didn't already own for $2.1 billion in an all-stock deal. 
This begs the question - who shops at QVC? Do people still order from the possibly antiquated home shopping network in the age of Amazon (AMZN) - Get Amazon.com, Inc. Report ? According to QVC, the company's shows reach about 85 million American homes and more than 190,000 customers of all socio-economic backgrounds shop with the company every day. QVC also claimed they add more than 194,000 new customers each month, so at a glance, the company doesn't seem to be losing steam to e-commerce, considering all of its items (plus exclusive online-only products) can be found on its website.  
Because some of us may not be that familiar with QVC's wares - here are five of its top-selling items plus whether they can also be found on Amazon. 

Lock & Lock 8-Piece Nestable Set with 9x13 Container $24.96 + shipping
Eight rectangular containers nesting inside one another create a Tupperware transformer of sorts that seems to be a QVC buyer staple. Ah Tupperware, the opiate of the masses. Also available from Amazon for $15.99 here.

Philosophy super size purity made simple cleanser $55

Who knew maintaining your purity was so simple? This face cleanser is also available for $83 on Amazon
here
.
C. Wonder Water-Resistant Zip-Front Anorak with Removable Hood $69.24
You may remember C. Wonder as the revenge brand founded by Chris Burch who created the company as a thinly veiled, less expensive version of his wife's namesake company, Tory Burch. Although the brand was popular, it expanded its brick-and-mortar presence too quickly and was dissolved, only to reappear on QVC like a phoenix rising from neo-prep ashes.
HP Sprocket Portable Photo Printer For Mobile Devices $129.99
Thanks to the fact that we mostly take photos with our smartphones, printed photos sometimes take the backseat. This helps preserve your physical memories. You can also get it for the same price on Amazon. 
Lone Star Wood Fired Grill and Smoker $659.98
This combo grill and smoker wasn't available on Amazon, but you can also check out TheStreet's summer BBQ guide with an array of grilling accessories here.