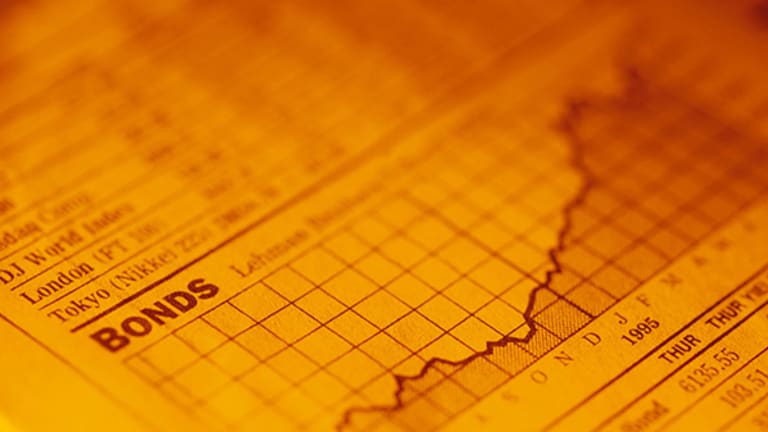 Voya Strategist Sees Strong Finish for Bonds
Bonds have outperformed stocks thus far in 2016. Don't expect them to back down in the second half.
Bonds have outperformed stocks thus far in 2016 with the Barclay's U.S. Aggregate Bond Index up 2% vs. a 1.5% rise in the S&P 500. Christine Hurtsellers, fixed income chief investment officer at Voya (VOYA) - Get Voya Financial, Inc. Report , does not expect bonds to back down in the second half.
"The bond market did a much better job last year pricing in lower revenue growth and plus you have the Federal Reserve trying to raise rates," says Hurtsellers. "That doesn't necessarily mean interest rates are going to go up much in the U.S., so I don't expect a huge selloff in bonds."
Hurtsellers expects weak domestic growth and heavy foreign buying to push the yield on the benchmark 10-year Treasury to around 1.5% in the coming months from its current 1.85% level. The 10-year started 2016 with a yield of 2.3% and most forecasters at the time wrongly predicted it would be far higher by now.
"Believe it or not a 10-year Treasury yielding 1.85% looks very cheap if you live in Japan," says Hurtsellers.
She adds that even if the Fed does raise rates in the coming months, growth is not strong enough to justify additional hikes, which should keep rates low.
She says foreign demand is also boosting investment grade corporate bonds. However, corporate balance sheets are not as strong as they ought to be due to high levels of debt, and need to be assessed before buying.
"Even though interest rates are really low, debt coverage ratio levels are deteriorating in many cases," says Hurtsellers.
The recovery in oil has helped the high yield bond market, but she does not expect oil to move much past $50 a barrel. As a result, Hurtsellers remains cautious on energy issues, even though the bad news, in many cases, is priced into the bonds.
A more urgent issue for the high-yield market, according to Hurtsellers, is the lack of growth.
"Right now we are locked in this low-growth world and it's going to be an ongoing challenge fundamentally for a lot of companies to meet their obligations," she says.