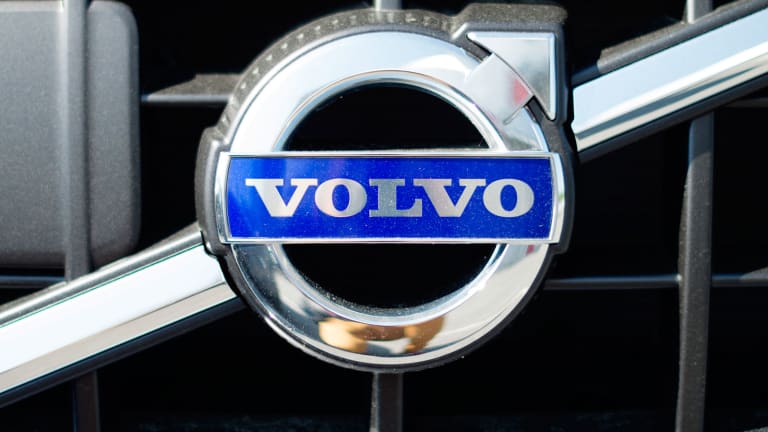 Volvo and Subaru Boost U.S. Production Capacity, Anticipating Higher Sales
Volvo's construction of a new manufacturing plant in South Carolina and Suburu's addition of capacity are driven by rising demand forecasts.
Volvo's construction of a new manufacturing plant in South Carolina and Suburu's addition of capacity are driven by rising demand forecasts.
NEW YORK (TheStreet) -- Volvo Cars of North America, a branch of the Swedish automotive company owned by privately held Chinese firm Zhejiang Geely Holding Group, has picked South Carolina for the site of its initial U.S. manufacturing plant.
For Chinese automakers, the new Volvo factory marks the arrival of the first U.S. "transplant" manufacturing operation for light vehicles, much like the arrival of such operations run by a Japanese carmaker, Honda (HMC) - Get Report, in Marysville, Ohio, in the 1980s.
The new Volvo factory, which is scheduled to begin manufacturing cars in 2018, will be located in Berkeley County on the northern outskirts of Charleston. The move represents an investment of $500 million and will be Volvo's fifth plant, after two in Europe and two in China.
Zhejiang Geely's decision to locate a plant in the Southern U.S. came just a few days after Japan's Fuji Heavy Industries' (FUJHY) - Get Report Subaru division announced an expansion of productive capacity in Lafayette, Ind.
Subaru, which has said it can't build enough cars to meet demand, is speeding up previous plans to expand its Indiana manufacturing facility to have the capacity to produce 400,000 vehicles annually.
"There are just not enough cars," said Yasuyuki Yoshinaga, president of Fuji Industries, in an interview with Automotive News. "If we only had more cars, we would be able to sell more."
Plans for the additional manufacturing capacity arrive just as the U.S. automotive market may realize its sixth straight year of rising new-vehicle sales. Following last year's sales of 16.5 million cars, pickups, minivans and crossovers, automakers have forecast sales of 16.7 million to 17 million this year, which would strain car plants.
WardsAuto forecaststhat North American production of cars and light trucks will reach 17.4 million this year, meaning that plants would be running at 99.6% of capacity -- virtually flat out on a straight-time basis and their highest utilization rate since before the global financial crisis.
The Volvo project is a break from the recent trend of siting new car plants in Mexico, where labor costs are lower than in the U.S. Said Hakan Samuelsson, Volvo chief executive: "This is a clear sign of commitment to the revival of our U.S. business."
U.S. sales of Volvos have dwindled in recent years after the auto company was sold to Ford (F) - Get Report in 1999 and then Geely in 2010 when Ford's finances became precarious. Sales in the U.S. last year amounted to about 56,000, compared with a peak of 139,000 in 2004. Under the direction of Geely's founder, Li Shufu, Volvo is aiming to reach worldwide sales of 800,000 by the end of the decade from an annual rate of about 500,000 today.
For Subaru, "the decision to move faster on expanding production is simply supply and demand," said Stephanie Brinley, senior analyst for IHS. "The brand has been seeing strong growth for several years. Increasing production capacity at an existing plant can relieve strain on their system without the risky step of investing in additional plants."
This article is commentary by an independent contributor. At the time of publication, the author held no positions in the stocks mentioned.