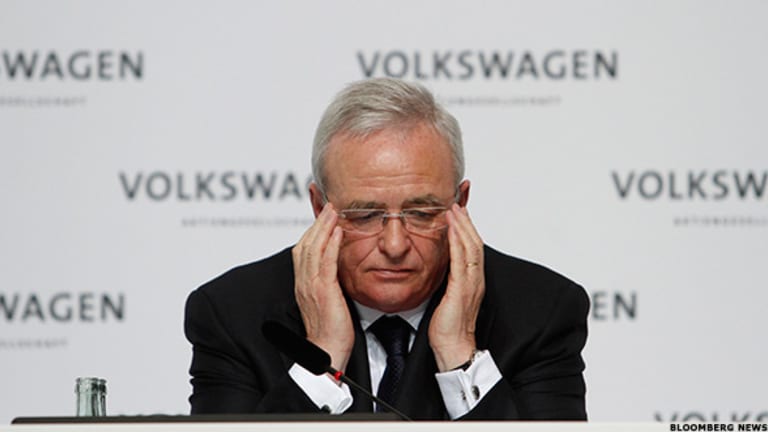 Volkswagen Scandal Highlights the Need for Whistleblower Protection
Not all state laws adequately protect whistleblowers who expose employers misdeeds.
Although Volkswagen continues to suffer from the diesel engine scandal, it doesn't seem to regret its actions. 
A Michigan whistleblower has sued Volkswagen for illegally firing him after he was about to report on Volkswagen's efforts to destroy data relating to the scandal. According to the whistleblower, Volkswagen deleted data until Sept. 21, 2015 despite an Environmental Protection Agency order to stop all data deletion on Sept. 18, the date the scandal was exposed.
VW has admitted installing a device that enabled the company to cheat on emissions tests. Prosecutors will probably not be inclined to look favorably at the latest alleged misdeeds. Volkswagen could have to pay fines reportedly as high as $18 billion.
The lawsuit underscores the importance of whistleblowers as a check and balance against unbridled corporate power. But perhaps more importantly, it highlights the need for legislators, regulators and companies themselves to protect whistleblowers, and for workers to understand that they will be protected if they step forward with a legitimate concern. 
State laws are fragmented in their protection, and many companies still seem more eager to minimize damage to their reputations than to right wrongs. A number of them are more likely to confront or undercut whistleblowers than to thank them.
State by state
Whistleblowing can benefit companies and the public. If a company engages in illegal or unsafe practices and no one reports it, then the scandal may fester.
But many potential whistleblowers stay silent for fear of losing their jobs, and out of confusion about whether the law will protect them if their employers take action against them. Federal laws, such as Sarbanes-Oxley, have some measures to protect whistleblowers, but state laws vary widely.
Indeed, not every state has a law protecting whistleblowers. Others like Texas, only have laws that protect government employees who become whistleblowers but not corporate employees.
Fortunately for the Volkswagen whistleblower, Michigan is one of the states that does a good job of protecting corporate whistleblowers. The same holds true for California, Florida, New York and Ohio.
In states like New Jersery, things are a little more complicated, although the state makes it illegal to discriminate against whistleblowers. For example, Sattiraju Law Firm in New Jersey has successfully used Occupational Health and Safety Administration's (OSHA) protection programs to win whistleblowing cases.
As a general rule, state laws focus on preventing employers from firing or otherwise harassing employees who have blown the whistle. This is legally tricky. It is possible for employers to make work difficult for an employee without firing them, such as by demanding additional work or denying promotions. While such actions are illegal under whistleblower law, the burden of proof is on the employee to show that actions are retaliatory.
Furthermore, employees who believe that they have been fired for whistleblowing have 30 days from their firing to file a complaint with a state board to open an investigation.
Proving Discrimination
Fortunately, whistleblowers who say they have received unfair treatment often have ample evidence to prove their case. For example, if they have received consistent praise over for their work and suddenly receive complaints following their whistleblowing, it that is likely to cast suspicion about the employer's actions. 
Meanwhile, employers should understand that their organizations are liable. For example, in 2013, Paul Blakeslee won a $3.5 million lawsuit against his former employer, Shaw Environment and Infrastructure, a provider of maintenance, safety-related and other services for businesses. Shaw was acquired by CB&I, a Chicago-headquartered provider of engineering, construction and other services. 
In 2008, the Alaska-based Blakeslee was getting ready to send a letter to Shaw's CEO about a manager's alleged fraud when supervisors fired him, citing Blakeslee's age. This was despite Blakeslee's strong performance. The company fired the manager after receiving Blakeslee's letter but didn't reinstate Blakeslee. 
Shaw made a poor decision, which cost the company.
The Importance of Whistleblowing
While employers do not want to be overzealous or mistakenly target someone, whistleblowing serves a valuable purpose for rooting out illegal waste and corruption. It is a check on activities that do not reflect well on an organization and that can ruin its reputation. Punishing whistleblowers can compound earlier mistakes. Meanwhile, legislators and regulatory agencies should ensure that laws are protecting whistleblowers and that workers and their employers are aware of them. 
This article is commentary by an independent contributor. At the time of publication, the author held no positions in the stocks mentioned.