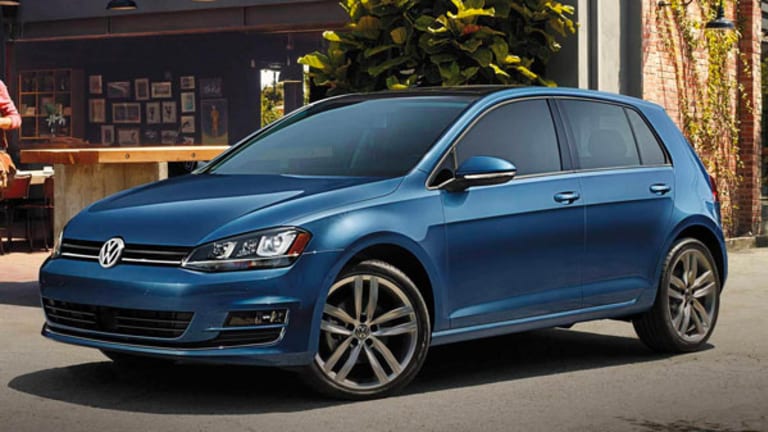 Volkswagen First-Half Deliveries Accelerate
The group announces strong deliveries for Volkswagen-branded cars, a day before first-half earnings.
German carmaker Volkswagen (VLKAY)   gave investors a boost on Wednesday when it announced a better-than-expected set of delivery numbers for the troubled Volkswagen brand in the first half.
It reported vehicle deliveries totaling 2.93 million, only a fraction lower than the 2.95 million delivered in the same period of last year, which fell before the emissions-test scandal erupted in September. 
The update comes the day before VW is due to report first-half results. The stock rose by around 4% in early European trading, to reach a high of €130.50, before paring gains.
In June alone Volkswagen shipped 492,800 units, nearly 4.7% higher than in the same period the year before, with strong demand in China and a healthy European market more than offsetting weakness in other geographies.
Jurgen Stackmann, VW board member for sales, called the figures "a good basis for the second half of the year."
Volkswagen is in the process of settling with U.S authorities over accusations it cheated on emissions tests of its cars. On Tuesday it received preliminary approval from a Federal judge for a $15 billion settlement payment which, it hopes, will comprise the bulk of its legal liabilities in relations to the scandal.
However, consumers will be free to pursue their own private action against the group while the settlement would only cover VW's liabilities in the U.S.
Lawmakers in the U.K have recently criticised the Department for Transport for failing to take action against VW and for what they described as an attempt to pass the buck off onto European authorities. The group is yet to offer any meaningful form of compensation to customers in the U.K and Europe, despite the region being by far the group's largest market.
Analysts at UBS expect the group to highlight stabilizing sales of Volkswagen branded cars on Thursday. They also predict a modest increase in operating profits, up from €3.1 billion ($3.4 billion) in the first quarter to €3.2 billion, but for a year-on-year decline of around 7%.
UBS rates VW Group as a buy and has a price target of €175 attached to the stock, which implies upside of 34% from tjhe current level.
Analysts at Berenberg also rate VW a buy but are more bullish in their projections, after having assigned a price target of €210.00 to the stock, 61% more than where it is now.
They cite the group's geographic and product diversification, along with a strong financial position, as key attractions and likely to mean that the group avoids any severe downturn stemming from the emissions issue.