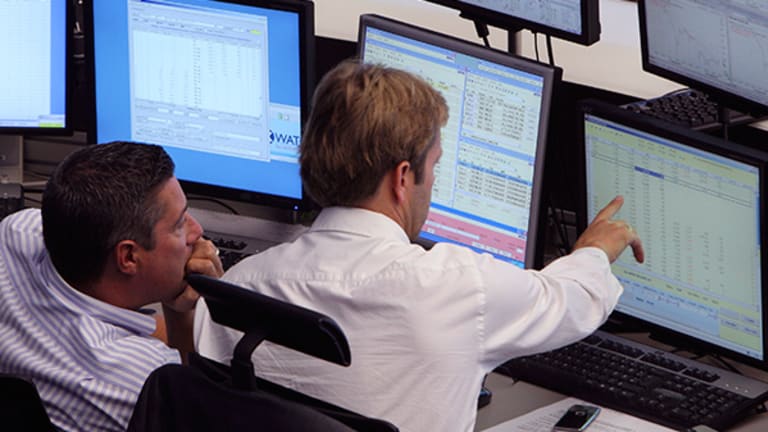 Volatility Will Increase Over Next Few Months; Investors Should Be Cautious
Hedge your bets because volatility should increase 20%–30% in the upcoming months.
Hedge your bets because volatility should increase 20%–30% in the upcoming months.
Volatility spiked back in August of 2015 and experienced an echo-boom in January of this year.
Late October-early November volatility lows, as measured by the CBOE Volatility IndexI:VIX , are associated with higher levels for the S&P 500 than Friday's close. An upcoming pull-back could be more methodical and less pronounced. We are experiencing technical resistance, a broadening, with lower S&P 500 highs. Furthermore, it's been 11 months since the S&P 500 reached it's all-time high. Our upward trend channel from the February lows is waning and flattening out.
This combined with how coupled the stock market has been with WTI Crude Oil prices suggests that any move down in oil prices could be less than beneficial for U.S. Markets. Furthermore, an oil dip after DOHA could hurt your portfolio's performance. 
According to IVolatility.com:
"CBOE Volatility Index 13.62 declined 1.74 for the week and once again back near the lows made between late October and early November last year when SPX was trending higher. Based on real-time prices of options on the S&P 500 Index, VIX reflects investors' consensus view of future (30-day) expected stock market volatility.
"While day-to-day VIX changes offer little forecasting insight following the VIX Futures premium helps since it measures expectations of tactical professional traders and money managers using VIX futures and options for hedging long portfolio risk.
"Premiums for normal term structures during uptrends are 10% to 20% while premiums above 20% are unsustainable suggesting expectations that the VIX will soon return to higher levels associated with pullbacks. Alternatively, premiums less than 10% suggest caution and negative premiums indicate oversold conditions. The volume weighted premium was in the normal range last week, ending Friday at 17.25%"
What should you do to protect yourself and your portfolio?
The purest play is to buy the May or June VIX futures or in the money VIX calls. Some people do not have futures or options trading capabilities, so they could buy (VXX) - Get Report . Of course, the VXX is a terrible position to hold long term because it's designed to lose 99% of it's money over time. The only investment worse than VXX is (UVXY) - Get Report or (TVIX) - Get Report , which are VXX levered times two.
Trading volatility or hedging through volatility derivatives can be complicated, but it doesn't have to be. You can always sell some of your winners, take some profits and keep cash on the sidelines. If you want to bet that the S&P 500 will pullback, you can buy (SH) - Get Report , that's inverse S&P 500.
I do not have any major holdings right now. I'm mostly in cash and am waiting patiently for this pullback so I can reinitiate my favorite long positions, (ZIV) - Get Report , (XIV) and (SVXY) - Get Report . These exchange traded notes are some of the best ways to gain long stock market exposure without having to invest as much of your cash. Meanwhile, I'm going to hold onto my Jan. 19, 2018 SVXY 20 calls.
From a technical perspective, the S&P 500 is approaching significant levels of resistance and making lower and lower highs since May 2016. In addition to this, the S&P 500 outlook remains weak due to lower crude oil prices on the recent DOHA meeting failure and the S&P 500's high correlation with crude prices. The current uptrend is waning and hedging your positions near S&P 500 recent highs can help you reduce risk.
This article is commentary by an independent contributor. At the time of publication, the author held positions in the January 19, 2018 20 calls mentioned.