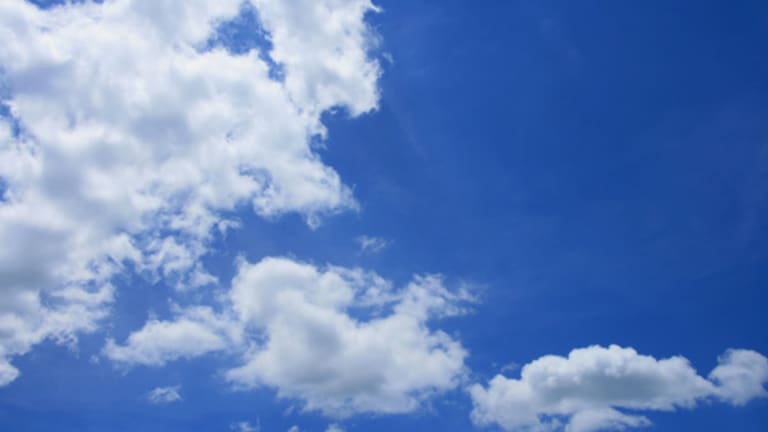 VMWare Looms as Amazon's Next Cloud Competition
Watch out Amazon. VMware is stepping into the cloud computing ring.
NEW YORK (TheStreet) -- Amazon (AMZN) is often talked about for its massive presence in online shopping, and rightly so. The company accounted for one-third of online shopping revenue as of mid-2012 according to the Institute for Local Self-Reliance, to the tune of $48.08 billion in revenue. Amazon holds even more of the market when looking at online book sales -- it has 75% of online book sales and 61% of e-book sales.
But there is more to Amazon's pie than just online shopping.
A large, but often forgotten, part of Amazon's business is the web services it provides to big companies. According to a December article in the
, Amazon's web service is responsible for
Netflix's
(NFLX)
streaming services, as well as popular websites such as
Pinterest
and
Instagram
.
Google
(GOOG)
launched a similar service in June and
Microsoft
(MSFT)
is also in the game with its Windows Azure.
Now,
VMware
(VMW)
is slated to be the newest addition to the line-up.
VMware popped more than 8% Wednesday after the announcement was made, pushing its share price from $75.29 on Tuesday to $81.37 at market close. The company is currently trading on a 52-week range of $70.05 to $118.79, and more than 47 times its earnings. But analysts are saying that VMware will grow an average of 21% per annum for the next five years, compared to forecasted industry growth of just under 19% for the same period.
Leaving analysts alone, the news is more than enough reason for investors to be encouraged. To put it plainly, VMware could really have a shot.
As
Forrester
writes, "VMware hired the former president for
Savvis Cloud
, Bill Fathers, to run this new offering and said it was a top three initiative for the company and thus would be getting, 'the level of investment appropriate to that priority and to capitalize on a $14B market opportunity,' according to Matthew Lodge, VP of Cloud Services Product Marketing and Management for VMware."
In other words, the staff is there as well as the investment.
Few details are available right now -- VMware's new product won't be unveiled until next quarter -- but what is known is that the new cloud service will be a hybrid. Leaving jargon aside, it is basically a public cloud that has an API aspect as well -- a feature that could preclude it from having an outage like Amazon's web service did in December which put Netflix, Instagram and others out of commission for hours.
I am not going to advise investors to buy in now unless you like betting on cards before they are dealt.
There simply isn't enough information available yet. Plus, there is always the issue of expertise further down the food chain. "Most channel partners don't have the skills or the trust level to help their I&O clients transition from static virtualization to cloud - that's a culture and career path change more than a product they can sell them," Forrester continues. "This requires consulting skills and real cloud experience and most VMware partners don't have either."
VMware will need to announce and justify its pricing model for the new service, as well as its strategy for transitions before that, but it is something to be on the lookout for.
has gone down more than once, despite its
solid storage and application structures.
As more companies such as VMware throw their hats into the cloud computing ring, how long will Amazon's stronghold on the market remain?
Amazon isn't the only company at risk. The same reasoning holds for Google and Microsoft. They could each essentially be dethroned in the cloud computing markets if a company, such as VMware, finds a way to provide corporate web services better, cheaper and with less downtime.
After all, when cloud computing was a very early technology, smaller companies lacked the capacity to compete effectively against the big players, especially with regard to pricing. As those tides have shifted, smaller latecomers, like VMware, could easily take the lead.
Right now, investors cannot make any more than a purely speculative play with these recent events, and the position would have to be held for at least a year as these factors develop. However, when they do, the change will likely happen fast. It always does with technology. I advise investors to keep an eye out. The next big thing in cloud computing could be right around the corner.
-- Written by Renee Butler in New York.
At the time of publication the author had no position in any of the stocks mentioned.
Follow @ReneeAnnButler
This article was written by an independent contributor, separate from TheStreet's regular news coverage.