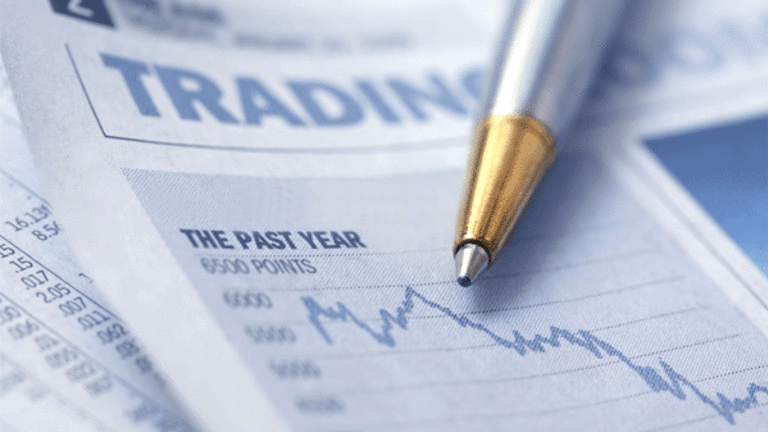 Vident International's Unique Methods Build Broader Index Funds
Vident says building a proxy outside if the U.S. while employing risk weighting to build index is the way to go.
Vident says building a proxy outside if the U.S. while employing risk weighting to build index is the way to go.
NEW YORK (TheStreet) -- Finding new ways to construct broad index funds is becoming harder to do, but the new Vident International Equity Index Fund (VIDI) - Get Reportdoes exactly that.
The big idea is to build a proxy for investing outside the U.S. based on risk weighting the component holdings, as opposed to a simple market cap weighting used by many index funds like the
iShares MSCI EAFE ETF
(EFA) - Get Report
.
The process begins with a liquidity screen across 35 developed and emerging markets. The countries are weighted by risk -- the less risky a country the greater its weight in the fund. The process for country weighting is proprietary, but Vident discloses that it considers growth, soundness of money, political stability and valuation.
Vident also considers momentum at the country level and prospects for growth at the corporate level.
Results of this process puts each country into quintiles. The top scorers get an overweight of 25% vs. a "baseline" portfolio; the second is over weighted by 12.5%; the third is equal weighted; the fourth is underweighted by 12.5% and the fifth is underweighted by 25%.
The process produces an index that is heaviest in Malaysia at 4.97%, Hong Kong at 4.78% and China at 4.09%. What Vident refers to as "emerging Asia" is the largest region in the fund at 27.4% -- twice the weight in the MSCI All Country ex U.S. World Index which, like EFA, is market cap weighted. VIDI's exposure to developed Europe is 25% vs. 45% for All Country World Index ex-U.S.; there are extreme differences for all the regions.
The index underlying VIDI has 999 holdings -- the largest being Samsung at 0.47% -- so there's no single stock risk reasonably taken by fund holders.
It is, of course, noteworthy that the portfolio construction process concludes that emerging markets are generally less risky than developed markets. Indeed, many Asian markets are on firmer footing in terms of debt levels, budget deficits and various growth metrics. However, this has likely been the case for years and did not prevent those markets from dropping as much as, or even more than, their developed counterparts.
Some examples: the
iShares MSCI Taiwan ETF
(EWT) - Get Report
was down 59% at its worst during the financial crisis;
iShares MSCI Malaysia
(EWM) - Get Report
went down 52%, the
iShares MSCI Hong Kong ETF
(EWH) - Get Report
went down 61% and the
iShares MSCI Singapore ETF
(EWS) - Get Report
went down 63%.
There may very well be less fundamental risk in these countries, but historically they fare worse during periods of global panic. VIDI's makeup could, of course, be different when the next global panic comes, but in its current allocation it's likely to put fund holders through a relatively large drawdown. Then again, not until the next large global decline.
According to Index Universe, VIDI brought in $150 million in assets by its third day of trading. Index Universe has the idea that a particular advisory firm was a big buyer of the fund but regardless who the buyer was, it's likely that fund provider Vident was able to successfully pre-sell the fund.
That kind of asset level practically ensures the fund's viability which will make it easier for other investors to commit to the fund and make it easier for Vident to consider launching other funds.
At the time of publication, the author held no positions in any of the stocks mentioned.
This article is commentary by an independent contributor, separate from TheStreet's regular news coverage.