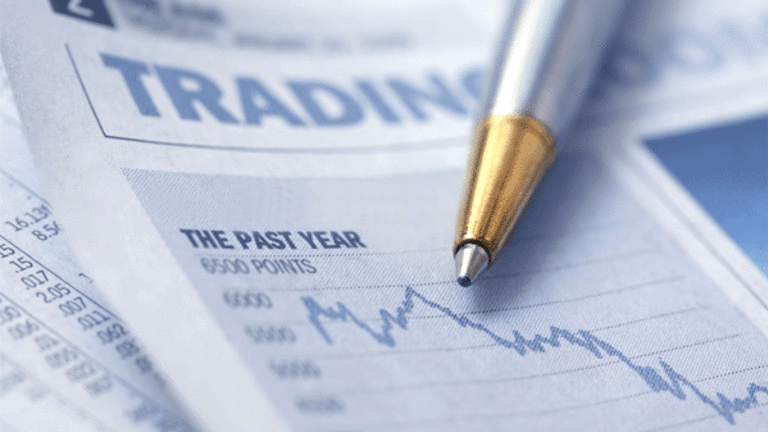 Vident Brings Its Second Smart-Beta ETF to Market
After successfully debuting a foreign fund last year, Vident launches its first domestic ETF.
NEW YORK (TheStreet) -- Late last year, new ETF provider Vident entered the space with arguably the most successful fund launch in the history of the industry. Its Vident International Equity Fund (VIDI) - Get Vident International Equity Fund Report attracted more than $100 million in assets in the first few days of trading. Now, less than three months later, it has amassed almost $600 million.
VIDI employs a proprietary screening process of risk-weighting foreign countries. It then allocates to stocks that have what Vident views as favorable fundamental attributes.
On the heels of VIDI's success, the firm this week has launched the Vident Core U.S. Equity Fund (VUSE) - Get Vident Core US Equity Fund Report. The fund will seek to mitigate the risks it sees in U.S. equity investing. Those risks include valuation and poor financial reporting in market-cap weighted funds. VUSE will seek to add value over market-cap weighting by applying "principles-based investment decisions expressed through innovative risk design," according to the company.
A little more tangibly, VUSE uses a four-layer approach to construct VUSE. The first layer is a simple market-cap and trading-volume screen. The fund requires that prospective stocks have at least $500 million in equity and an average daily dollar volume of $1.5 million in shares traded.
The second layer takes the top 80% from the first step, based on a proprietary assessment of expense recognition, financial reporting and corporate governance. The third layer considers risk premia, such as favorable valuations and positive momentum. Finally, the fourth layer considers the stocks' industry sector. VUSE buys the highest-scoring 500 companies, "risk-balanced across sectors, while maintaining industry norms for each sector's weighting." So VUSE won't make large sector bets.
Although VIDI and VUSE employ slightly different methods, they both build indexes around qualitative factors. ETF Trends, the well-regarded industry Web site, places Vident's funds in the smart-beta category. Smart-beta funds cull stocks from broad-based index benchmarks, in the hopes of outperforming the more traditional market-cap weighted funds.
It bears noting that while VIDI has been very successful in attracting assets, its performance in an admittedly very short time frame has been held back by its relatively large exposure to emerging markets. At year's end, 49% of VIDI's assets are in emerging markets -- more, if Taiwan and South Korea are considered to be emerging. By comparison, the iShares Core MSCI Total International Stock ETF (IXUS) - Get iShares Core MSCI Total International Stock ETF Report, a proxy for global stocks excluding the U.S., only allocates 16% to emerging markets.

In just under three months of trading, VIDI has fallen behind IXUS by almost 300 basis points. Yet it has also outperformed the iShares MSCI Emerging Markets ETF (EEM) - Get iShares MSCI Emerging Markets ETF Report by 350 basis points.
A three-month window of underperformance does not invalidate the strategy. But it does make the point that no smart-beta fund will outperform its market-cap weighted benchmark all the time. Smart beta may seek to add value, but of course there is no guarantee of outperformance.
VUSE may get off to a great start or a lousy start, but any investor considering a smart-beta product needs to be able to stick to a long-term investment horizon. Giving up on a broad-based fund after a few months would simply be time wasted.
At the time of publication, the author held no positions in any of the stocks mentioned.
This article represents the opinion of a contributor and not necessarily that of TheStreet or its editorial staff.